Beach Aesthetic ~ get that beach vibe! [Fall 2020]
There's just something about the beach, isn't there? Something that inspires us — makes us feel a certain feeling. We can't quite put our fingers on it, but there is a vibe, a feel, a calm coolness. That is the beach aesthetic.
Even if we don't live at the beach, we want to feel that feel of living at the beach. We check out beach cams from Maui on our lunch breaks, take those shells out of a box and make some seashell art, seek out colorful paintings of starfish and mermaids. Anything we can to remind us of how cool the beach is.
Because the special feel of the beach life is real. And it's something that we all want to have in our lives… even if we live far from an ocean.
---
Wall Art — Accessories — Jewelry — Home Decor — Fashion
---
Beach Aesthetic begins at home.
I'm not sure who said that, but it is definitely true. If you are serious about cultivating a beach vibe, it needs to show on the walls of your home. Here are a few tips for you: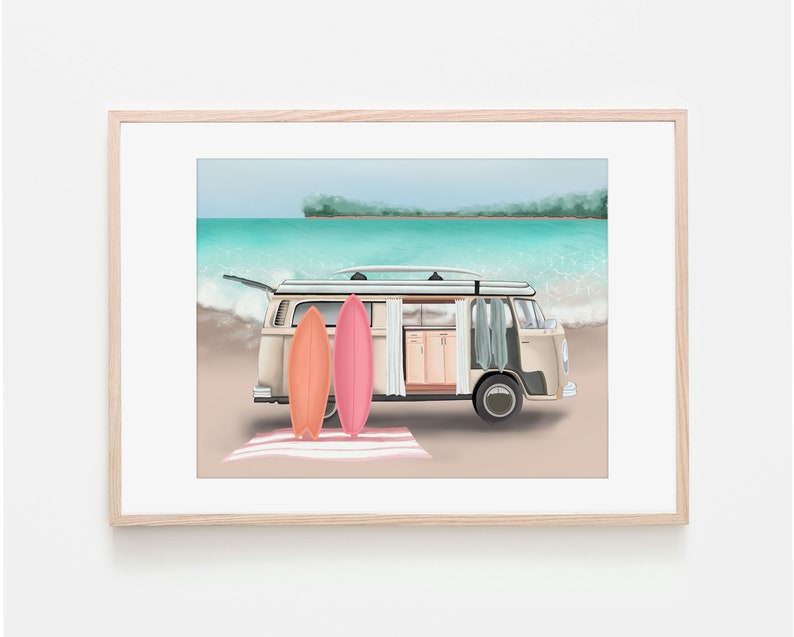 No other vehicle quite embodies the idea of a free life at the beach quite as well as a classic VW bus. Just the sight of one brings up images of people willing to live a life untethered from the "real world." And of course, nothing says "beach life" like a few surfboards. Pop this Pastel Surfboard Van painting onto the wall — it's the perfect accessory to get your beach vibes flowing, even when you're nowhere near the beach!
BUY or More Info at ETSY
---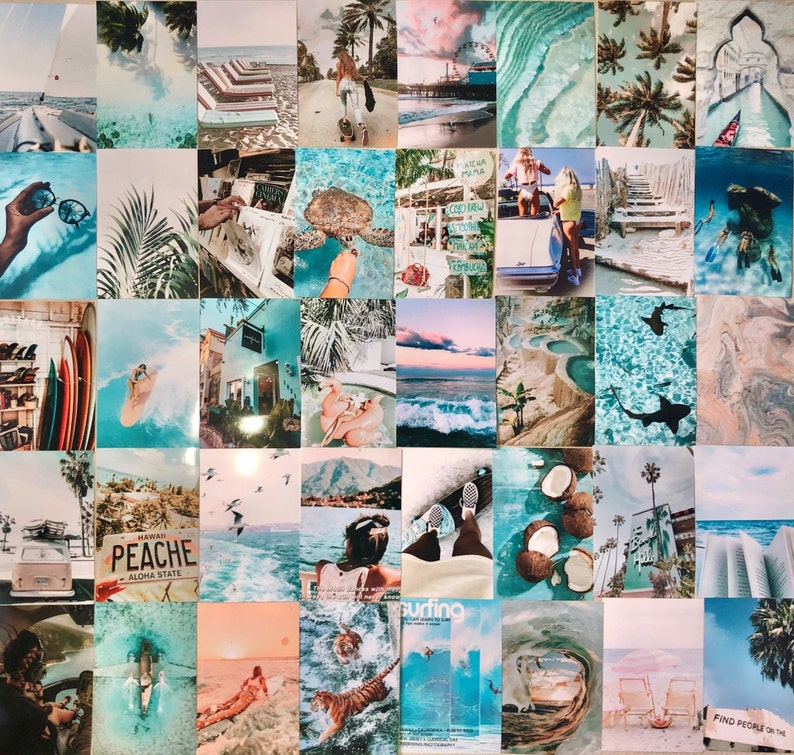 I love this little collage of beach-related images. We've got surfing and scuba and beaches and surfboards and even a Hawaii license plate! These things all go together to give any room the feel: "A Surfer Lives Here!"
BUY or More Info at ETSY
---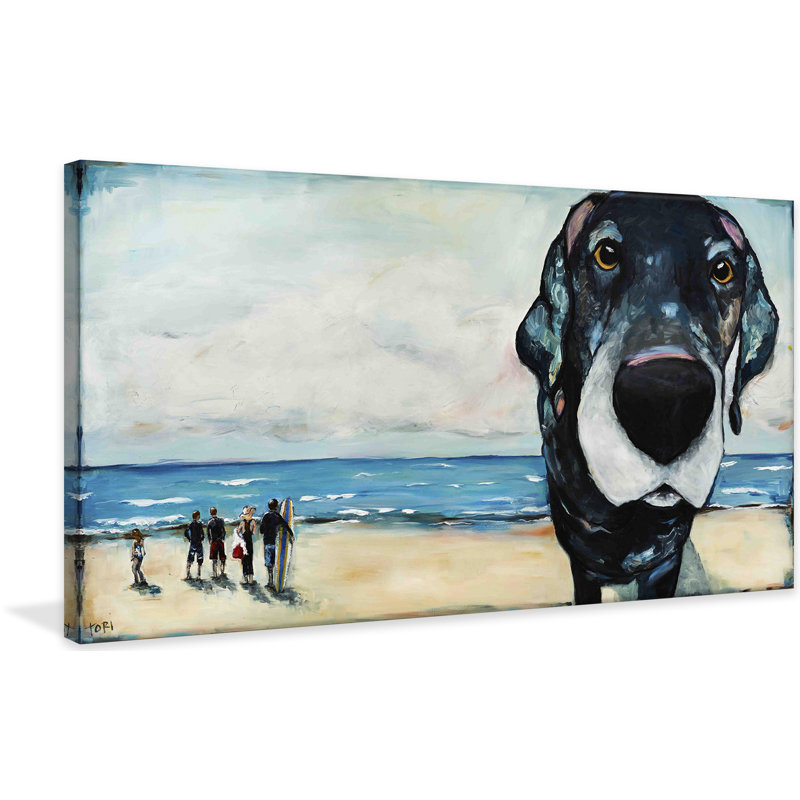 This… okay, this has got to be the perfect addition to anyone's beach aesthetic decor. Dogs love the beach, but they also love to stick their faces in cameras, don't they? If you're a dog-loving beach lover then this is the one for you. Heck, even if you don't have a dog and don't live near a beach, I still think that this is the one for you!
---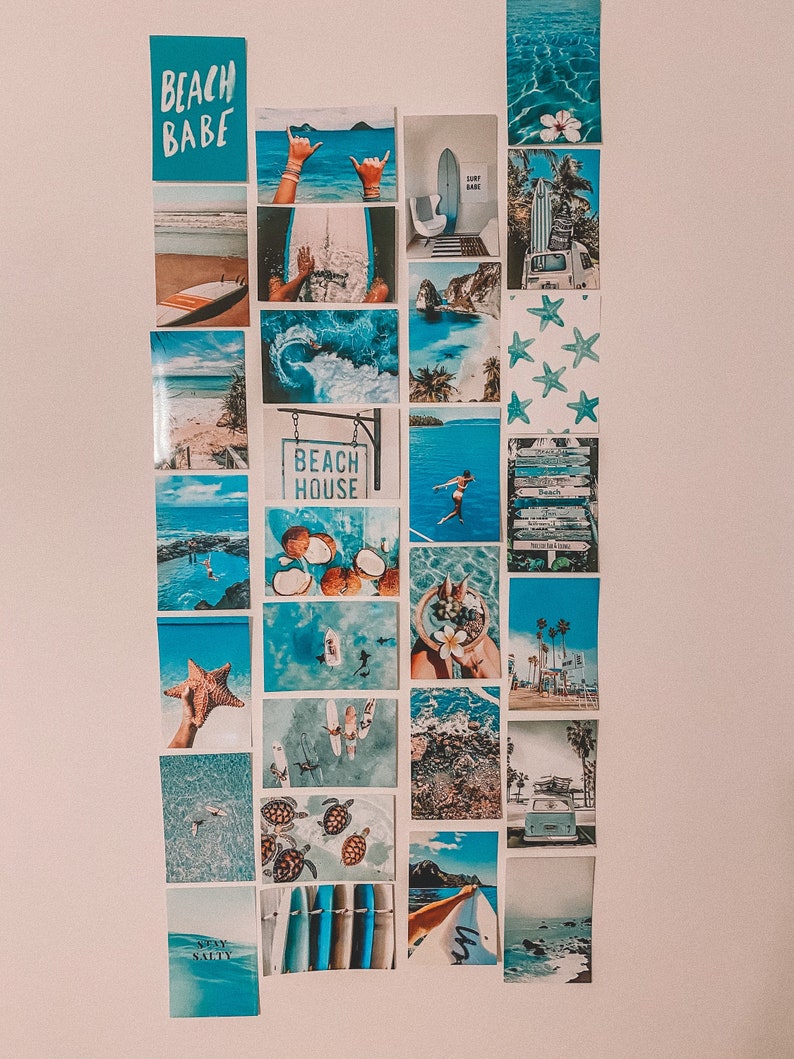 Another fantastic collage to give your room that extra special beach feel. This one's got everything your aesthetic needs — from starfish to surfboards to beach signs to the official vehicle of beach life: the classic VW bus!
BUY or More Info at ETSY
---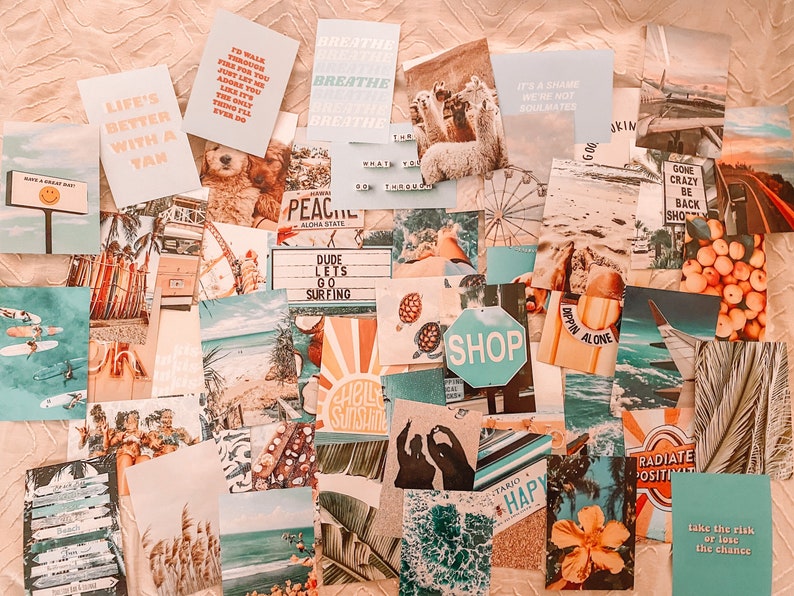 As you may have noticed, I like me a good beach collage. There's just something about taking a bunch of images — each one cool in its own right — and pulling them all together to create something else. With this one, I really like how they've gone with all of the teal images. Teal just brings out the beach in anything, doesn't it?
BUY or More Info at ETSY
---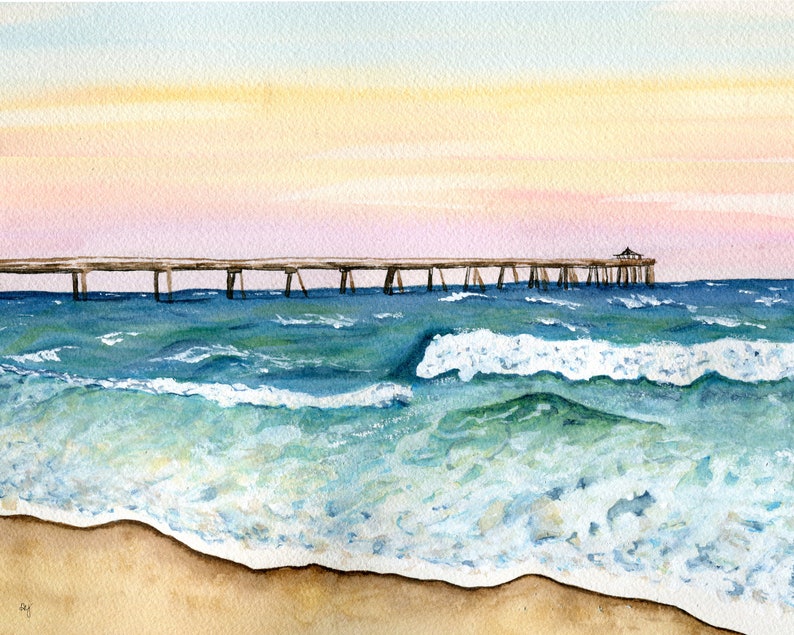 A nice beach watercolor painting can add that beach vibe to any room. Doesn't matter if it's a beach house in Malibu or a farm house in Iowa, this painting will bring up those coastal feelings. Something that is needed in every room everywhere, don't you think?
BUY or More Info at ETSY
---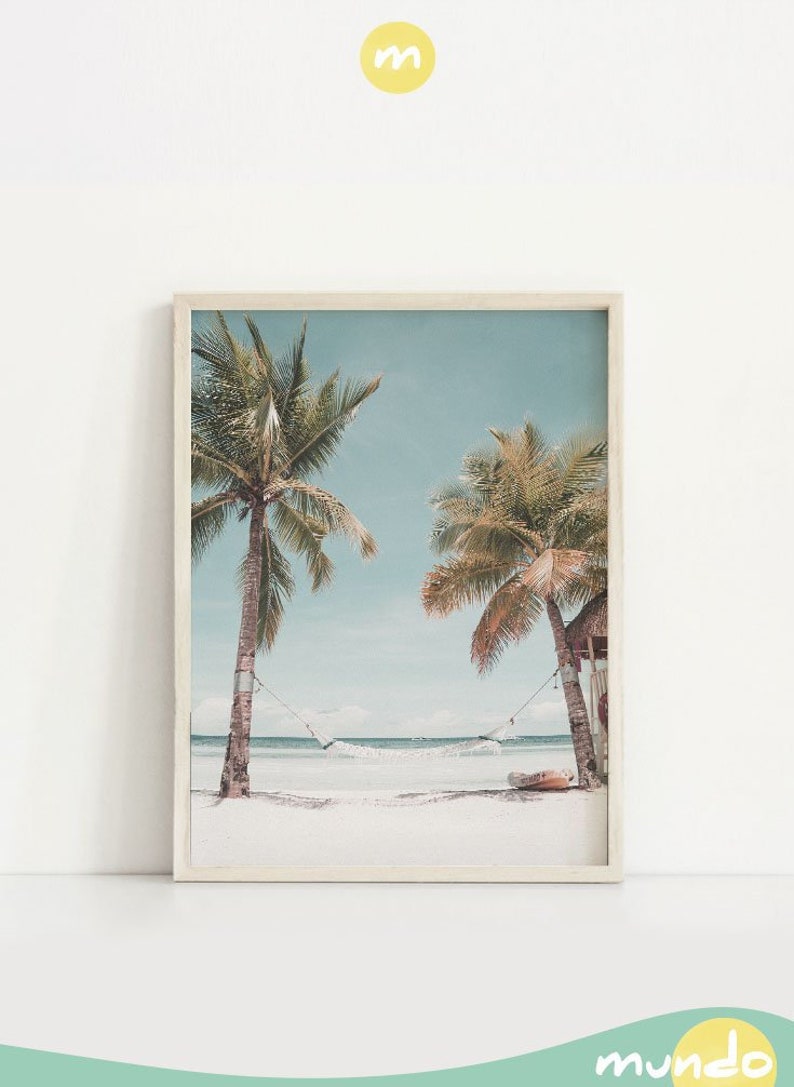 If you can't get to the palm trees, then bring the palm trees to you! This is the kind of print that I could get lost in, spending hours and hours just gazing at it and dreaming of my next trip to the beach.
BUY or More Info at ETSY
---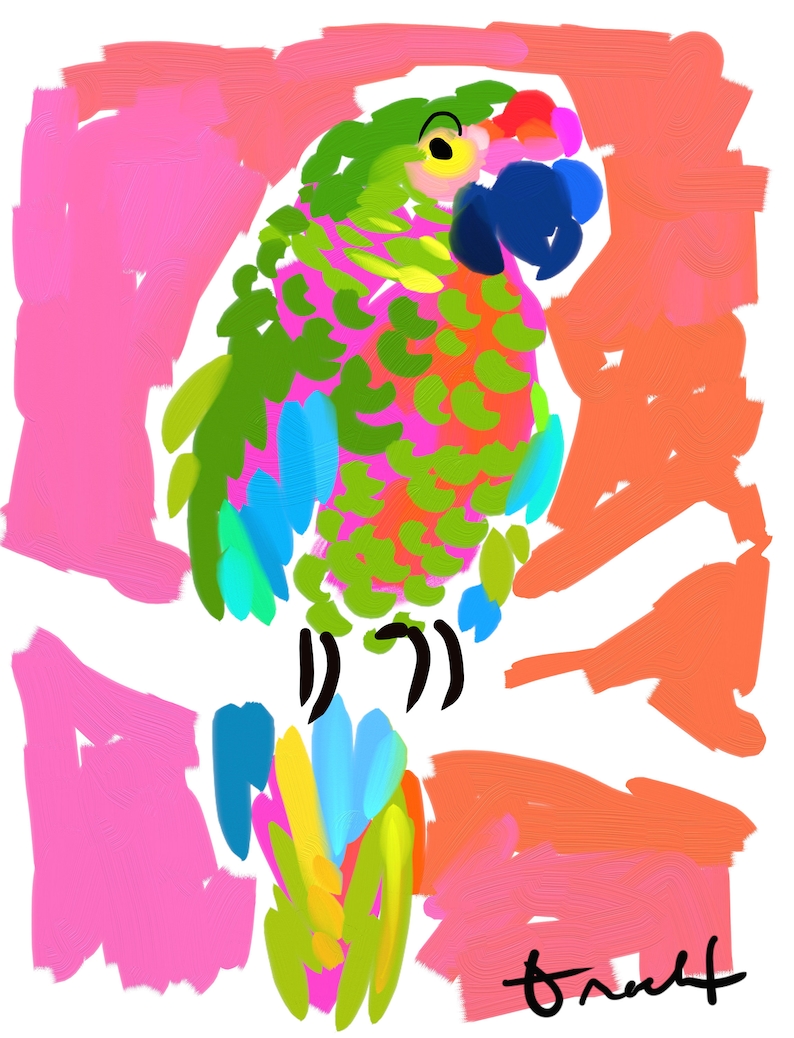 Aren't the colors on this one the coolest? I love this great painting of a parrot, done in an abstract style with those amazing pinks and greens. Phenomenal!
BUY or More Info at ETSY
---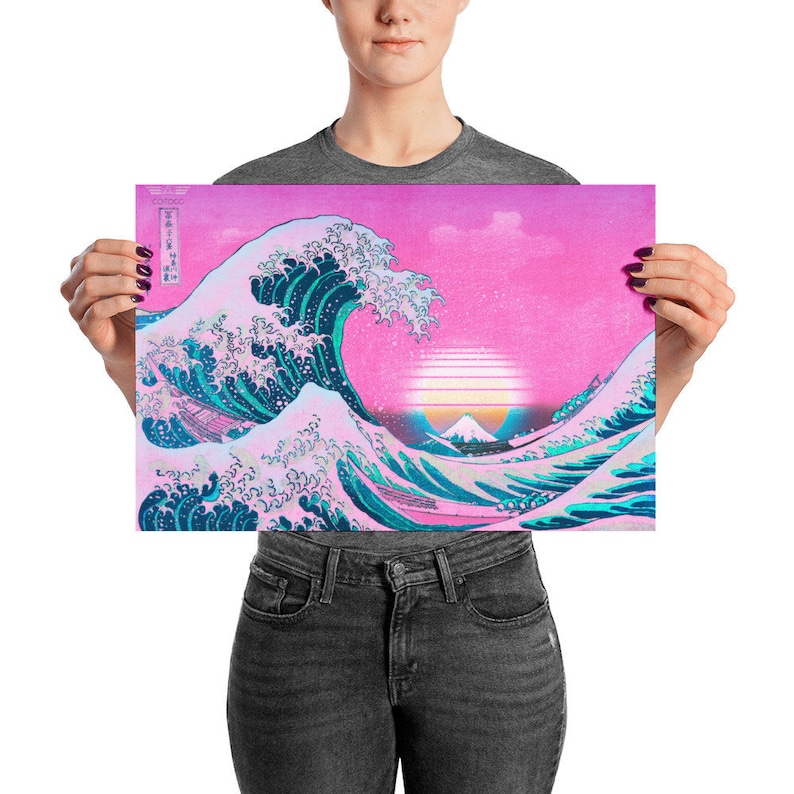 Waves against a neon-pink sky? 'Nuff said.
BUY or More Info at ETSY
---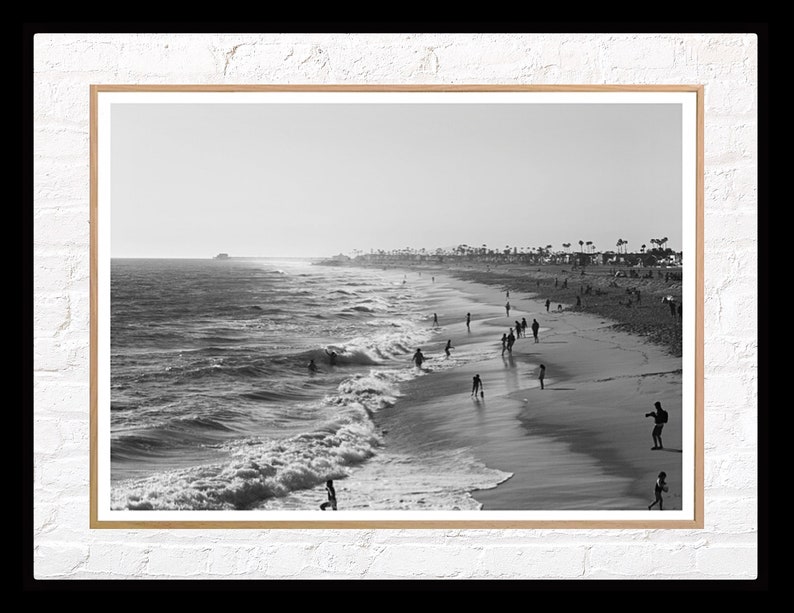 I love a scene like this one. It could be any time, it could be anywhere (well, anywhere that there's a beach). And a print of folks frolicking in the surf is a print well worth having.
BUY or More Info at ETSY
---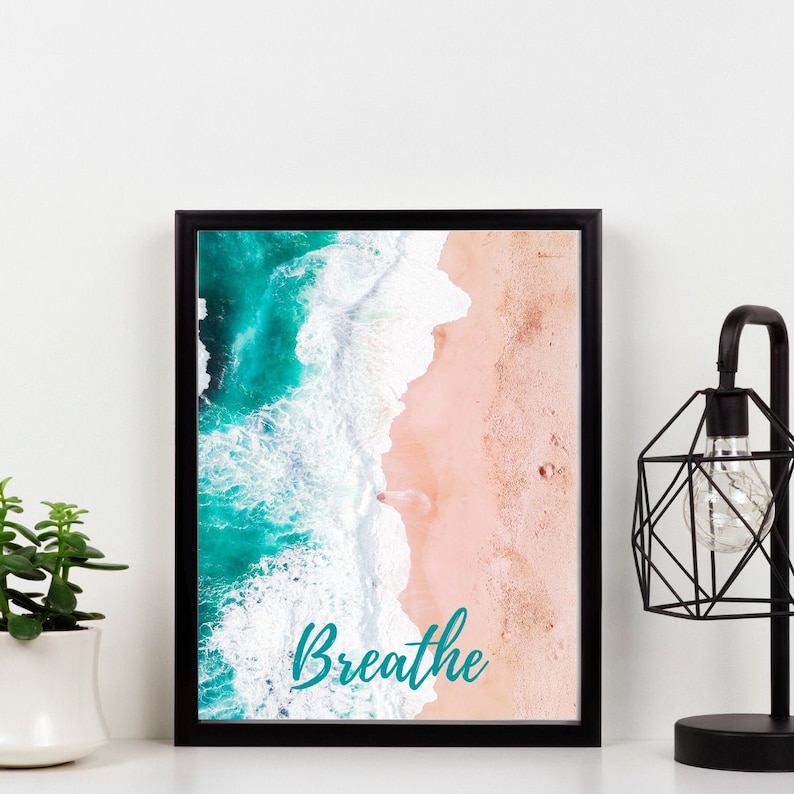 As can be seen on other pages of this site, I love a good bit of abstract ocean art. A painting like this one of waves crashing on the beach will definitely make any room of any home more beachy! And I love that it reminds me to "Breathe!"
BUY or More Info at ETSY
---
Always remember your happy place. Always.
BUY or More Info at AMAZON
---
We're big fans of mermaids here at Seashell Madness (see our post on All things Mermaid). So seeing that artist Nancy Quiaoit has a complete series of mermaid original paintings really makes us smile.
BUY or More Info at ETSY
---
Is this not the coolest turtle you've ever seen? I love how artist Stephanie Kiker has this guy staring you right in the face. And the fact that the design is featured on a mini-surfboard just makes it all the cooler.
This is actually a print, on a mini-surfboard, from a colored-pencil original.
We've definitely got the beach aesthetic down with this one.
BUY (or more info) at Etsy
---
Resin is a really cool medim for creating seascapes. Like this one called "Ocean and Beach" by Carissa Natalewicz.
I don't know what it is about resin, maybe it's because it is a liquidy sort of material, but something about it really gets across the flowing feeling of a beach for me. I feel like I can hear the waves crashing in on that beach.
BUY or See More on ETSY
---
Here's a great combination of styles and techniques as the artist Jag combines acrylic painting with seashell art. I love the lines of this one, how the whole thing flows and fits together (it's aptly named, I think). And the aesthetic beach feel of it really reaches out and grabs me.
BUY or More Info at ETSY
---
Dolphin Scenic Sunset … I mean, can you get any more beachy of an image than some dolphins at sunset? Really, you can't, can you?
It's also really cool that it's not just a painting of dolphins and it's not just a painting of a sunset — it's cut out in the shape two dolphins. That's what really seals the deal for me.
And the expressiveness of the eyes is fantastic.
BUY (or more info) at Wayfair
---
Okay, so I was intentionally holding this one for the last of the wall art section of this beach aesthetic page.
I think that if you look at it, you can see why.
It is amazing! Just look at the details here! I could just sit and stare at the details of this one all day long!
And like all of the works by Shellie Mitchell, this one tells a story. Do me a favor: just sit quietly for a moment and calmy ponder this image of a woman sitting quietly on a beach and calmy pondering.
Did you feel it?
I know I did. Oh, and one more cool thing about Shellie Mitchell's work: They're not a paintings. Each of her works, inclucing this one, is made with fabric. Wrap your head around that!
BUY or See More on ETSY
---
I suppose that the term "accessories" is kind of a catch-all, but that's okay. We need catchalls in our lives.
Let me show you my suggestions for random things that will bring you a feeling of beach wherever you go.
Who doesn't like a good sticker? Stickers are great, portable ways to quickly sum up your feelings on things. And why not express those beach feelings? Stick those beach feelings to notebooks, waterbottles, cars, significant others… whatever you want to remind you of the beach!
BUY or More Info at AMAZON
---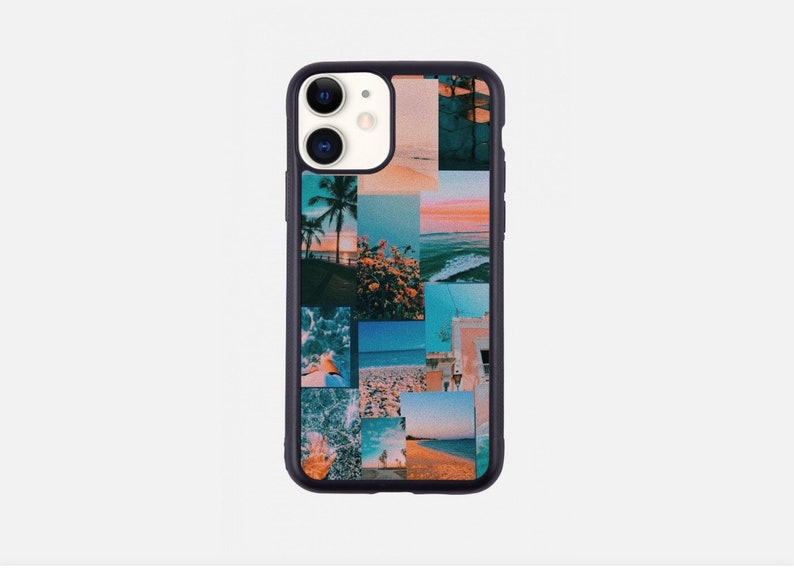 Everybody needs a phone case, am I right? So while you're bringing your love of the beach to decor of your home, why not take it with you as well in the form of a beach aesthetic phone case? And wouldn't you look great at the beach with a phone case that belongs at the beach?
BUY or More Info at ETSY
---
(For more cool beach art check out The 50 Best Beach Painters on Etsy)
---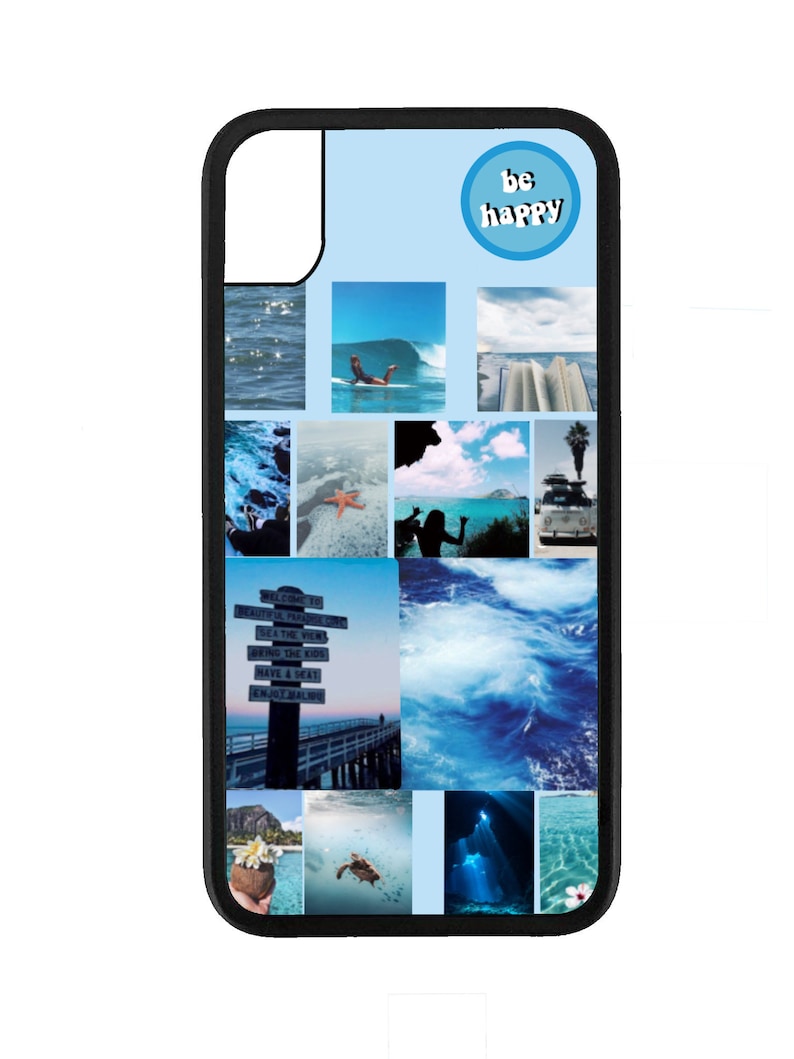 Just look at all of those cool beach photos on your phone! No, not on your phone, ON YOUR PHONE with this Blue Beach Aesthetic Phone Case. I love the individual images here (especially the sea turtle — I LOVE sea turtles). And having this cover to your phone will make you remember that you need to occassionally get your butt to the beach!
BUY or More Info at ETSY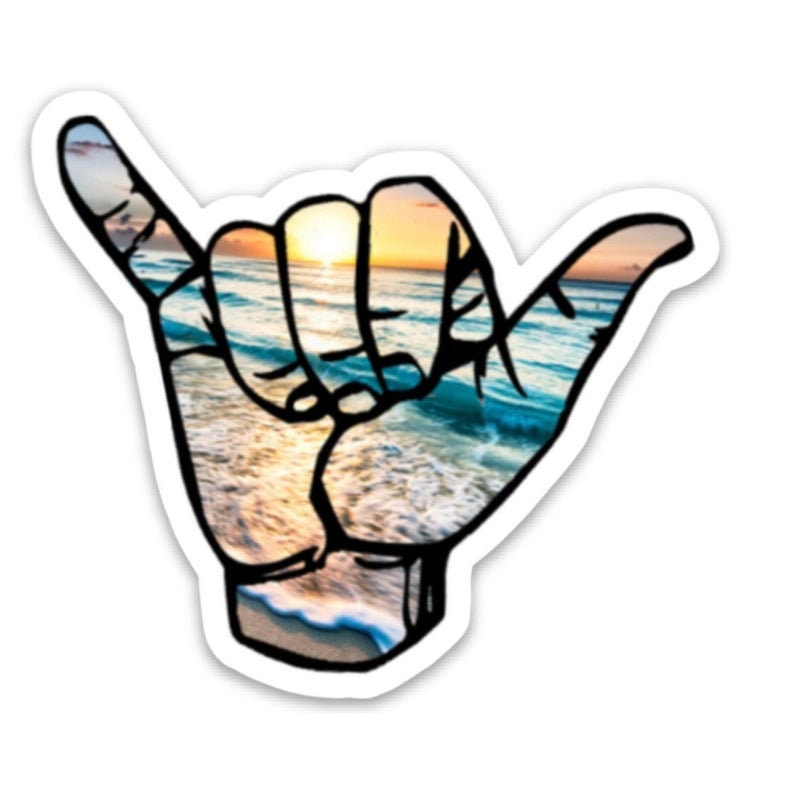 This is the sticker that you need. Really, the only sticker that you need. Tell the world of your love of the beach life with one simple image. You need this one now!
BUY or More Info at ETSY
---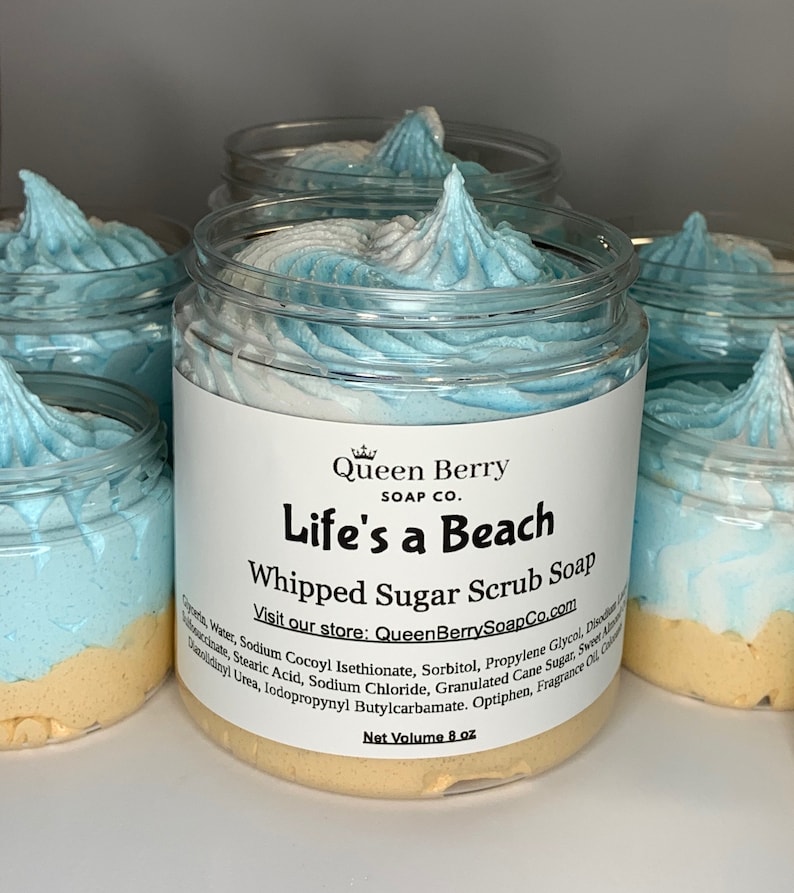 Beach. Sugar. Soap. Great combo!
BUY or More Info at ETSY
---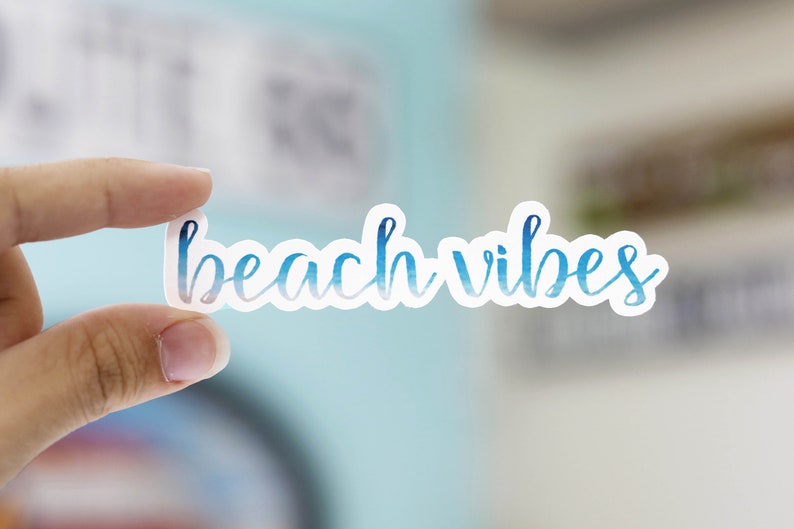 Every water bottle needs stickers. Every notebook needs stickers. Every locker needs stickers. Make your sticker statement the one that leads you back to the beach.
BUY or More Info at ETSY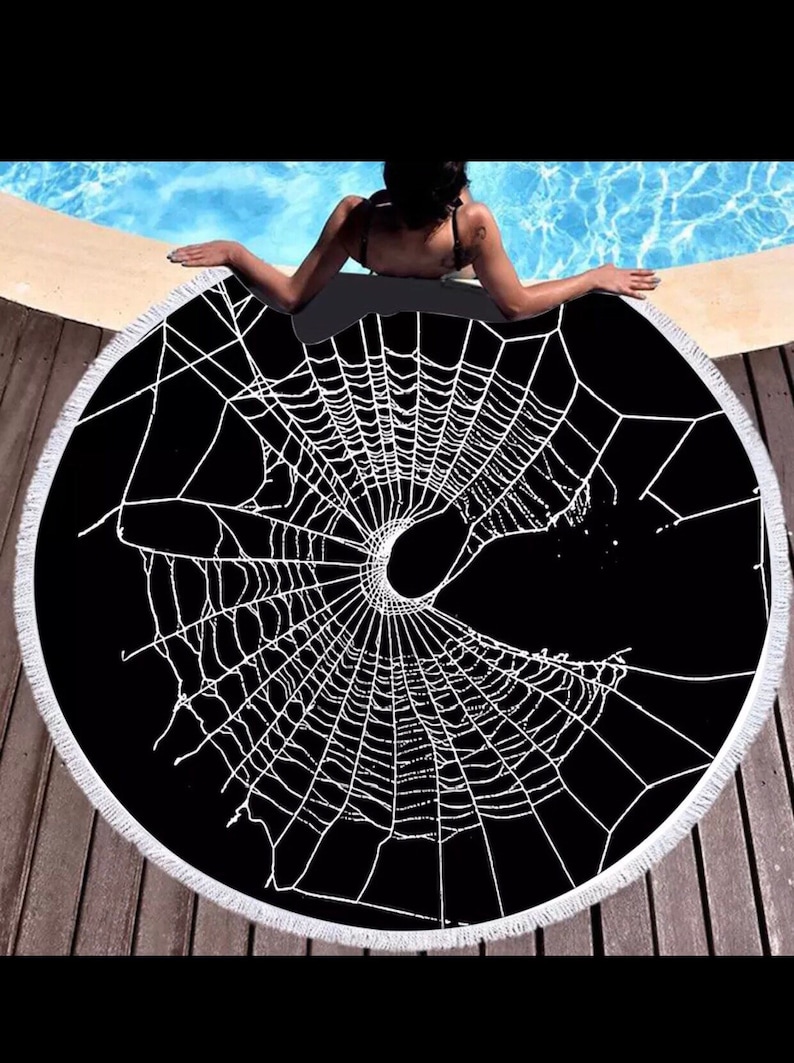 Okay, so how cool will you look when you whip out a round beach towel? All of those rectangle folks will be jealous indeed.
BUY or More Info at ETSY
---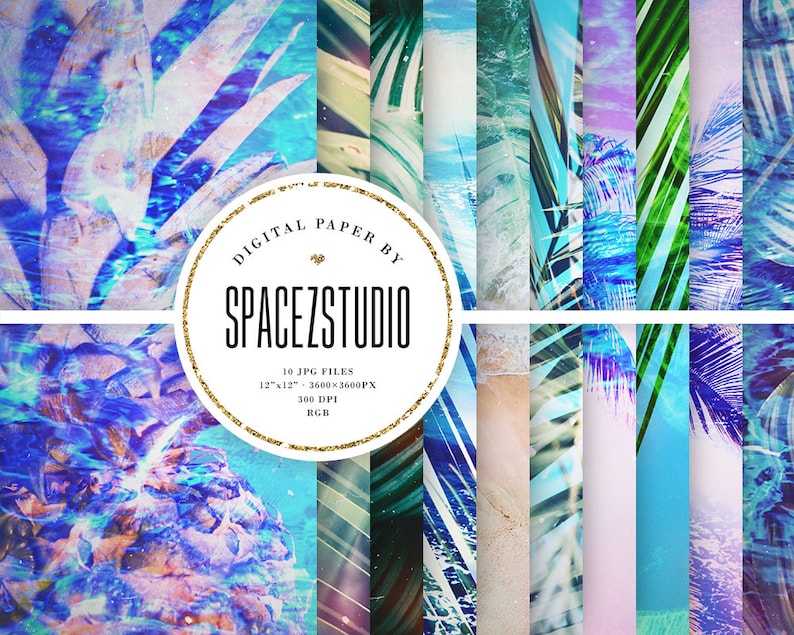 Bring the beach to any plain ol' piece of paper! There are a lot of downloads on the market, and here are some great ones!
BUY or More Info at ETSY
---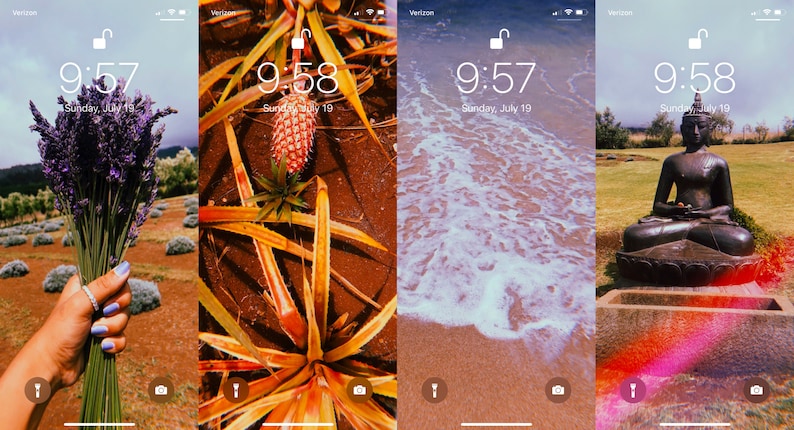 Sometimes you find yourself looking for just the right wallpaper for your phone. Here's a collection that is perfect for the beach lover!
BUY or More Info at ETSY
---
If you are into journaling, you definitely want the cover of that sucker to reflect your beach style. So why not choose this one, with a beach that clearly makes a statement.
BUY or More Info at AMAZON
---
I just love the thought of a sloth at the beach. And these cute little stickers make that happen. The surfboards and sunglasses just make this set!
BUY or More Info at AMAZON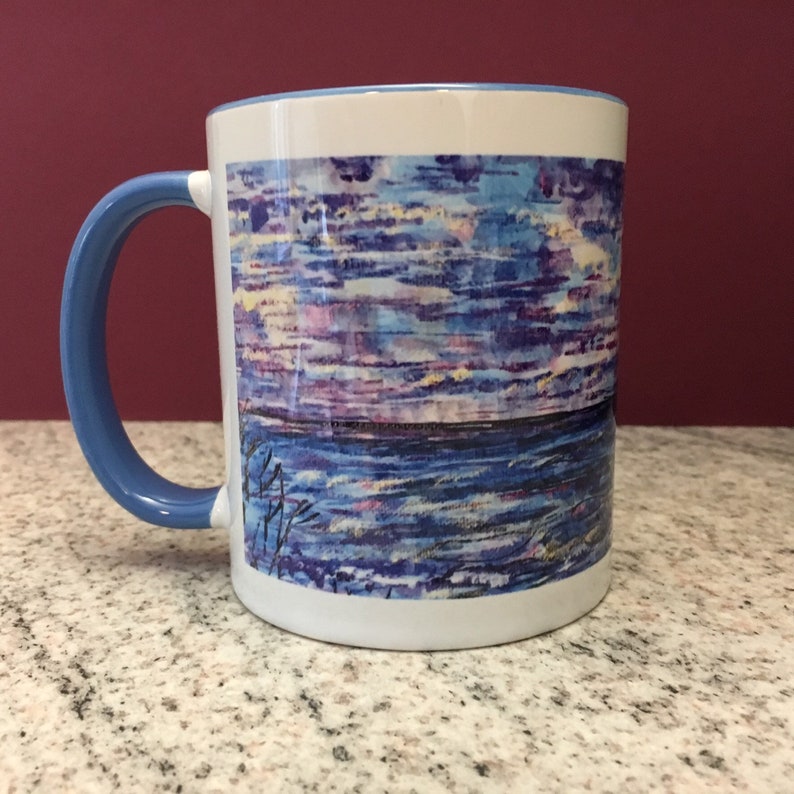 Dominate that meeting as you confidently sip your coffee from this beach and sea mug, with an attitude that says, "Yes, I own a beach house and this meeting is MINE!"
BUY or More Info at ETSY
---
Friends don't let friends have boring cell phone cases. Never!
So this beach aesthetic phone case featuring seashells and seahorses will definitely raise your cool quotient. Not only does it have a beautiful design, but I also find that there's something very soothing about it.
Chill with the seahorses.
More Info or BUY From Amazon
---
Ah, jewelry, the heart of the beach vibe. And I mean it. The jewelry that you wear definitely gives a big hint into the type of person you are. And if you are a beach person, then you need yourself some jewelry that reflects that you are a beach person.
Like so: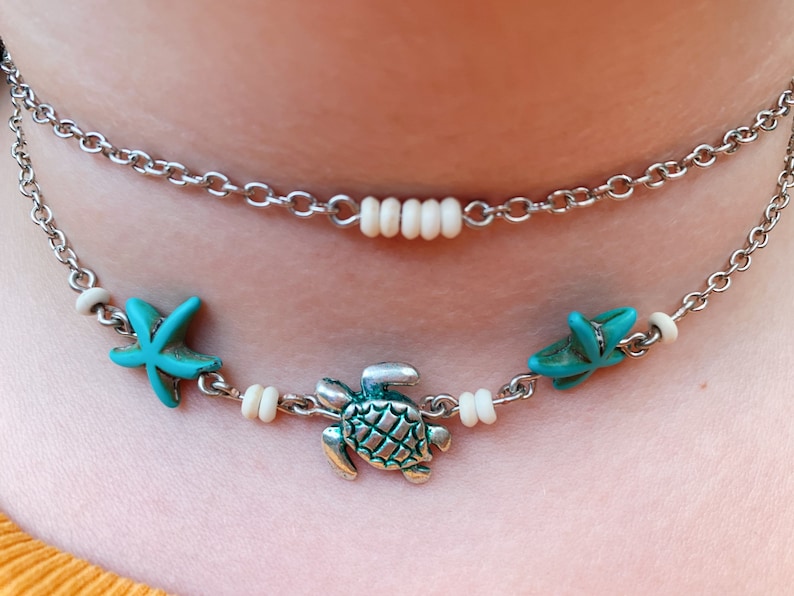 Your commitment to the beach lifestyle goes way beyond your choice of home furnishings. The beach life encompasses everything about your life. Including, of course, the jewelry that you wear. That makes this layered beachy necklace just the thing. Starfish and sea turtles. What could be better?
BUY or More Info at ETSY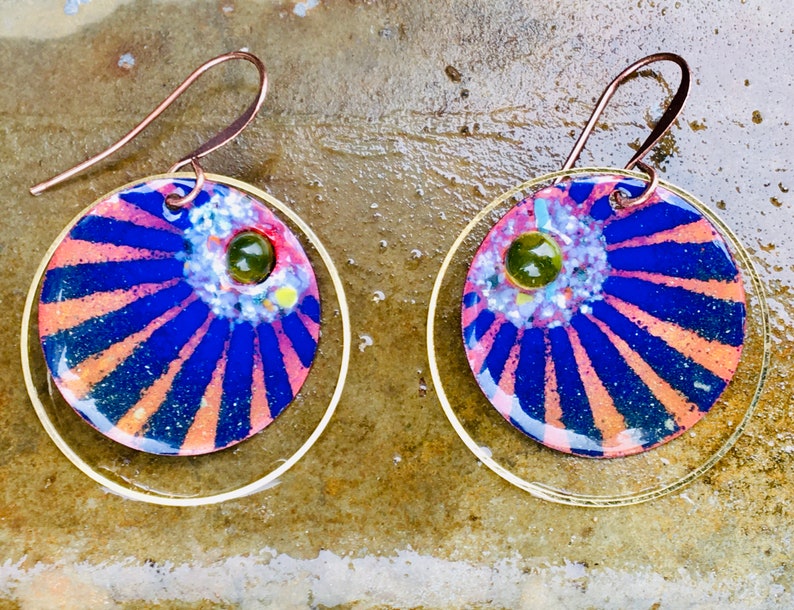 I love handmade earrings. And this pair has that special look that just says "beach life" to all who see you wearing them. Aloha!
BUY or More Info at ETSY
---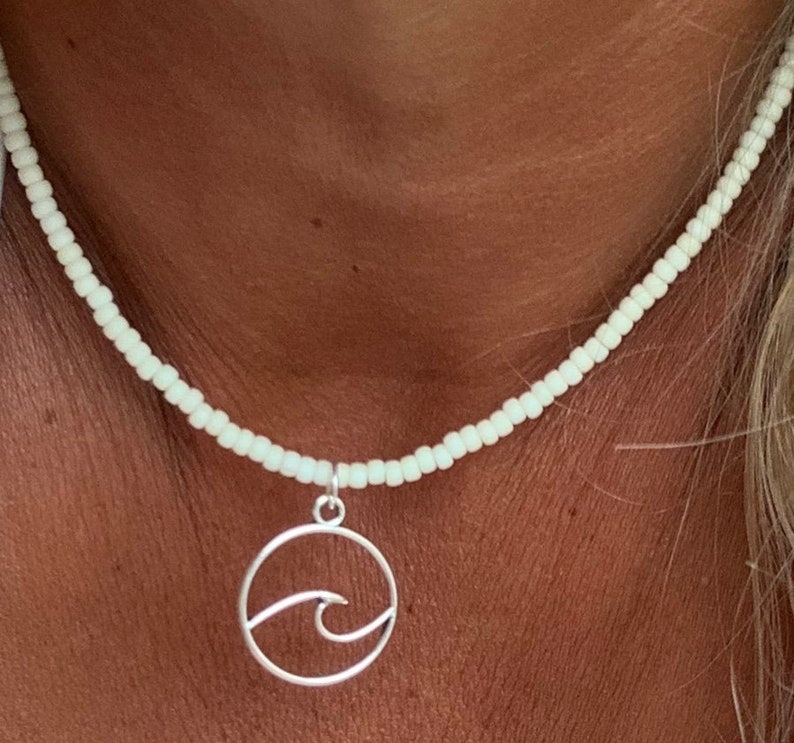 I love the simple elegance of this beaded wave necklace. Makes me want to hit the surf right now, in fact.
BUY or More Info at ETSY
---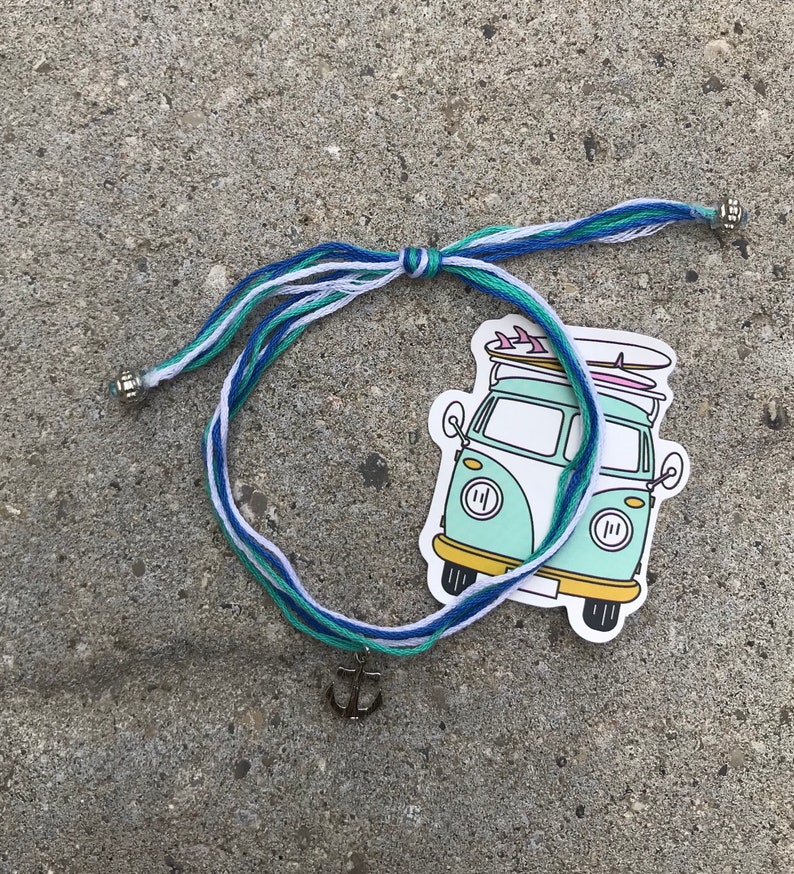 Sometimes it is the simplest of things which make the biggest splash. I love this cute little bracelet. The colors are just the right thing for your wrist or ankle as you dive into the surf on a warm summer day.
BUY or More Info at ETSY
---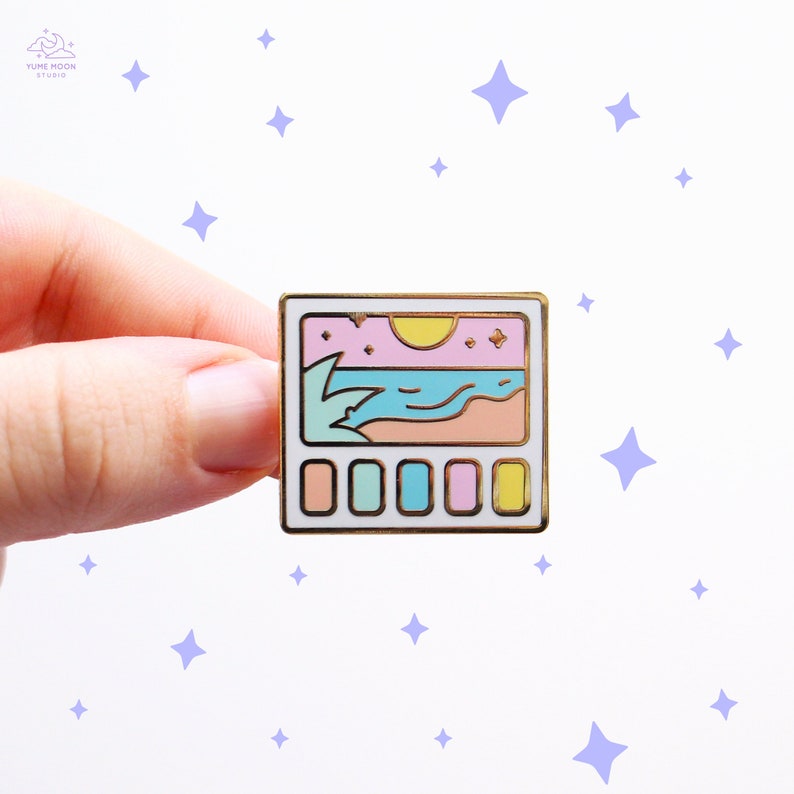 I love the design on this little pin. The pinks and the blues are great! A couple of great things about a little piece like this. First, you're adding a bit of beach to your style for very little money. Second, if you work in an environment where you're expected to "dress up," a tiny little accent like this is something that you can get away with while reminding yourself that better days at the beach await you!
BUY or More Info at ETSY
---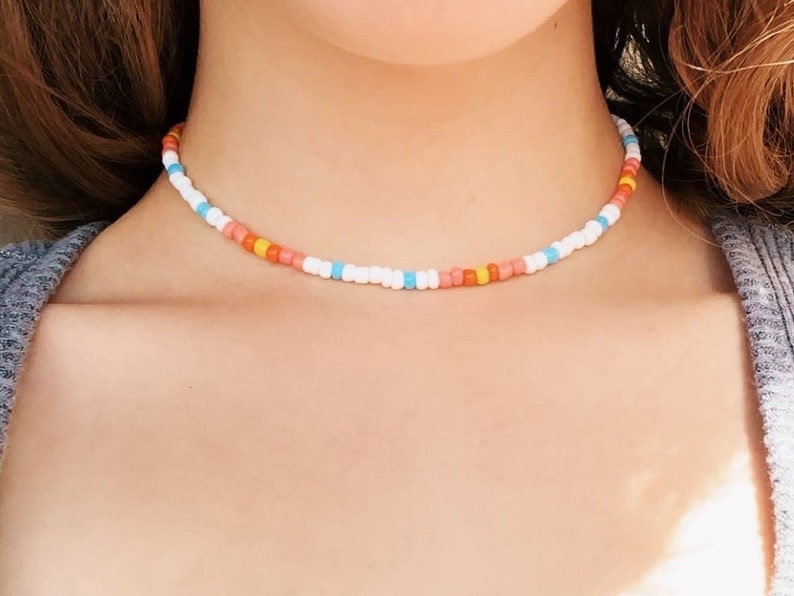 The perfect necklace to accompany your bikini! I love the subtle color changes on this one. Too cute!
BUY or More Info at ETSY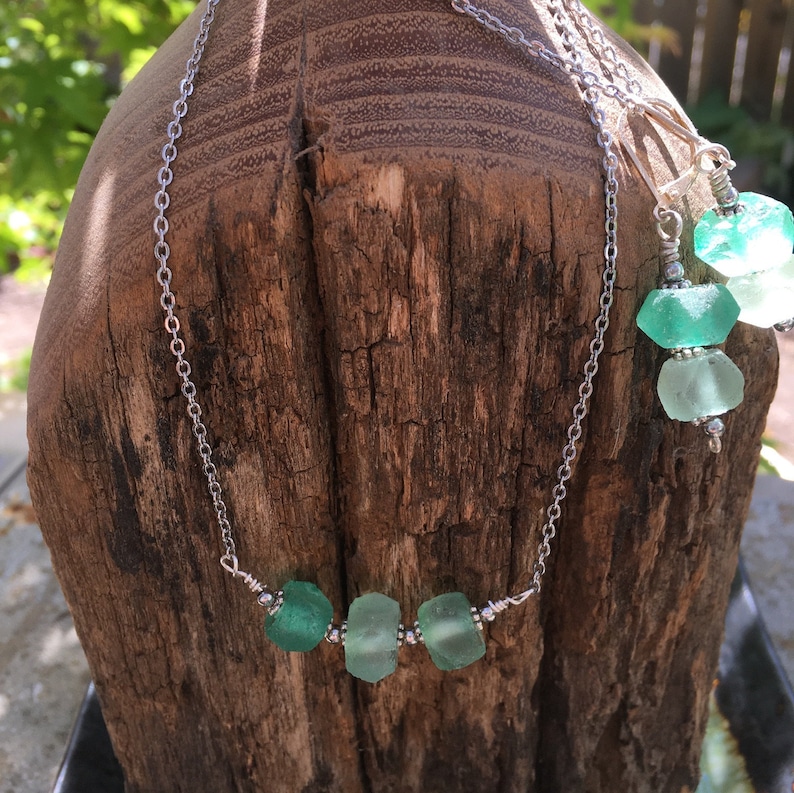 If you're into the beach aesthetic you are probably addicted to the amazing look of sea glass. Sea glass starts out its life as regular glass that someone has tossed into the ocean (if you want to know all about sea glass, try here). All that time in the ocean tumbles it smooth and beautiful. And if you want your aesthetic to give off a beach vibe, then you definitely need to get you some quality sea glass!
BUY or More Info at ETSY
---
(If you're a fan of sea glass jewelry, check out this guide to some great pieces)
---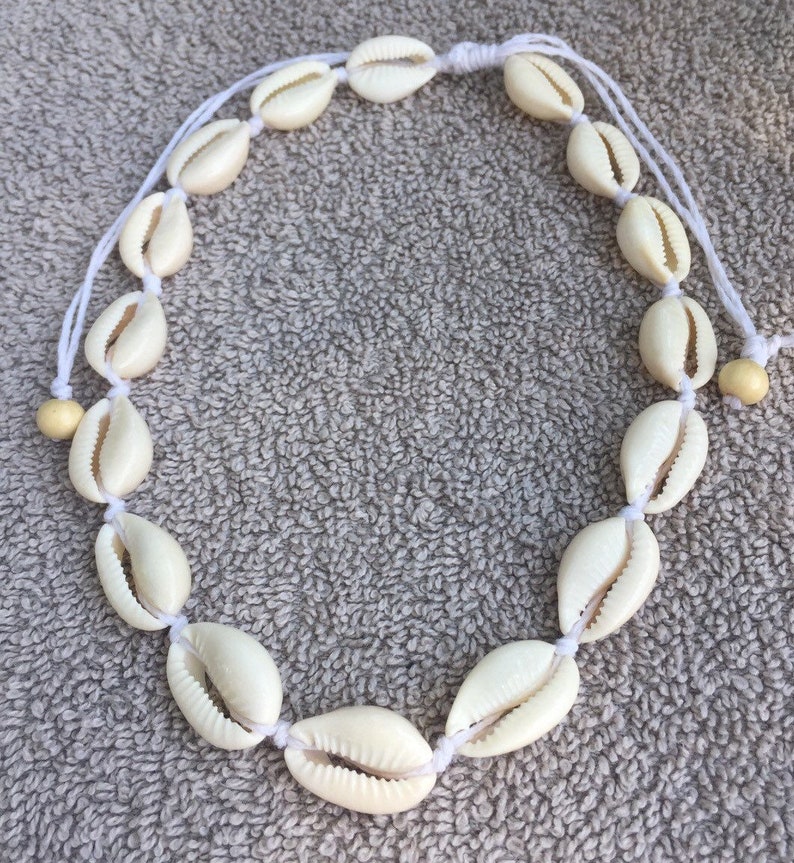 I can't look at a cowrie shell without thinking "Hawaii." Can you? Oh, you think "Cancun?" Okay, agree to disagree then.
BUY or More Info at ETSY
---
Mermaids!
Because what kind of a person doesn't love mermaids? They are the coolest and they just exude beach vibe!
This sterling silver meraid ring is really cool —Oh, and before I forget, I should mention that I recently wrote basically the definitive guide on all things mermaid. I called it All Things Mermaid) — and I love the way the tail wraps around the finger.
BUY (or more info) at ETSY
---
Another cool mermaid ring. The "mermaid with a pearl" is a common motif in mermaid art (said the mermaid expert and author of All Things Mermaid). I love how this particular ring presents that scene.
Just beautiful.
BUY (or more info) at ETSY
---
This "Intricate Mermaid Necklace and Pendant" is really beautiful and really unique. And when I say unique I mean it — I've got nearly a hundred mermaid necklaces featured on another page and none look quite like this one. I love how flowing the lines on this one look. And although you can't see this mermaid's face, you still catch her expression of longing perfectly.
BUY (or more info) at ETSY
---
Okay, so one more mermaid for you, because, hey, mermaids are the best. This bracelet will really help you bring that beach aesthetic into your everyday life.
Not only is this mermaid bracelet braided leather, it also has these blue seaglass-looking beads and a general boho kind of feel to it. I think that this would be a really great bracelet, and one that gives off that beach vibe, even without the mermaid.
But it also has a mermaid.
Yes!
BUY (or more info) at ETSY
---
It's no secret that I'm a big fan of sea glass (I wrote a big ol' article all about sea glass). There's just something magical about the fact that once upon a time we dumped a bunch of trash into the sea and yet as if by magic the broken glass that went in as trash is returned to the shore a few decades later as something gem-like.
When you talk about getting the beach aesthetic… sea glass has got the beach aesthetic!
And these particular Scottish Sea Glass Earrings I find particularly striking. I love the way that the sterling silver has been set off against the brown sea glass. Especially since brown sea glass, despite being one of the most common colors (think of all of those beer bottles that went into the trash), is not a color that is used in jewelry that often. And the way it's been done here by artist Nicole Lind is really fantastic and beautiful.
BUY (or more info) at Etsy
---
Continuing our sea glass theme, this Aqua Sea Glass Ring is a real eye-catcher, isn't it?
I love how designer Flori Nelson has used the natural shape of the sea glass. You see, because sea glass is formed from broken bottles that have churned around in the ocean for a long time, that means that they are usually in really weird shapes.
A lot of sea glass jewelry designers try to minimize this by using only those pieces that are close to regular shaped, but here Flori is celebrating the unique shape of this sea glass.
I love it!
And you will definitely give off a boho beach vibe sporting this ring. Guaranteed.
BUY (or more info) at Etsy
---
And where are you gonna put all of that great mermaid jewelry?
In a mermaid jewelry box, of course.
BUY (or more info) at ETSY
---
Not just knick-knacks and chotskies, but real things that you really need.
Like coasters.
And comforters.
And shower curtain hooks.
These can all be a reflection of your beach decor and thus, your innate beach aesthetic.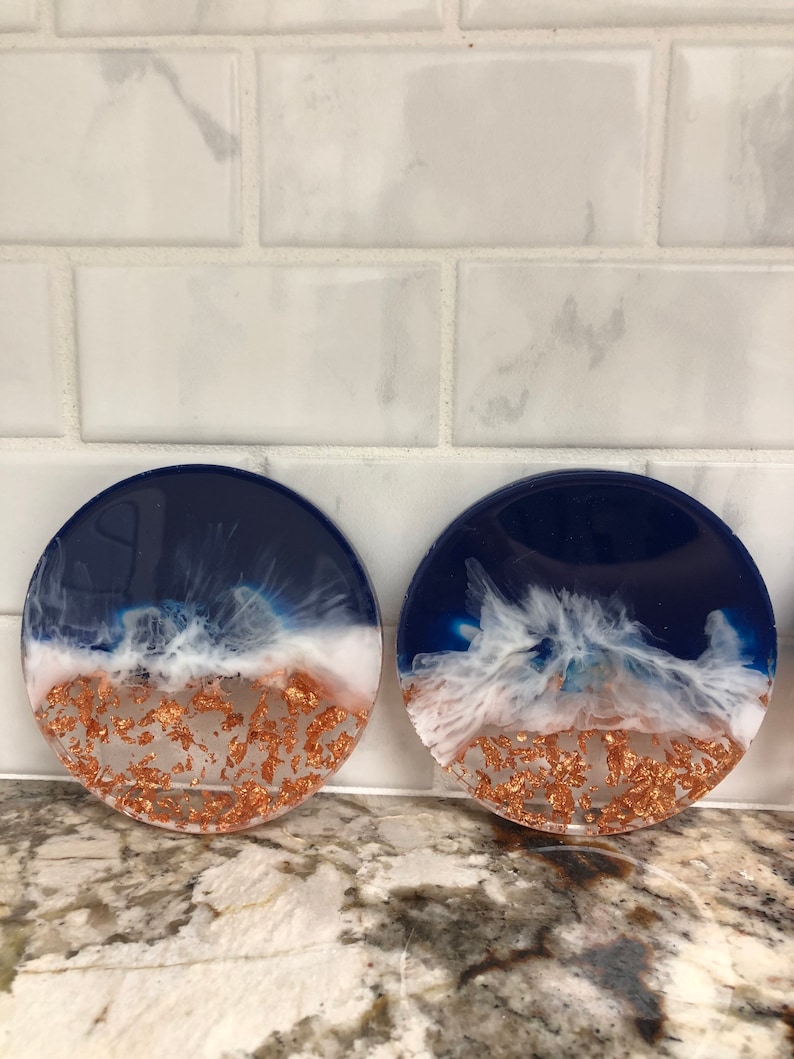 ---
Once you've settled on the perfect beach decor furniture you want to make sure that you don't get rings on it from those cans from your local beach micro-brewery. So you need coasters. And what better way than with these resin coasters that show you an absolutely awesome beach scene every time you set down your brew?
BUY or More Info at ETSY
---
(by the way, I also did an article of The 50 BEST BEACH RESIN ARTISTS)
---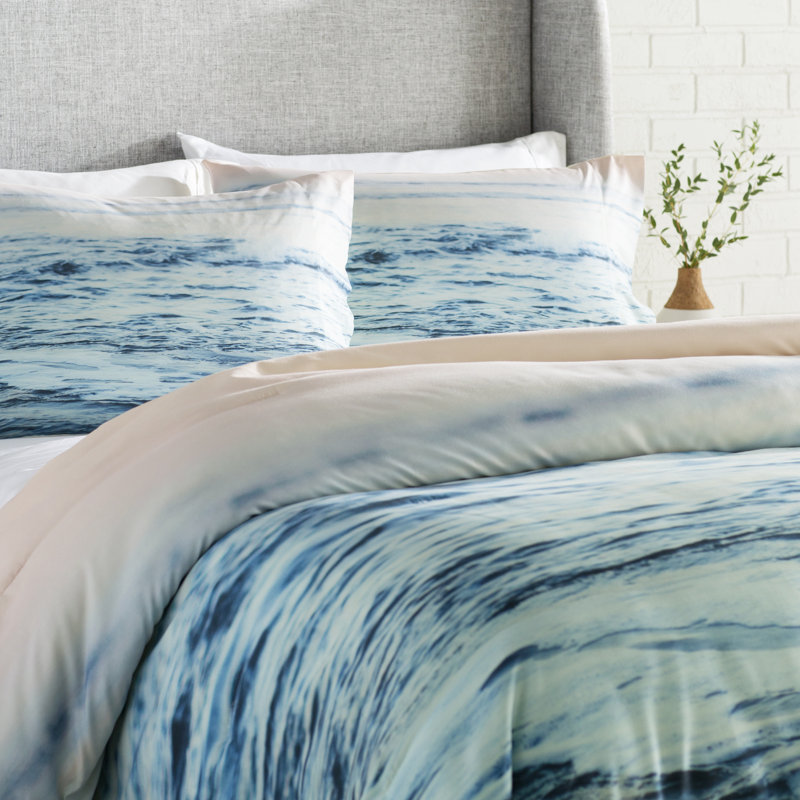 Bring the ocean to your bedroom. (Well, not literally — that would be kinda messy!). But a lot of your beach decor depends upon the right choice of color scheme. Blues, teals and whites — that's how you do a beach theme, let me tell ya!
BUY or More Info at WAYFAIR
---
If you're going for a beach house kind of look, then you need to make sure that the most important room of the house has that beach house kind of a look.
I love these handmade shelves. Teal and white is pretty much the official color scheme of the beach, so if you're looking to bring that beach aesthetic look to your bathroom… well, here you are.
BUY or More Info at ETSY
---
If you've spent much time on the Seashell Madness site, you've heard me state before that nothing says "Welcome to the Beach" quite like a seashell wreath.
But it's worth saying lots of times, because it's true. And luckily, there are a whole lot of really great artists out there making unique and beautiful seashell wreaths (I wrote a pretty long post on seashell wreaths because I found so many awesome ones!)
I think that this one by artist Kathy Jones is way cool and evokes a real beach feel.
BUY (or More Info) at ETSY
---
I knew that I wasn't wrong in loving mermaids when, in one of my first posts, I highlighted these mermaid shower curtain hooks and people clicked on them like crazy!
So go ahead, click on those lovely ladies like crazy. I'll wait.
BUY or More Info at AMAZON
---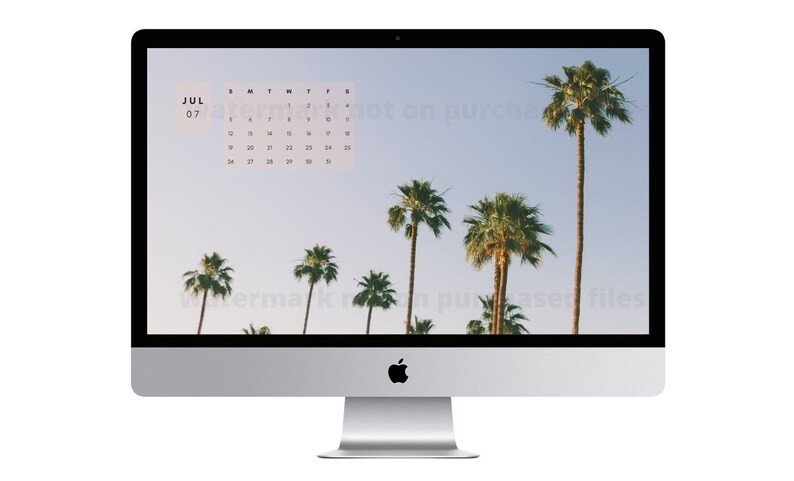 Okay, calendar on computer. More of one of those boring things that you need rather than something that you really pine to have.
But put some palm trees on it…. hmmmm.
BUY or More Info at ETSY
---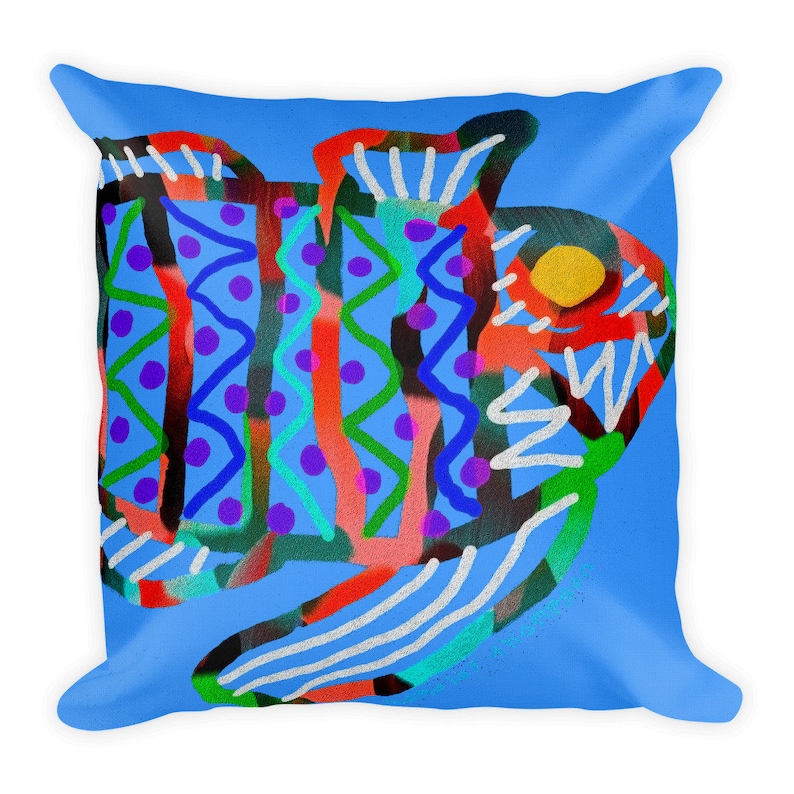 Your couch deserves some of the beach vibes, doesn't it? Check out the cool colors on this ocean and fish print throw pillow. Whether your couch cost you thousands or you got it at the Goodwill, a pillow like this will make it feel in the beach spirit.
BUY or More Info at ETSY
---
I think that it's really cool these days the wide variety that you can find doormats. It kind of elevates this lowely foot-wiping station. Don't you think?
So why not look beachy whilst you do it?
BUY or More Info at AMAZON
---
Don't just hang your towels from that generic and ugly bar that came with your apartment. No! Challenge the landlord and replace those ugly old things with something like this really neat rope towel ring.
BUY or More Info at ETSY
---
[I'm not gonna say "argh." I'm not gonna say "argh." I'm not gonna say…]
Aaaaaaargh! Here's a really great sign for the bathroom. Pirates and mermaids. Enough said.
BUY or More Info at ETSY
---