Beach Activewear & Yoga Apparel ~ for taking that workout from the gym to the beach
The unusual summer of 2020 has forced many changes in our lives — one of which is that with gyms closed there are many of us working out in the great outdoors. So these are the days of the beach workout. Whether it's yoga, cardio or good ol' pushups, you can get a great workout while out at the beach.
Here we take a look at some great beach workout apparel, as well as accessories like yoga mats and towels that will keep the sand off!

Ocean Breeze Yoga Mat
Ya know, I remember when yoga mats were just plain solid colors (usually blue or black). Since they were just meant to be functional there wasn't a lot of attention paid to the look of the things. But now… Wow! A cool ocean mural on your yoga mat. Fantastic!

Mippo Workout Clothes for Women Cute Tie Back Yoga Top
Workout fashion has come a long way. No longer are we limited to plain stretchy pants and T-shirts, but there are now lots of fashions that are great for your workout and look great too! I love the tied back of this one!

Womens Sexy Open Back Workout Tops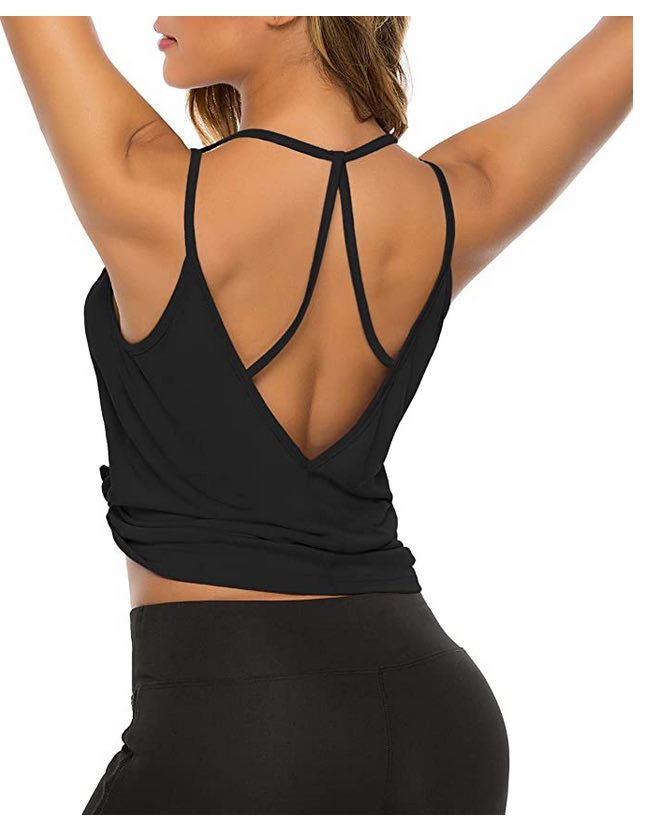 You've worked out hard to get a great back, so of course you want to show it off! And with this open back workout top you can show it off while you keep making workout gains!

6 Pack Women's Yoga Running Headbands Sports Workout Hair Bands
Sweat… well, it's a good thing in that it means that you're getting a good workout in, but it's bad in terms of… well, it's sweat. So a stylish headband can be just the thing to come to the rescue.

Workout Tank Tops for Women
These workout tanks have a great cut to them, giving your the freedom to really move while you're making your way through your workout.

Womens Workout Top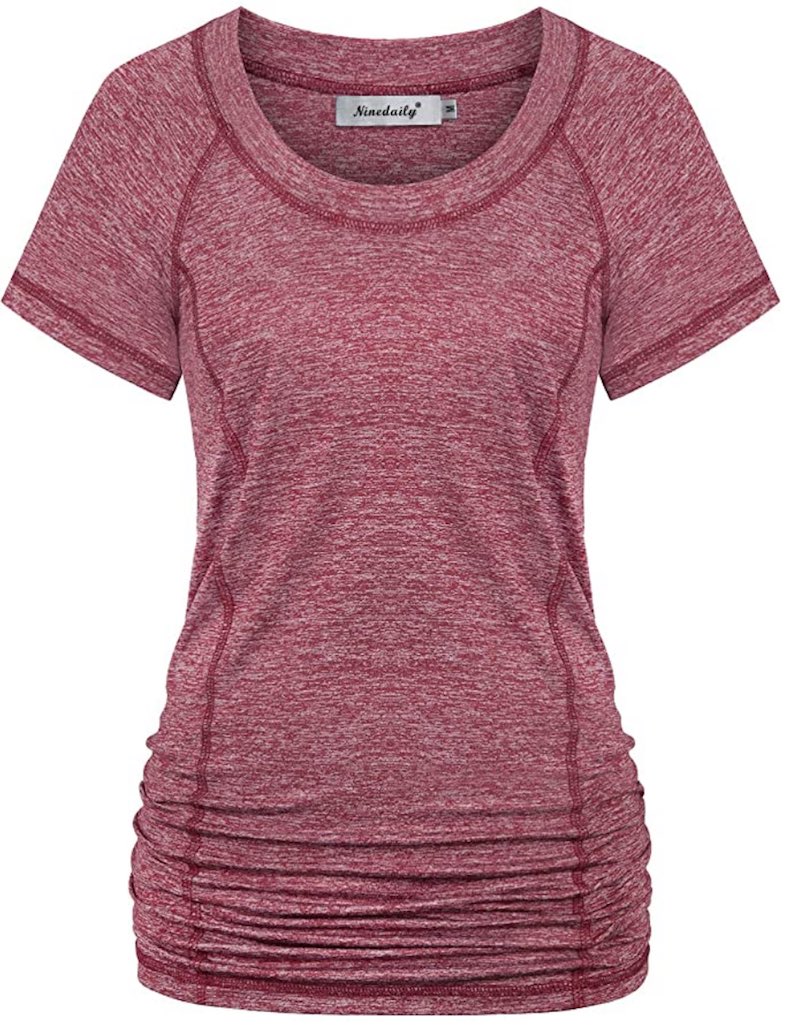 If you're a more traditional workout gal, you'd probably go with a T-shirt. Well, here's one that keeps it simple while still being stylish. A great cut to this workout top!

Womens Scoop Neck Cute Racerback Yoga Workout Tank Top
This is a great loose-fitting option for those high intensity cardio days! The scoop neck and racer back give you lots of room to move while also giving you some space to breath!

Women's Elastic Waist Workout Shorts with Liner Yoga Shorts
I love these workout shorts! A great combination of form-fitting and loose-fitting. And the pocket for your phone is fantastic.

Women's Quick-Dry Workout Sports Active Running Shorts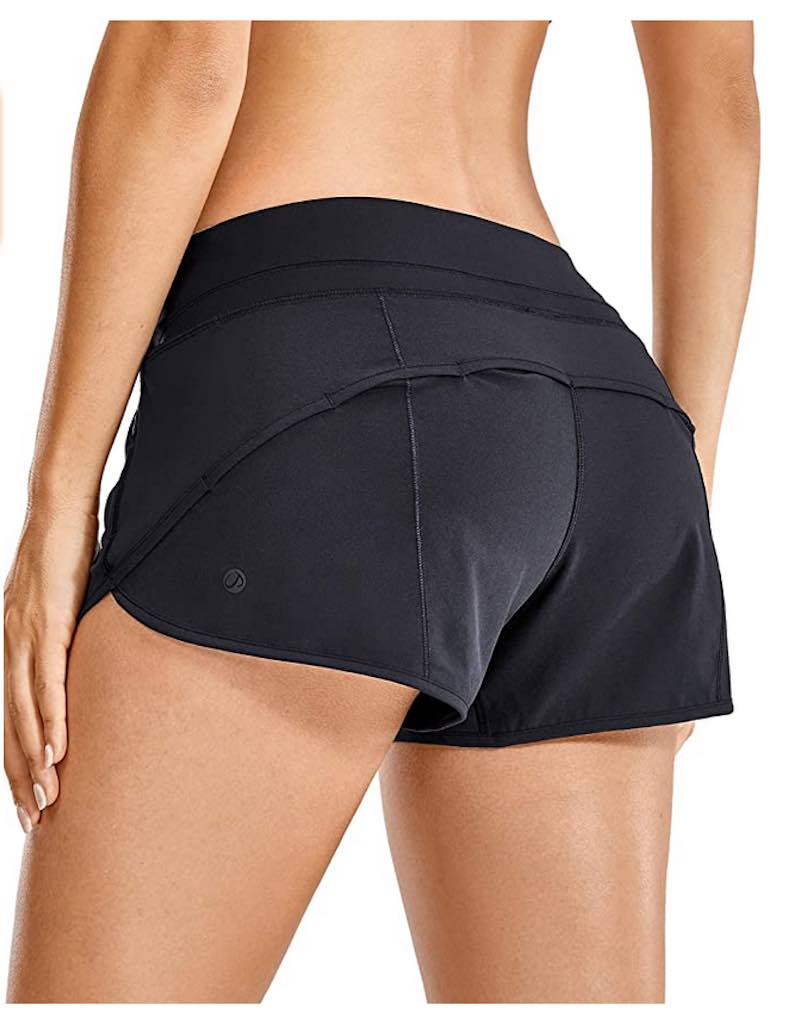 Spandex has come a long way, hasn't it? It's a great material for workout shorts and leggings, but in the past there wasn't a lot done with it style-wise (except maybe for Van Halen frontman David Lee Roth's tiger-stripes). I think it's great that these spandex shorts have a stylish design and a great cut to them.

High Waist Workout Biker Yoga Running Compression Exercise Shorts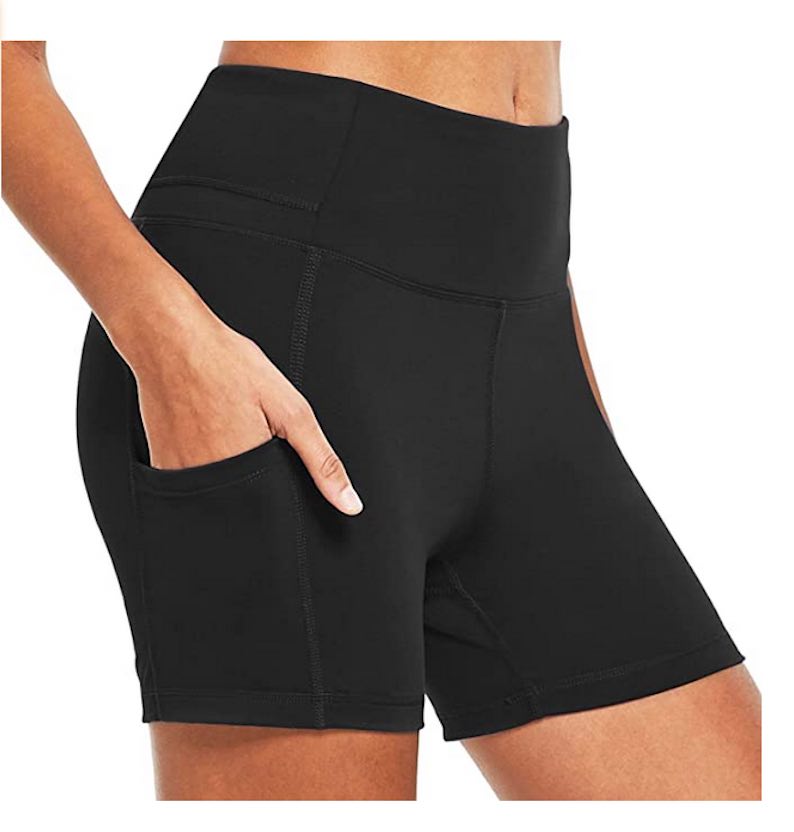 This is a great hybrid of yoga pants and biking shorts. The cut really works for those big stretching workouts and yet you can cycle away from the beach in them as well.

Women's Athletic Skorts Lightweight Active Skirts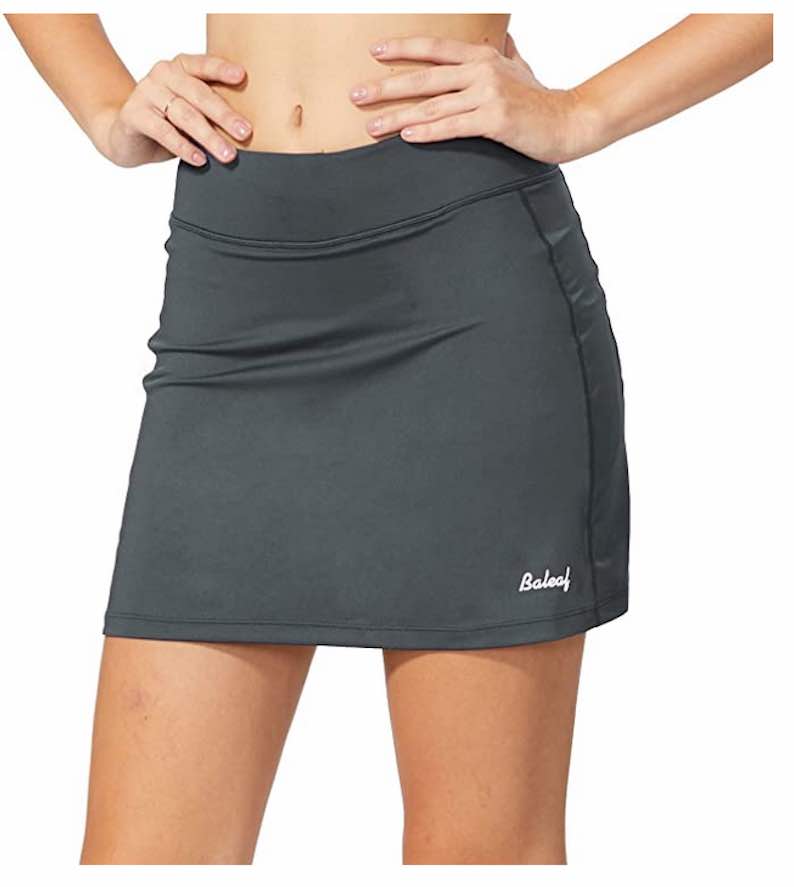 Skorts solve what I always saw as a big problem: You want to hit the coffee shop on your way to the workout but you don't want to wear your workout wear into the coffee shop. Behold, the skort! (they're also really comfortable to work out in as well!)

Water Shoes Quick-Dry Aqua Socks Barefoot for Outdoor Beach Swim Surf Yoga
If you're workout takes you into the water and then back again, some quick-dry aqua socks are really helpful. And if those water excursions take you into an area with reefs of big slippery rocks, this pair features soles with real grip to them.

Barefoot Quick-Dry Aqua Socks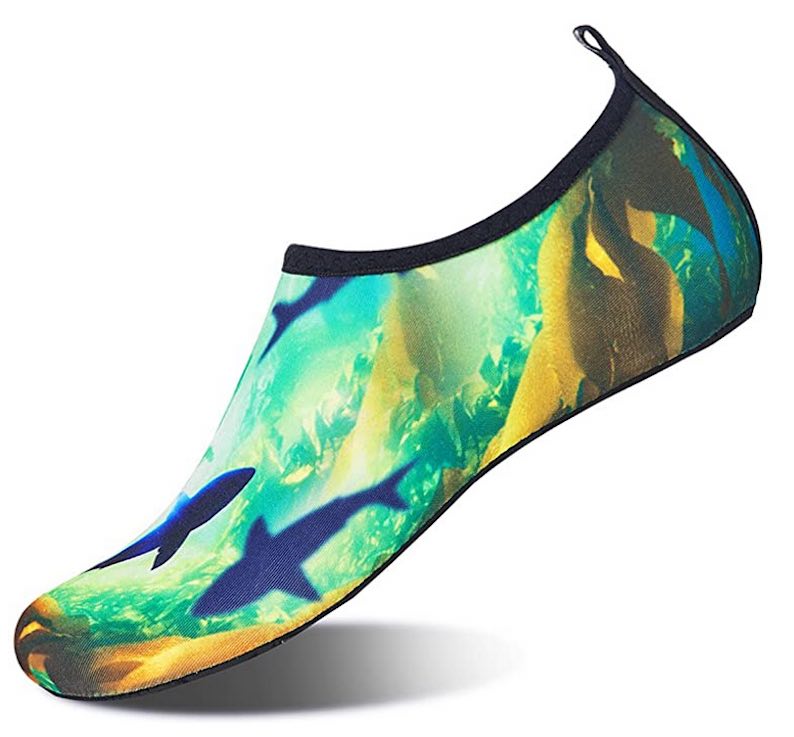 Why just have aqua socks when you can have aqua socks with SHARKS on them

Sport Skin Socks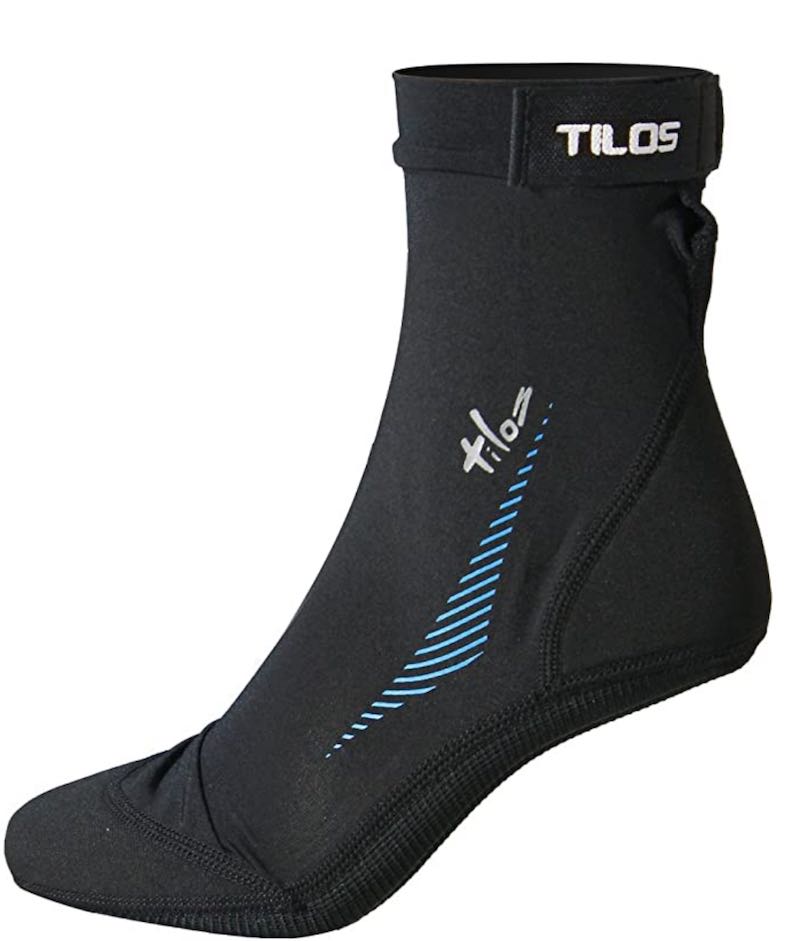 If your workout takes you trekking across hot sand you need something on those feet. I've found that reinforced skin socks like these are an excellent solution.

Exercise Bands Set Booty Bands
When taking your workout outside of the gym (like, say, a beach) there are certain pieces of workout equipment that you need to take with you. These booty bands (I actually can't believe they call them that, but whatever) replace that all-important gym machine in working out those hip flexors and thighs.

Women's Mesh Workout Yoga Fashion Leggings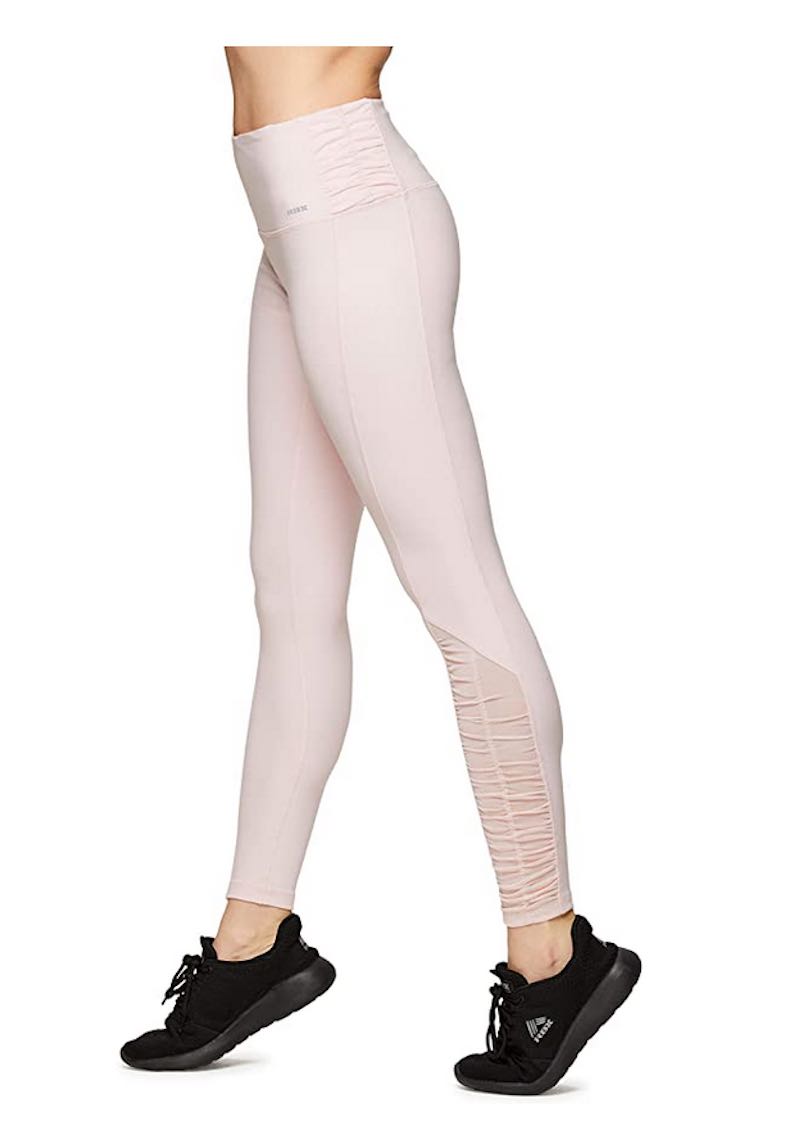 You've probably already got a drawer full of workout leggings already, but let me suggest just one more pair. Aside from being much more stylish than most leggings, the high waistband gives lots of support.

Women's Ankle Full Length Printed Athletic Running Workout Yoga Leggings
Not only do I really like the designs on this series of yoga leggings, I absolutely love the cell phone pocket — pretty much a must if you're taking your workout outside where there are no lockers.

Loose Workout Joggers Pants Comfy Lounge Pants with Pockets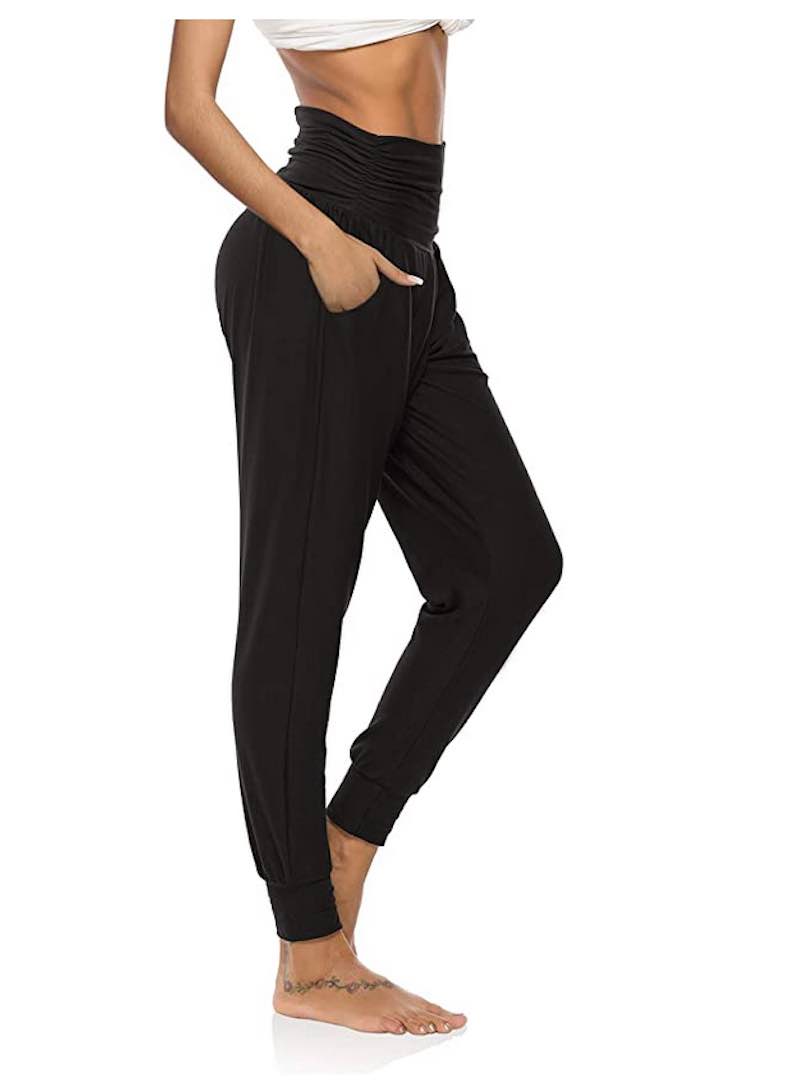 For those who enjoy a looser fit than what most workout bottoms provide, I'm a big fan of these jogger pants. They feel a lot like that comfy pair of pajamas that you keep for lounging about the house, and yet they work really well for a workout!

Women's Ankle Full Length Printed Athletic Running Workout Yoga Leggings
If, like me, you like a tight ankle on your leggings to lend you some extra ankle support, then these may be just the ticket. They also come in several different, subtle prints.

Women Floral Palm Tree Leaves Workout Pants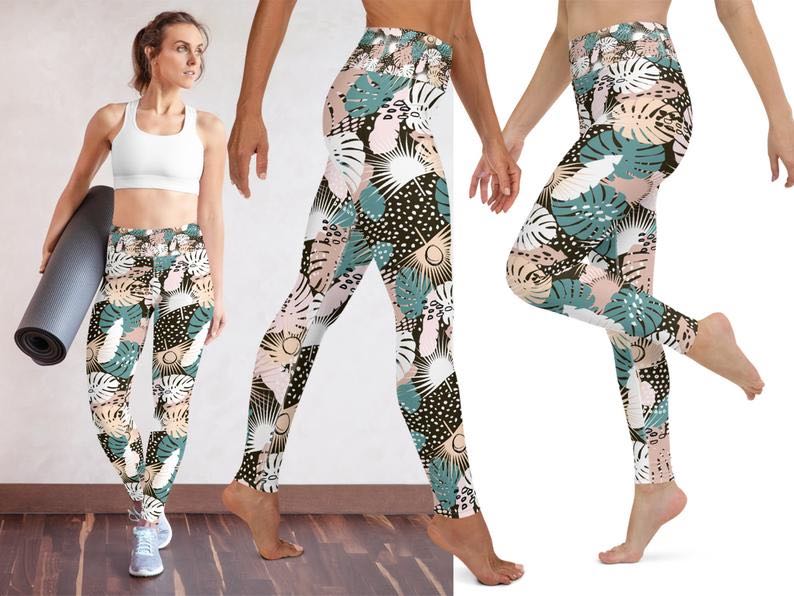 Let's say that you're the type who likes to make a statement. Well, I can think of no better way to make a statement during your beach workout than with these palm tree print yoga pants. And I can say as a fan of beach art, I think that the print design would make for wonderful wall art — so why not take that wall art with you on your workout?

Ocean Dream Yoga Pants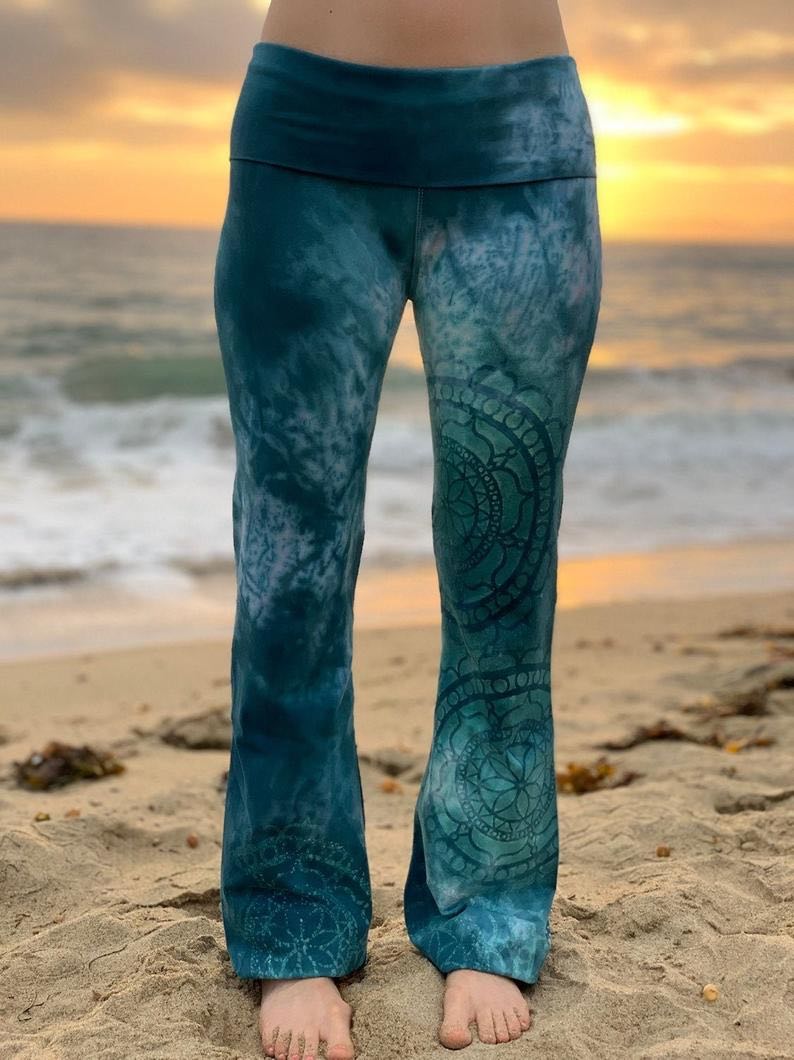 For a more subtle statement, the print on these yoga pants is just wonderful. I love the zen design and coloring of these pants. And as you can tell from the above photo, they look fantastic on a beach!

Big Mesh Mummy Backpack
When taking your workout to the beach, you may want to take a few other items with you, like your water bottle, phone, sunglasses and so forth. So a big mesh mummy backpack will do great things for you in that department.

Extra Thick High Density Anti-Tear Exercise Yoga Mat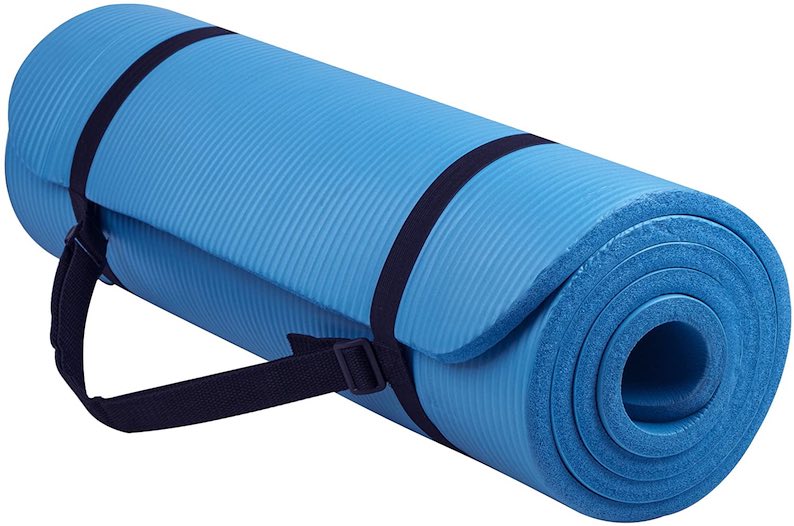 I'm a fan of thicker padding on my yoga mat, and this one delivers. Plus I know that many you will appreciate that the extra thick mat is harder to tear (I know that I've torn a few, so anti-tear, like this one is a fantastic trait).

Compact Beach Blanket Sand Proof and Water Resistant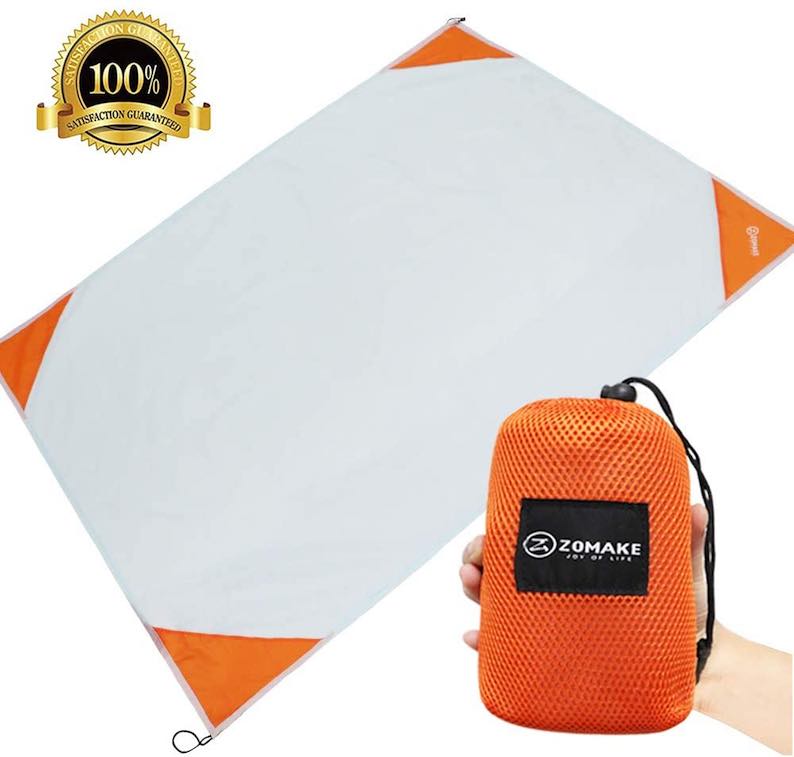 Does it seem like every time that you head to the beach you have more and more stuff to carry? I know it feels that way to me. So, the fact that this blanket is so compactable and easy to carry makes it a good thing to me.

Sand-Free Beach Mat
I remember when these sand-free beach mats came out a few years back. They seemed like the most amazing thing, didn't they? (Actually, if I'm being honest I still think that they are amazing!) Being able to sit sand-free on a beach is a real blessing.

Sand Free and Waterproof Combined – Extra Large Outdoor Beach Mat/Sand Mat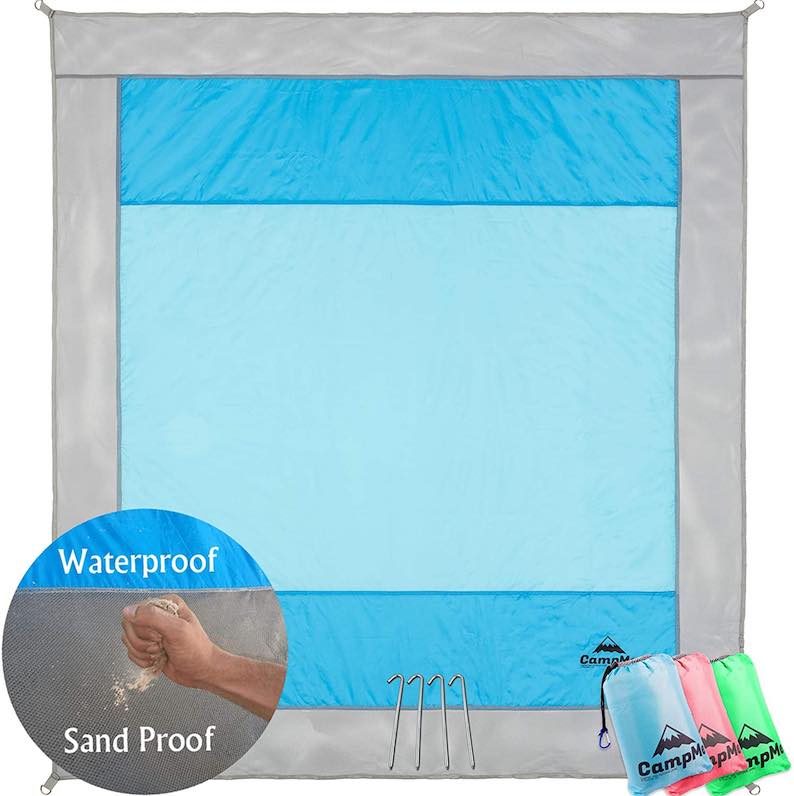 And if you're taking a lot of kids to the beach, you're going to need an extra large beach mat. Trust me. Even if the kids each have their own mat, they will end up on yours. So make it an extra large!

Dock & Bay Quick Dry Towel for Pilates – Lagoon Blue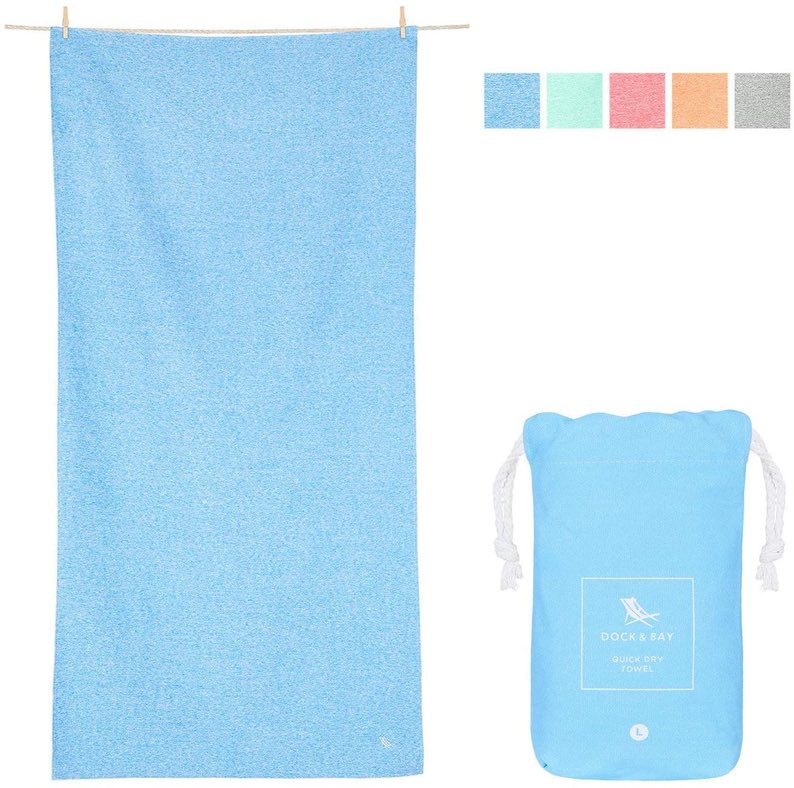 If you're the type who likes beaches that are off the beaten path, then you know you need to hike that unbeaten path to get to that beach. And on the return hike, a quick-drying towel is a wonderful thing… And actually, now that I think about it, even on that beaten path sometimes the journey to where your car is parked can be lengthy enough that, again, a quick-drying towel makes for a wonderful thing.

Bumkins Disney Finding Dory Waterproof Wet Bag
Waterproof bags are really, really helpful for those beach trips — whether we're talking for soaked towels or sweaty shirts — and adding a bit of Dory to the mix makes it fun.

3 Size Towels at the Price of 1 – Super Pack – Fast Quick Dry
I'm a big fan of things that can be compacted for easy transport. And I love how this set has packed 3 different sizes of quick-dry towels into one compact solution.

4 Packs Cooling Towel (40″x 12″), Ice Towel,Microfiber Towel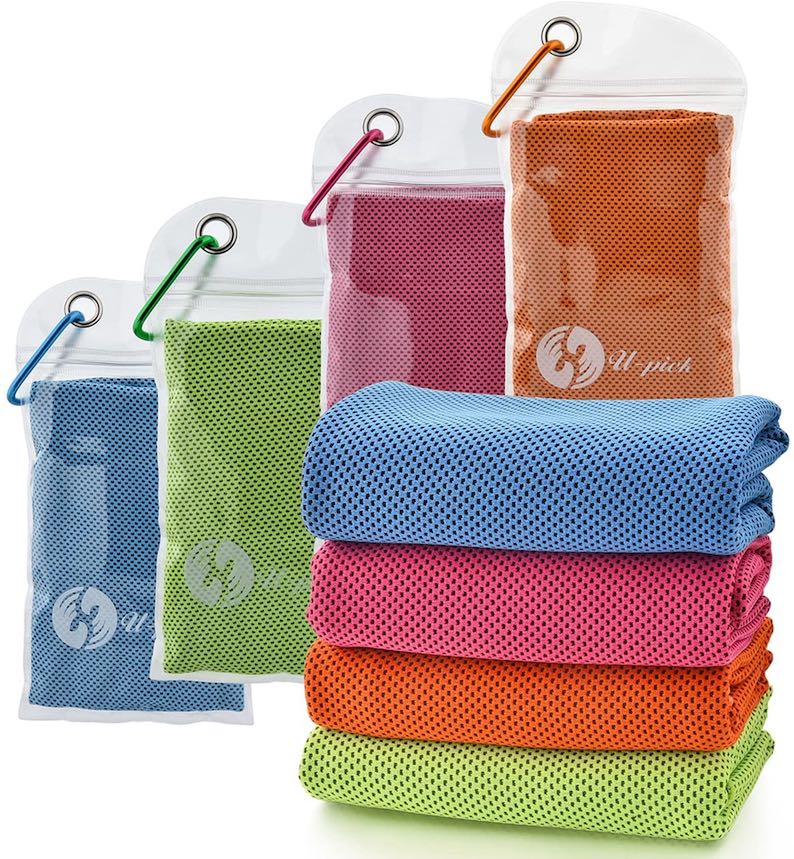 Not just a great material and not just 4 different cooling towels, but check out the colors on these things. Wow!

Beach Activewear
Thanks for checking out my list of beach activewear. If you liked it, please share on your social. Thanks!
Written by Renee