Beach Theme Face Mask ~ beach fashion face masks for kids & adults
Designers of all types have risen to the challenges of the times in lots of unique and creative ways by making the simple face mask much more stylish.
And of course since this is Seashell Madness, I took an interest in beach-themed masks (lookin' stylish with the beach aesthetic!)
Let's check out 99 great designs with a beach theme.
KIDS FACE MASKS
Obviously, kids' masks have a few unique requirements. And not just the fact that they need to be sized correctly for little noggins. A kids' mask also needs to have an element of whimsey. They tend to be happier and more fun than the adult masks.
And the colors! You've got to envy the types of colors you'll find in a kids' mask. And especially with a beach theme, you can find a whole lot of whimsey and a whole lot of fun!

Kids' Shark and Anchor Face Mask
See all of our Beach Fashion Pages:
Beach Jewelry Designers • Women's Beachwear • Girls' Beachwear • Men's Beachwear • Boys' Beachwear • Beach Activewear • Beach-Themed Face Masks • Beach Wedding Dresses • Mermaid Clothing • Sea Glass Jewelry • The Beach Aesthetic •

Pink Flamingos Fun Kids' Face Mask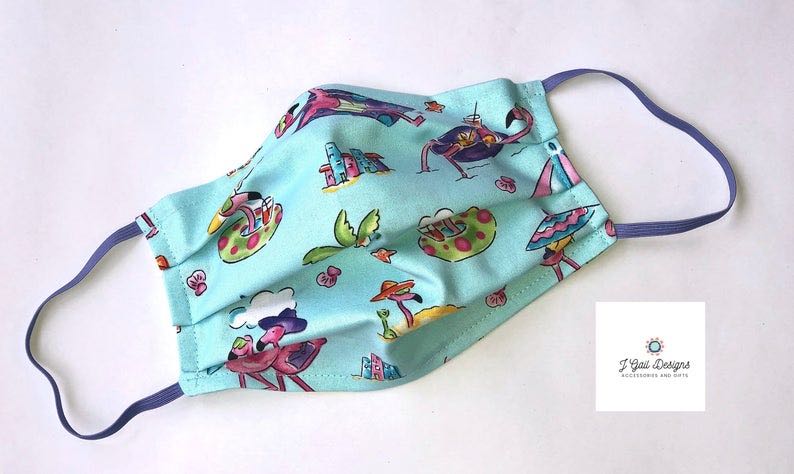 Whales & Turtles Kids' Tube Neck Face Mask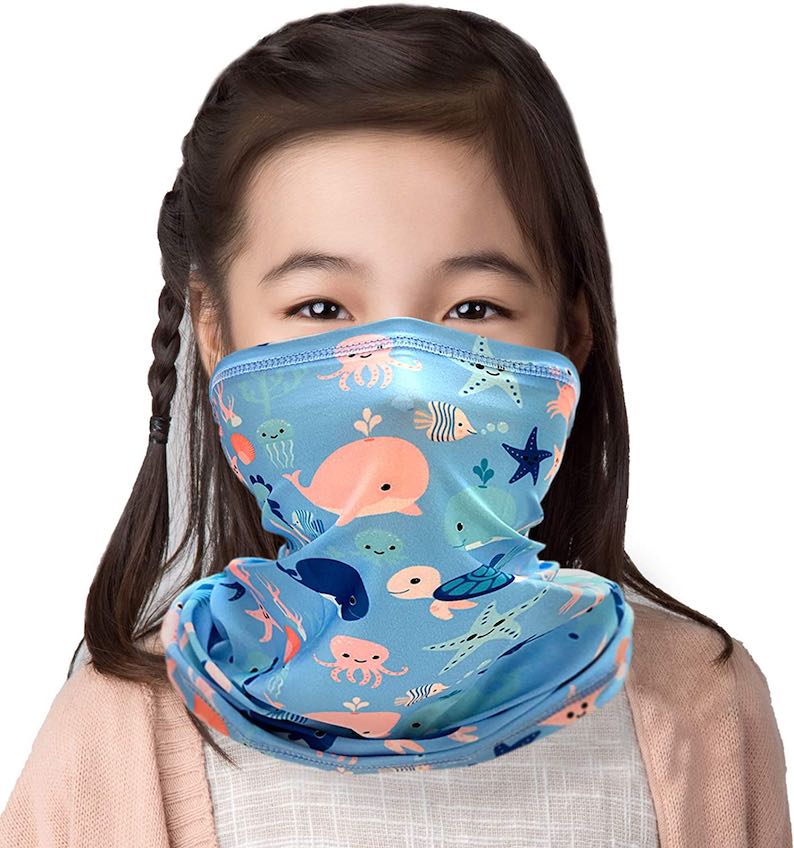 Pink Fishes & Octopi Kids' Neck Gaiter

Animal Print Cotton Kids' Face Masks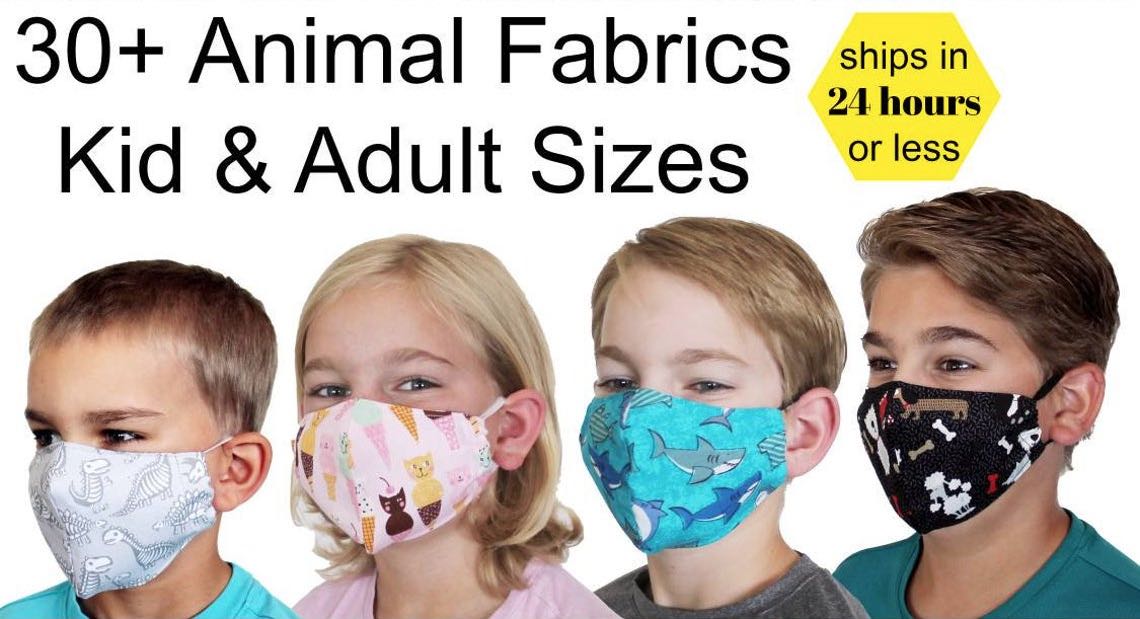 DOLPHINS & WHALES FACE MASKS
Dolphins have to qualify as one of the coolest forms of life on the planet. Not only are they pretty darned smart (Albert Einstein called them earth's smartest creatures) they also have the good sense to spend their days floating around in the ocean! And although the fact that they always appear to be smiling is not really a smile, but rather the shape of their mouths, they do seem to take the time to enjoy themselves out on the ocean. So why not channel that dolphin endergy with a dolphin mask?

Killer Whale Pod Face Mask

Dolphins & Turtles Aquarium Face Mask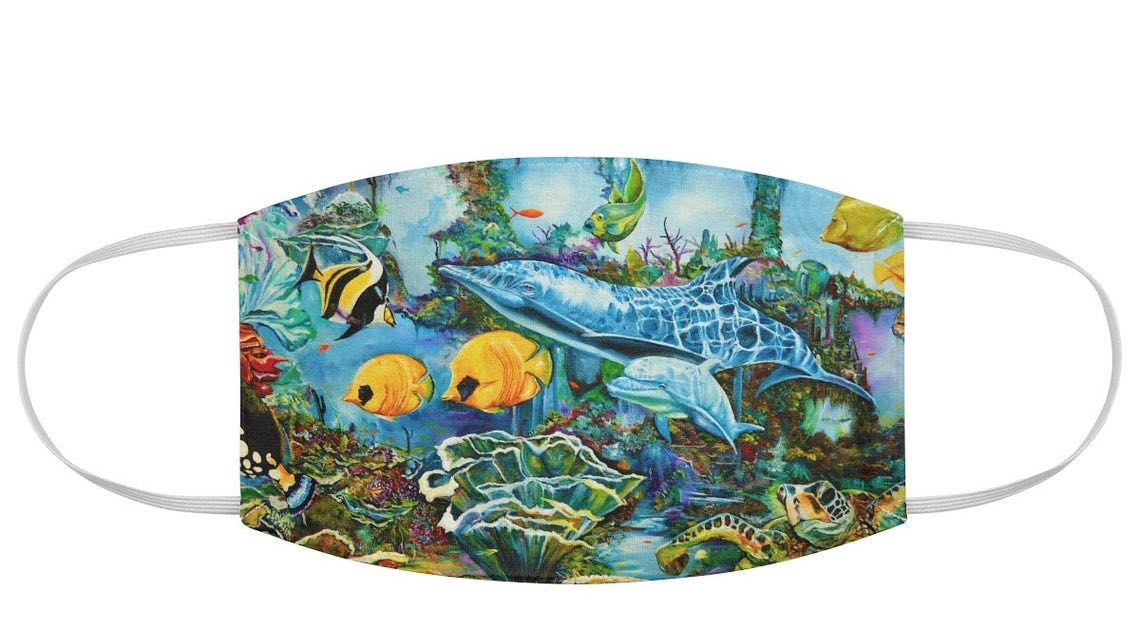 SEA TURTLES FACE MASKS
All I know is that if you put up a video featuring people swimming with sea turtles in Kauai, that video will take off like a rocket! There is something special about these gentle creatures — so awkward and bulky on land, but so sublimely graceful underwater — that brings out an inner sense of serenity in most who encounter them. So a sea turtle face mask seems like a good way to bring a bit of that serenity out into the world during these not-so-serene times.

Sea Turtles Neck Gaiter

Sea Turtle Neck Gaiter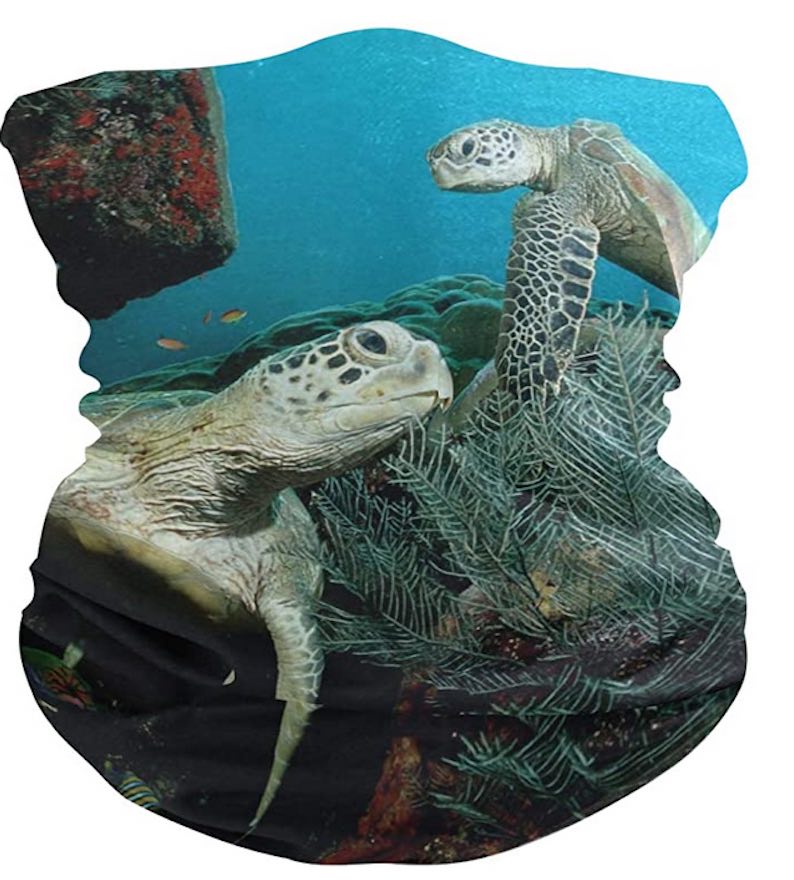 Sea Turtle Face Mask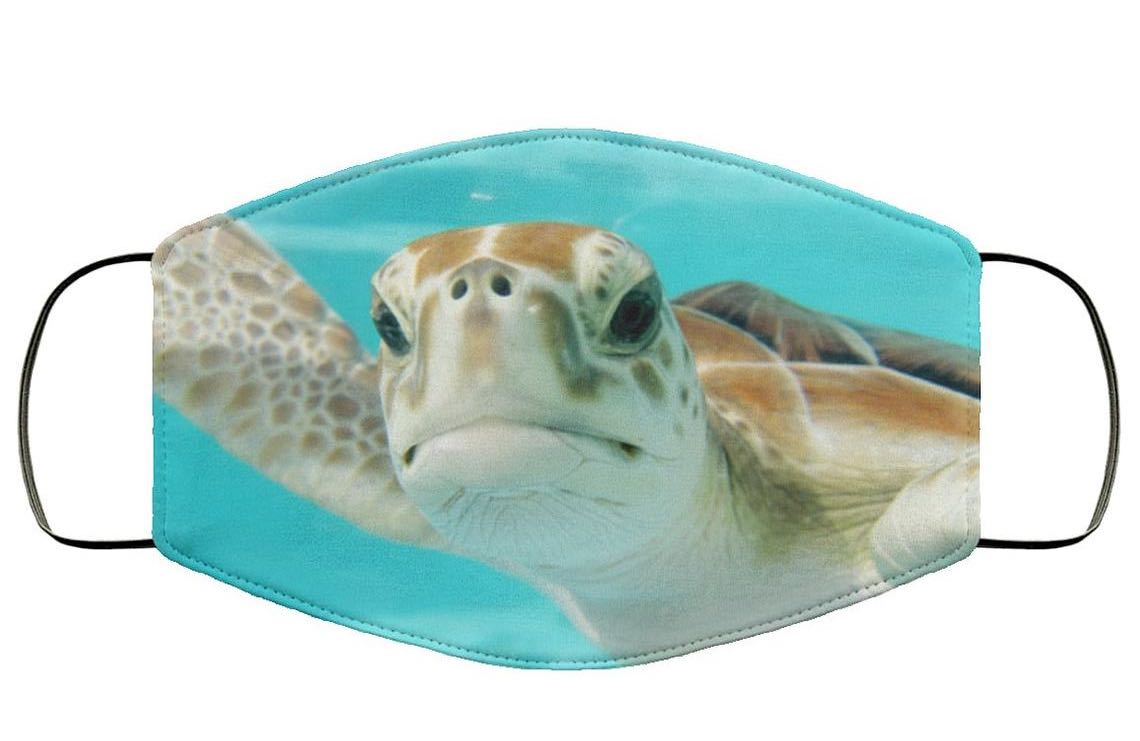 Sea Turtles in Tropical Reef Face Mask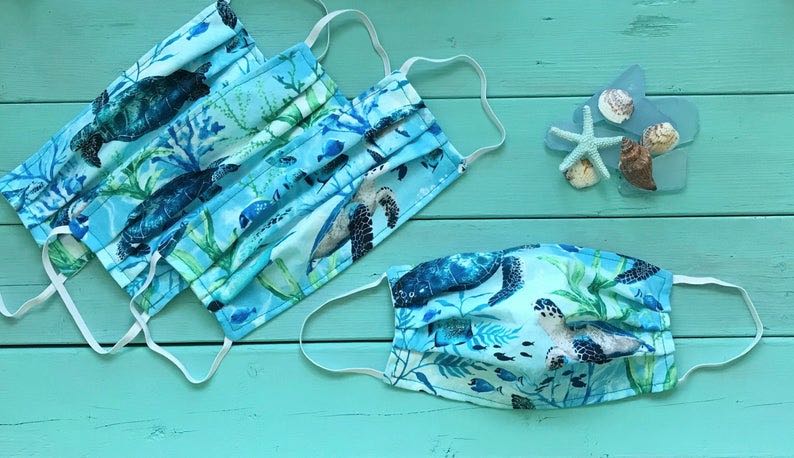 Aquatic Teal Sea Turtle Face Mask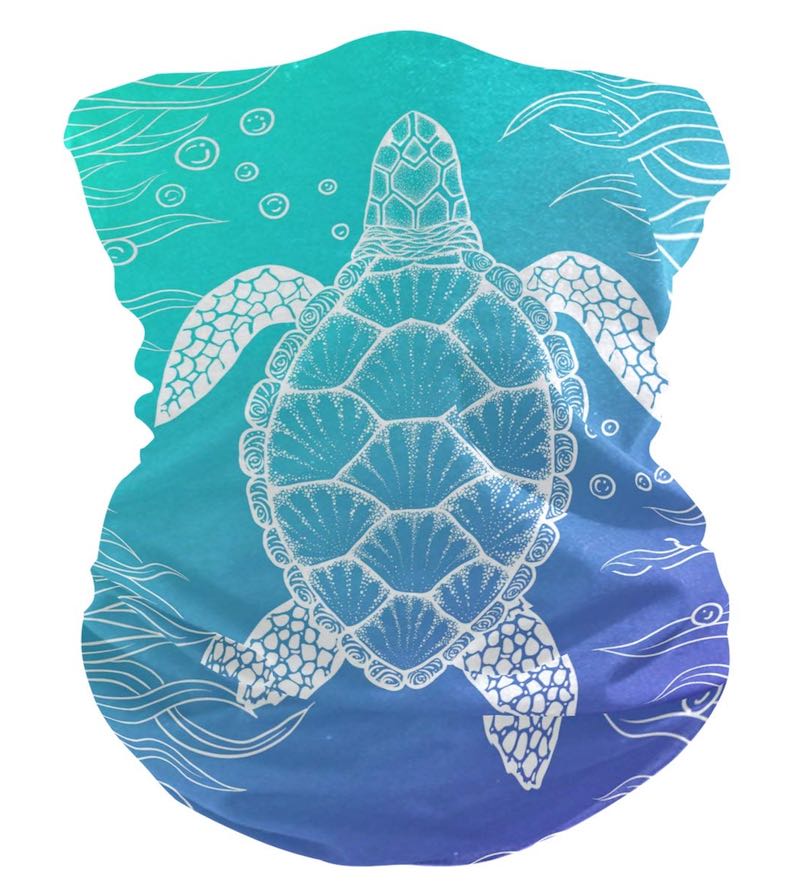 Mosaic Sea Turtle Neck Gaiter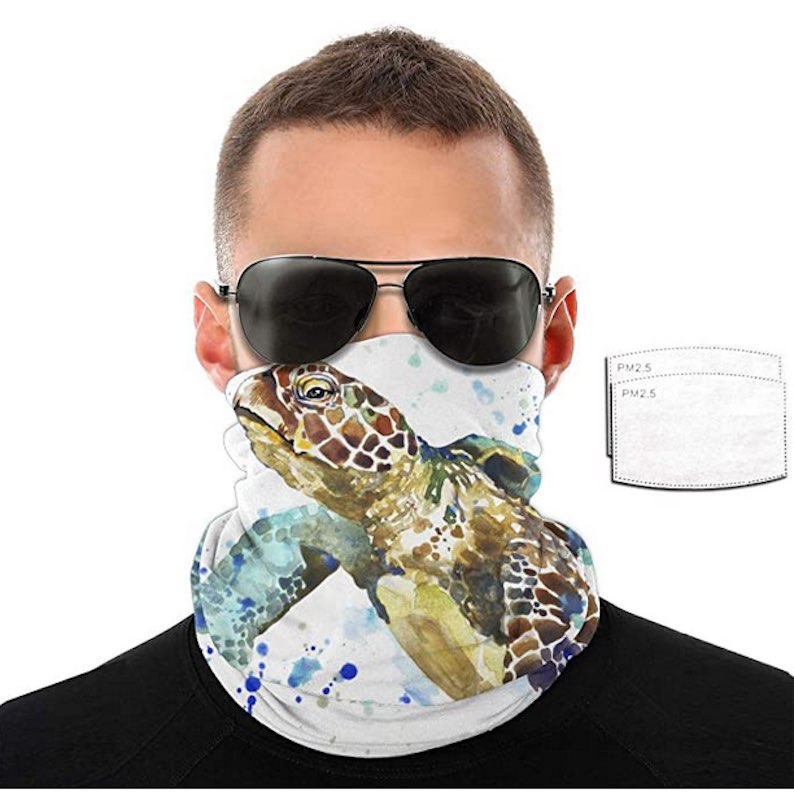 Heart-shaped Tortoise Face Mask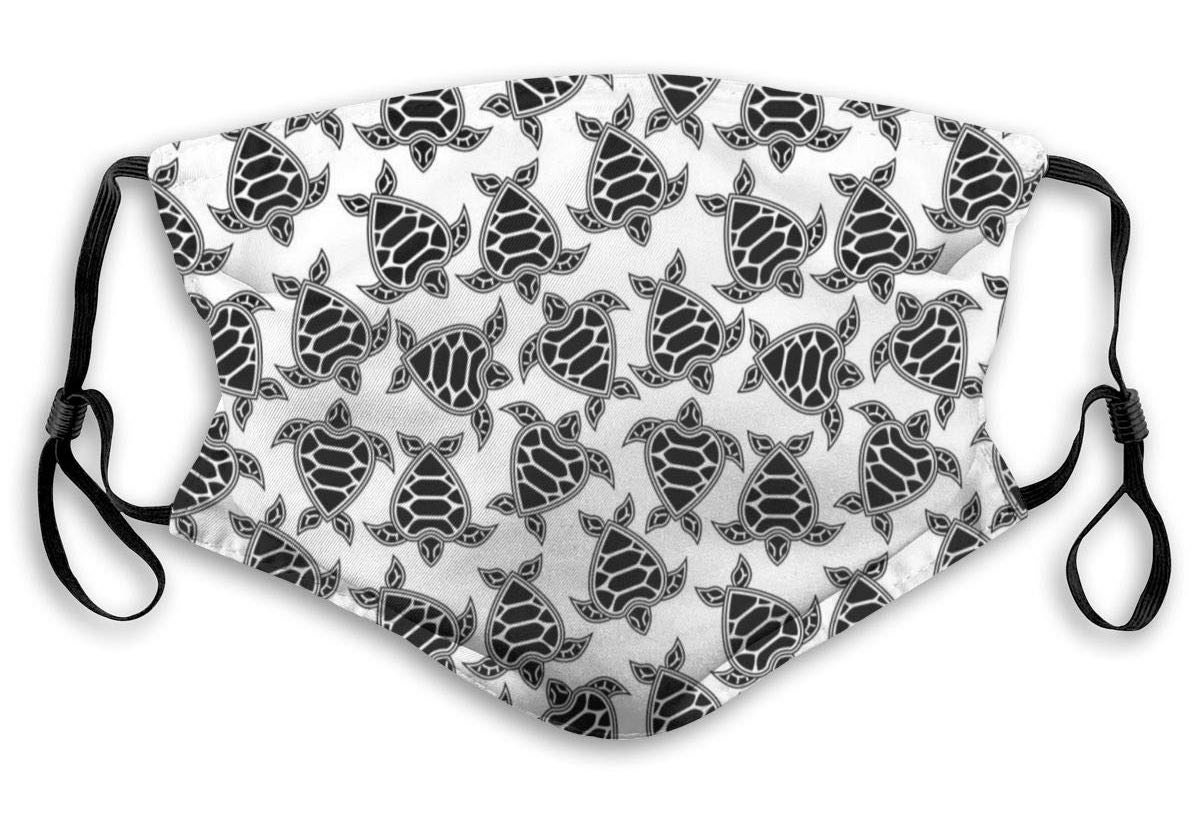 Ocean Blue Tribal Honu Face Mask

Ombre Sea Turtle and Seashell Face Mask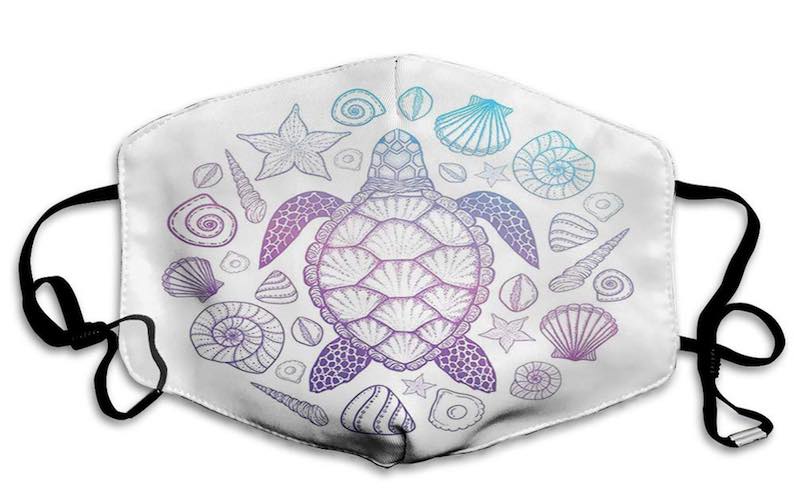 Neon Blue Sea Turtles Neck Gaiter
OCTOPUS FACE MASKS
I suppose that we're fascinated by octopi for the obvious and simple reason that they have 4 times as many limbs as most of us. It makes them seem almost like superheroes! Or super villains, I suppose. Either way, the image of the octopus brings about a feeling of power far beyond what most of us have. And those eight legs on a mask should give us confidence to face what we've gotta face.

Octopus & Wooden Planks Face Mask

Vengeful Kraken Face Mask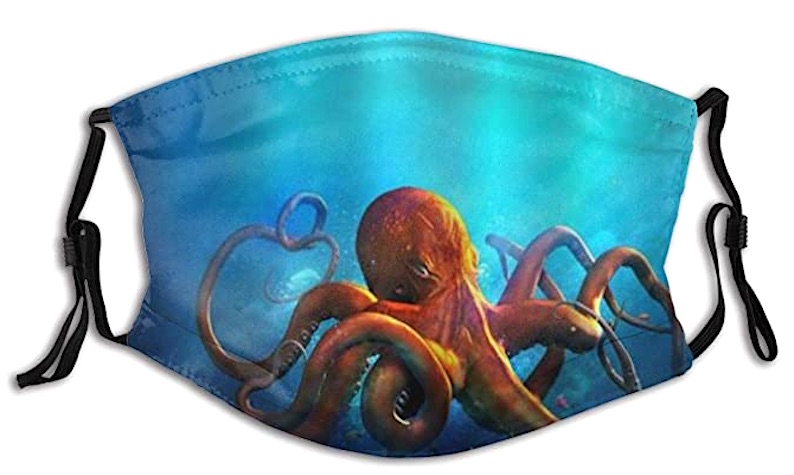 WAVES FACE MASKS
I love to just sit and look at the waves. And I suppose that I'm not saying anything that's particularly unique about me. Most people like to sit and watch the waves. It's one of those things that fascinates humans. Hypnotizes us. Lulls us into a meditative state. So maybe wearing a face mask with ocean waves could help you lull those around you into a meditative state. Worth a shot anyway.

Hawaiian Waves Face Mask

Paisley Waves Face Mask

Get Stoked Torquoise Wave Face Mask
BEACHES FACE MASKS
Take the beach with you every time you are outside and amongst people. Even with a good social distance between you and others, these beach themed patterns will bring a sense of that beach vibe to others as you pass them on the street.

Palm Trees Tropical Beach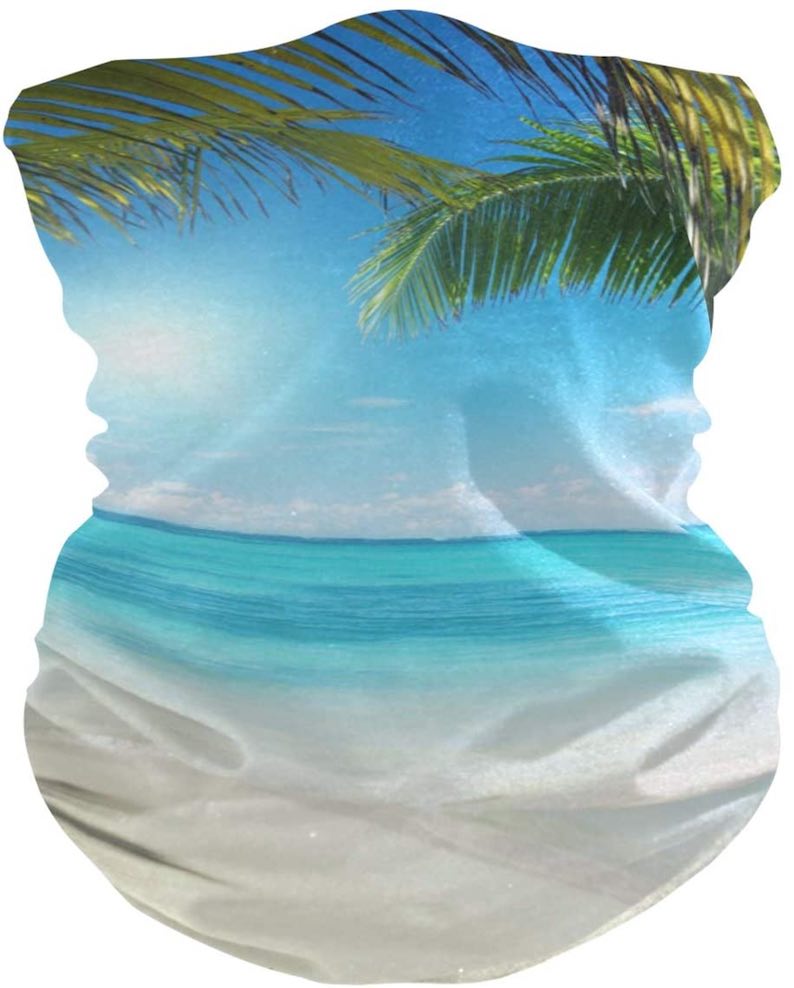 Neon Beach Face Mask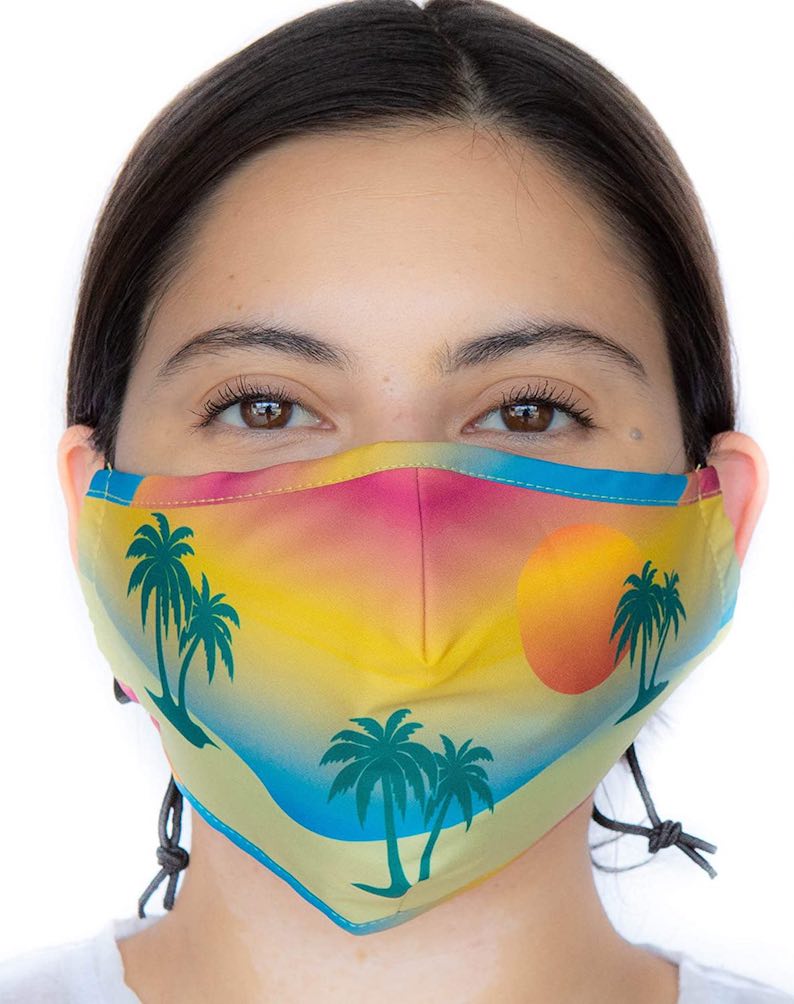 Sailboats on the Horizon Face Mask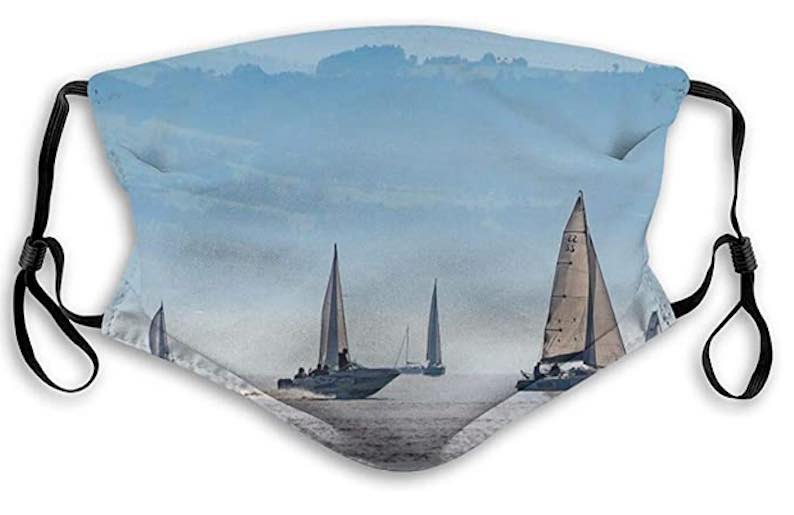 Violet Sunset on a Sandy Beach Face Mask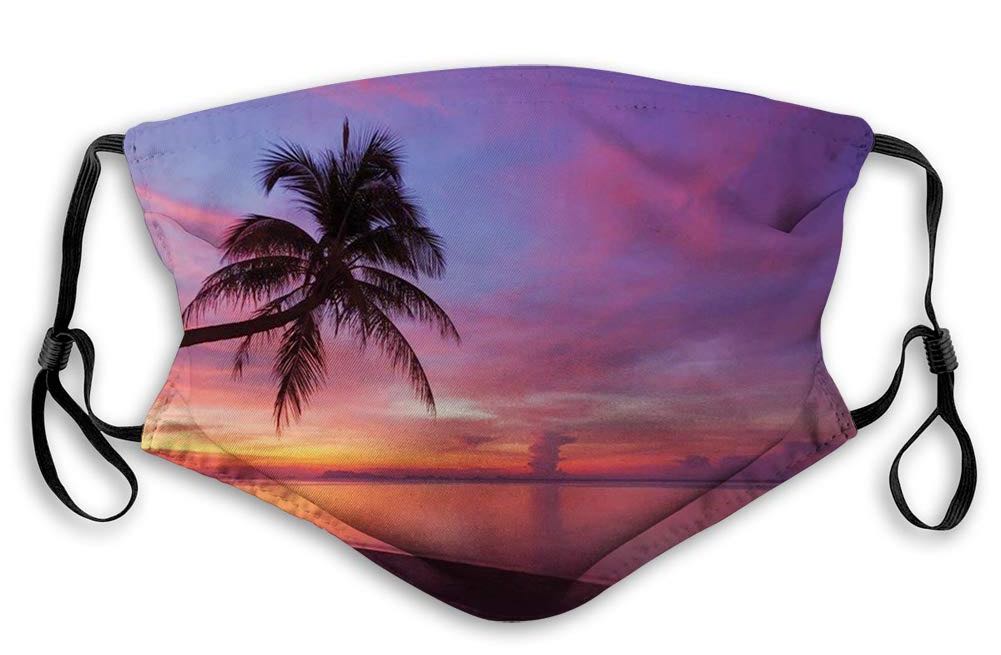 "Better at the Beach" Face Mask

North Holland Sunset & Blue Sky Face Mask

Cute Waves & Shells Face Mask


Tropical Beach Neck Gaiter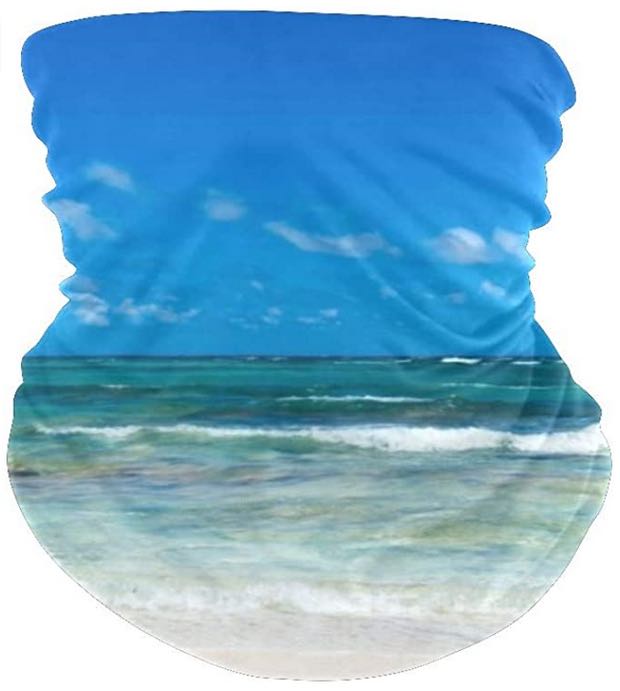 Cartoon Beach Neck Gaiter<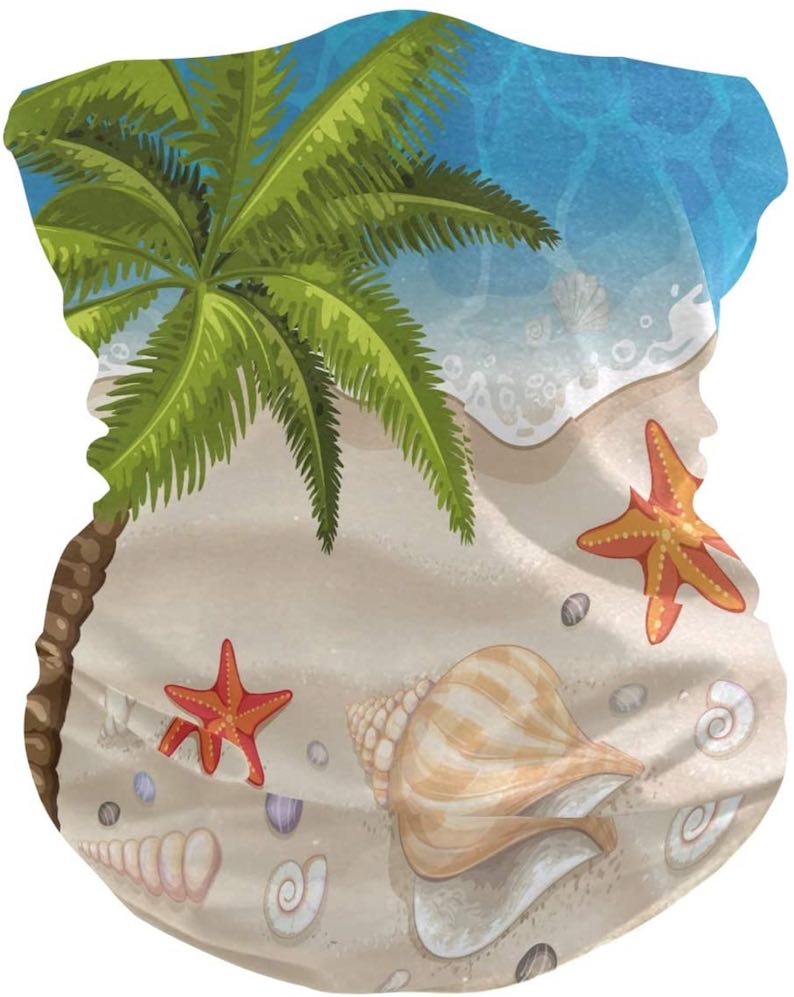 Coconut Palm Tree Beach Neck Gaiter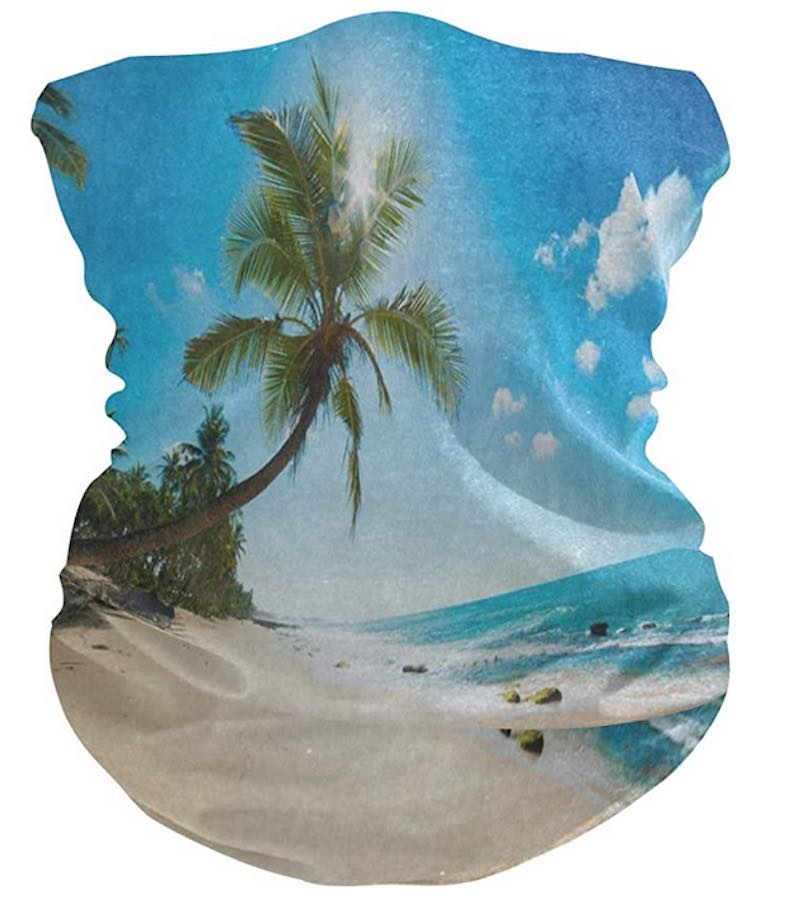 Beach Lounge Chairs Under Tropical Skies Face Mask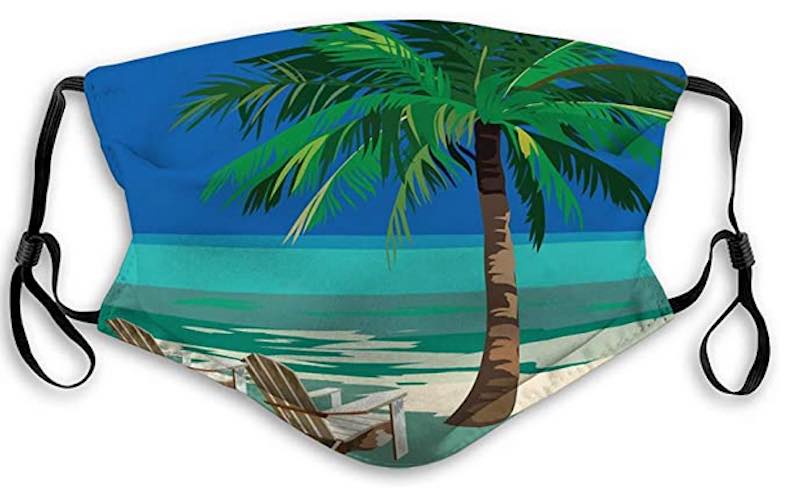 Tropical Carribean Sea Shore Face Mask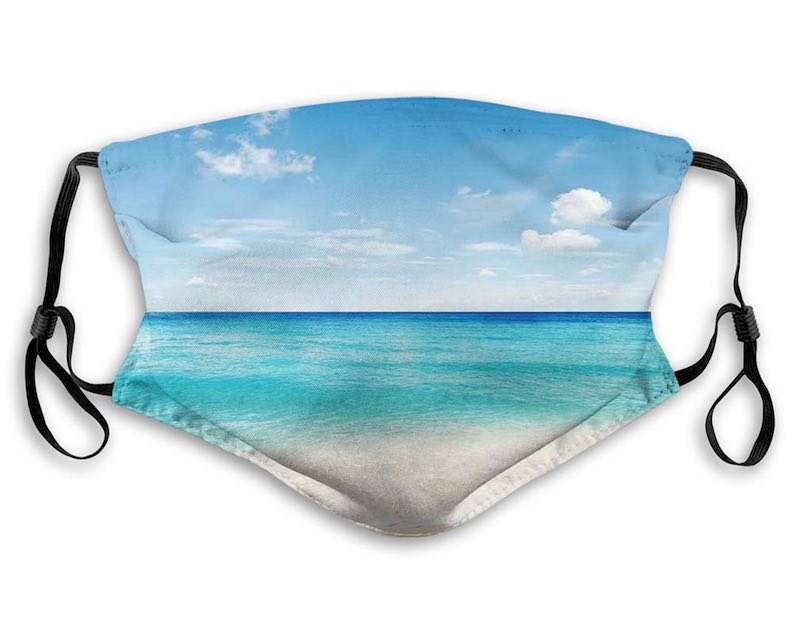 Tropical Island With The Palm Trees Face Mask
STARFISH & SEAHORSE FACE MASKS
I know that starfish aren't fish and seahorses aren't horses, but they are some pretty beautiful sea creatures. And they do seem naturally to go together. And I found some awesome patterns of each of these cute little swimmers — perfect to adorn the front of your mask.

Seashells In Sandy Beach Face Mask

Starfish in the Surf Face Mask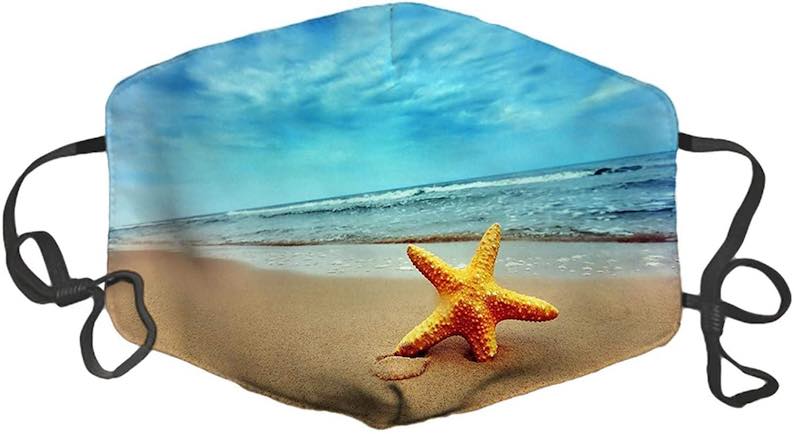 Summer Ocean Blue Face Mask
MERMAID FACE MASKS
Mermaids. I mean, who doesn't like mermaids, am I right? Search any site devoted to art or arts and crafts and one of the most popular subjects is the mermaid (I know because I've done a lot of these searches). I suppose that there's just something magical about these mythical creatures (they are mythical, right?) conjured up by lonely sailors who imagined that chubby manatees were actually beautiful women who could glide through the water using mighty tails. Which, of course, is a mighty tale. And here's a little of that magic brought into the world of face masks.

Golden-Haired Mermaid Face Mask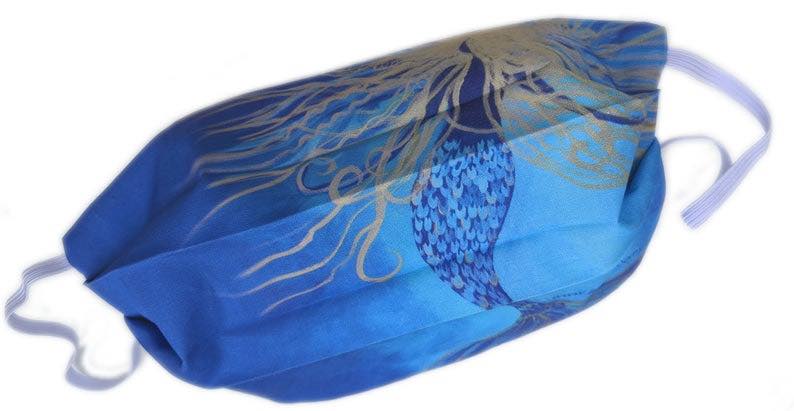 African-American Mermaid Face Mask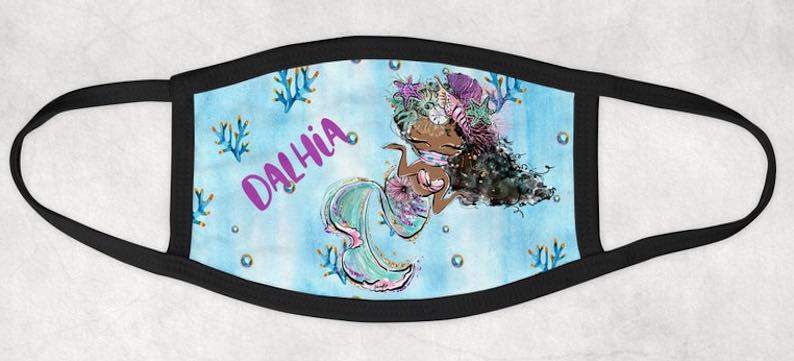 Purple Mermaid Against Scales Backdrop Face Mask

Colorful Mermaids Face Mask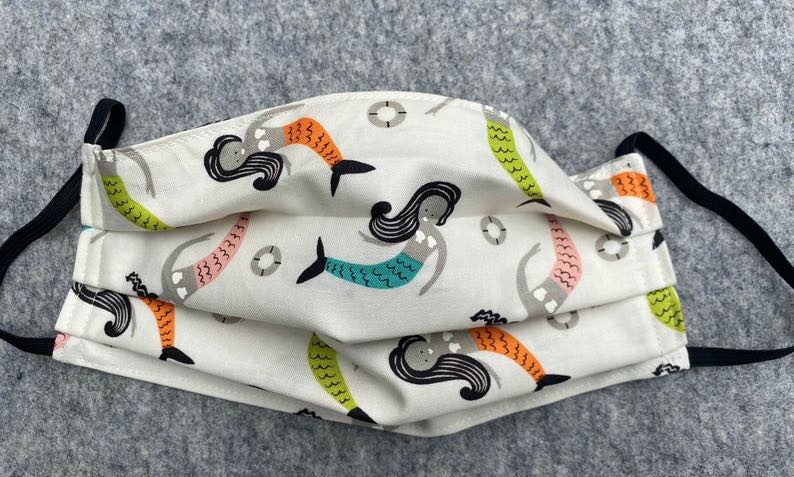 Rhinestone Mermaid Face Mask

Cute Mermaids & Pirates Face Mask

Cat Mermaids in Kauai Style Face Mask
SEA CREATURES FACE MASKS
There are a whole lot of creatures in the sea. And each of them deserves a mask, I think.

Bright Sea Creatures Face Mask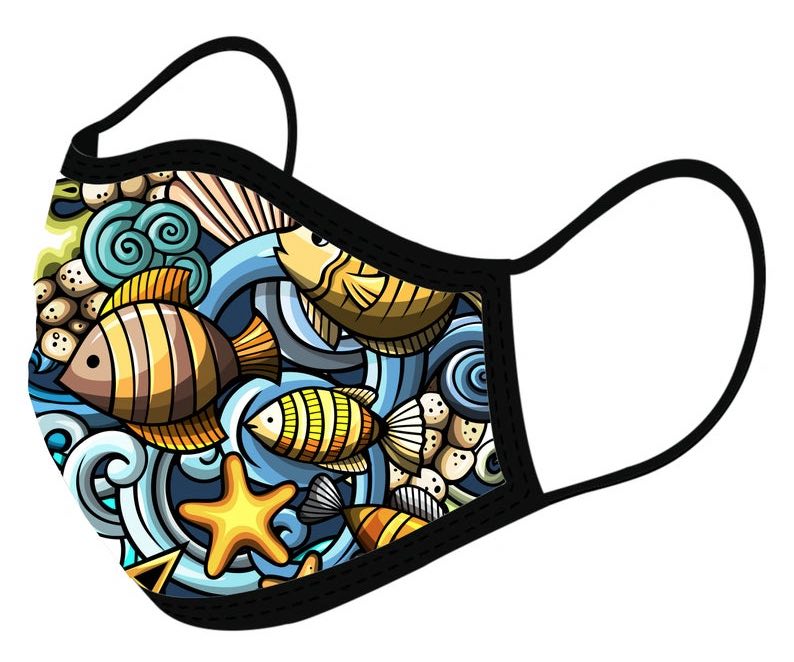 Orange Shrimp Face Mask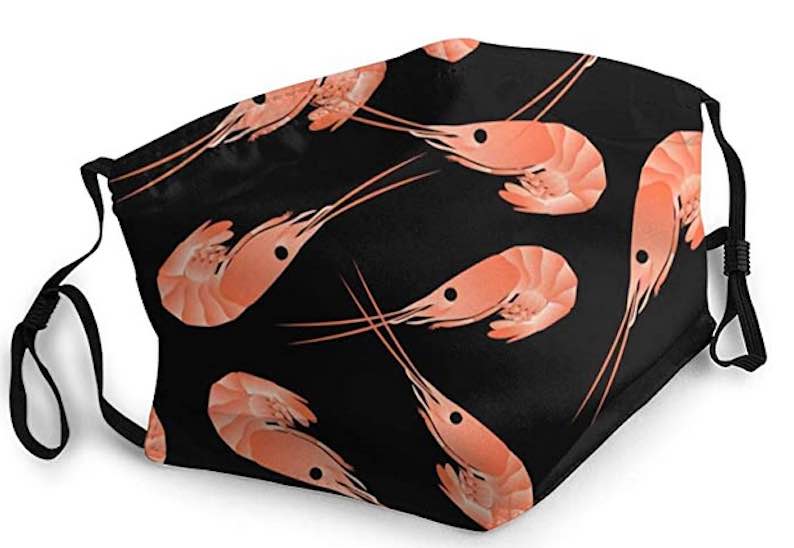 Cute Sea Otters Face Mask
SHARKS!!!
And here we are… SHARKS!!! If you want your mask to make you the center of attention — the center of all attention — get yourself a shark mask. Also a fantastic aid to social distancing, as not many people would dare to come closer than six feet to someone sporting a mask of one of the world's most vicious predators. So, yeah, get yours today!

Circling Sharks Neck Gaiter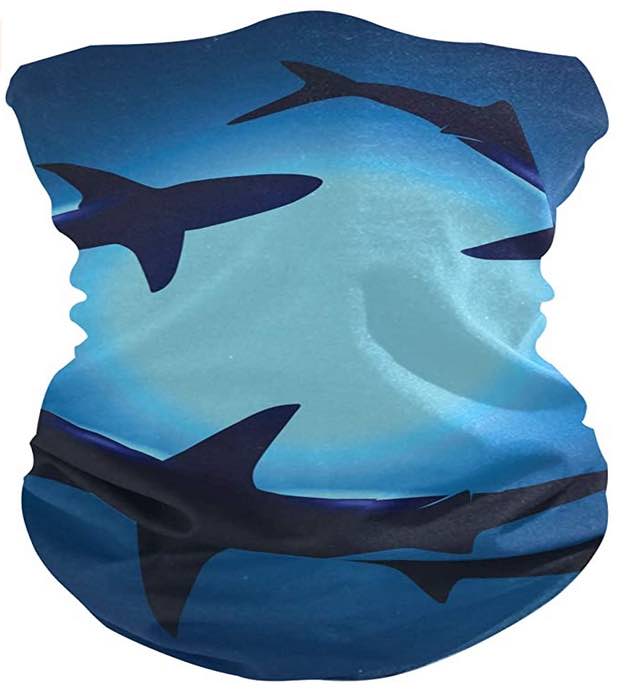 Sea Shark Face Mask

Great White Shark Face Mask

Shark Face Neck Gaiter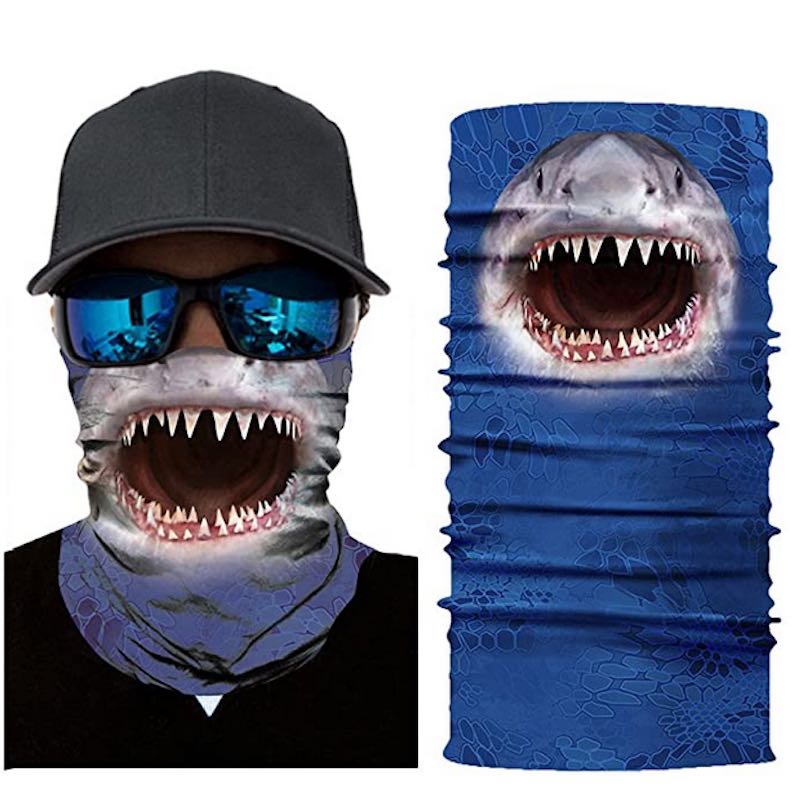 Beach-Themed Face Masks
Thanks for checking out this post on beach-themed face masks. If you like it, please share on your social. Thanks!