Hawaiian Christmas ~ where Santa does the hula
Where could we find a beachier Beach Christmas than in Hawaii? Aloha, Santa!
Assuming that Santa gets a little break after the incredible stress of world-wide present delivery in a night, we can assume that his vacation spot of choice would be one of the Hawaiian Islands. Or maybe all of the Hawaiin Islands.
Either way, here's a collection of really cool merch that bring up thoughts of Christmas in Hawaii.

"Mele Kalikimaka" Palm Tree Shirt T-Shirt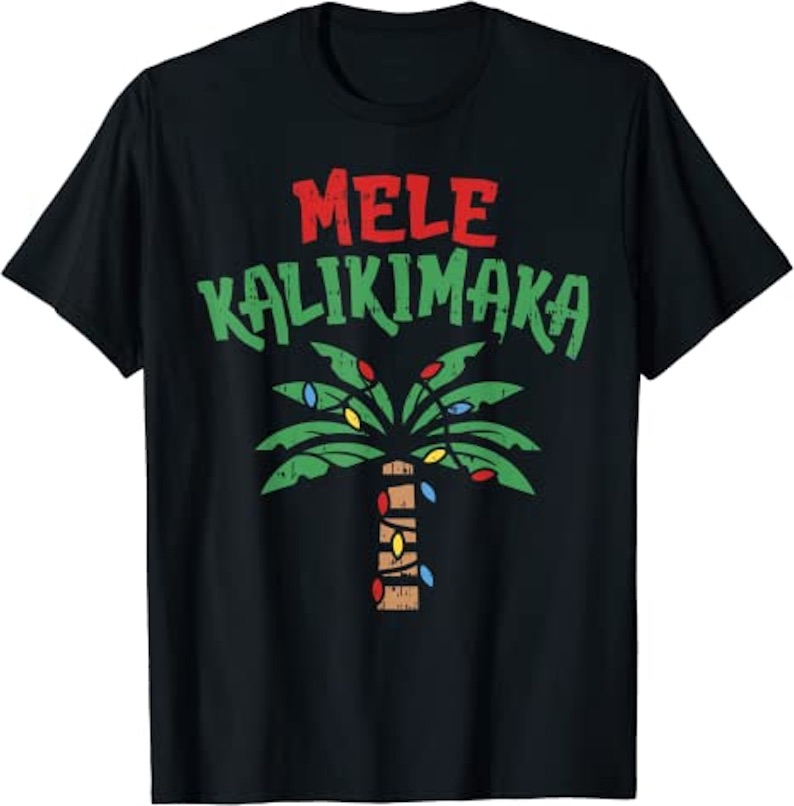 "Mele Kalikimaka" Banner with Gold Glitter


"Mele Kalikimaka" Vinyl Decal

Tropical Christmas "Mele Kalikimaka" SVG Clip Art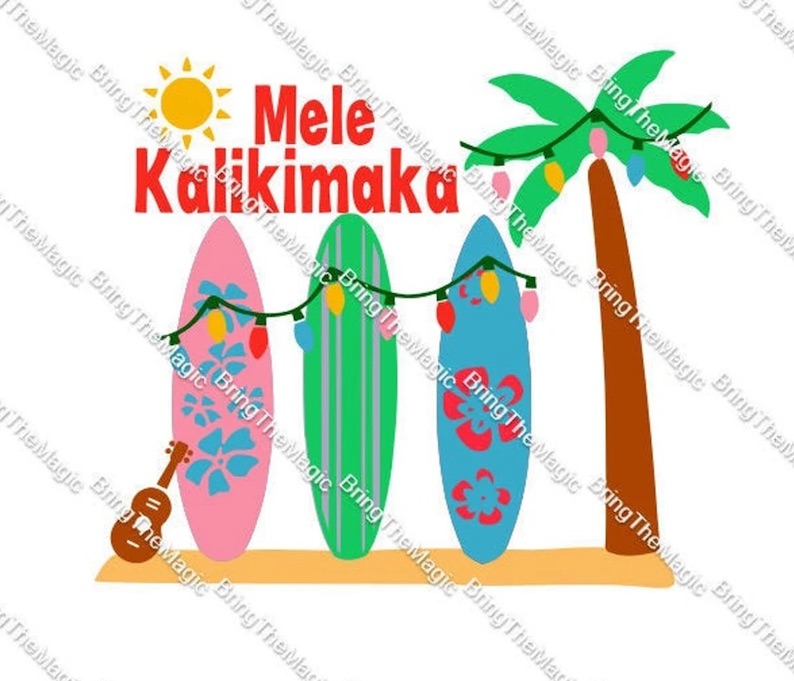 "Santa's Hale - Gone Surfin'" Print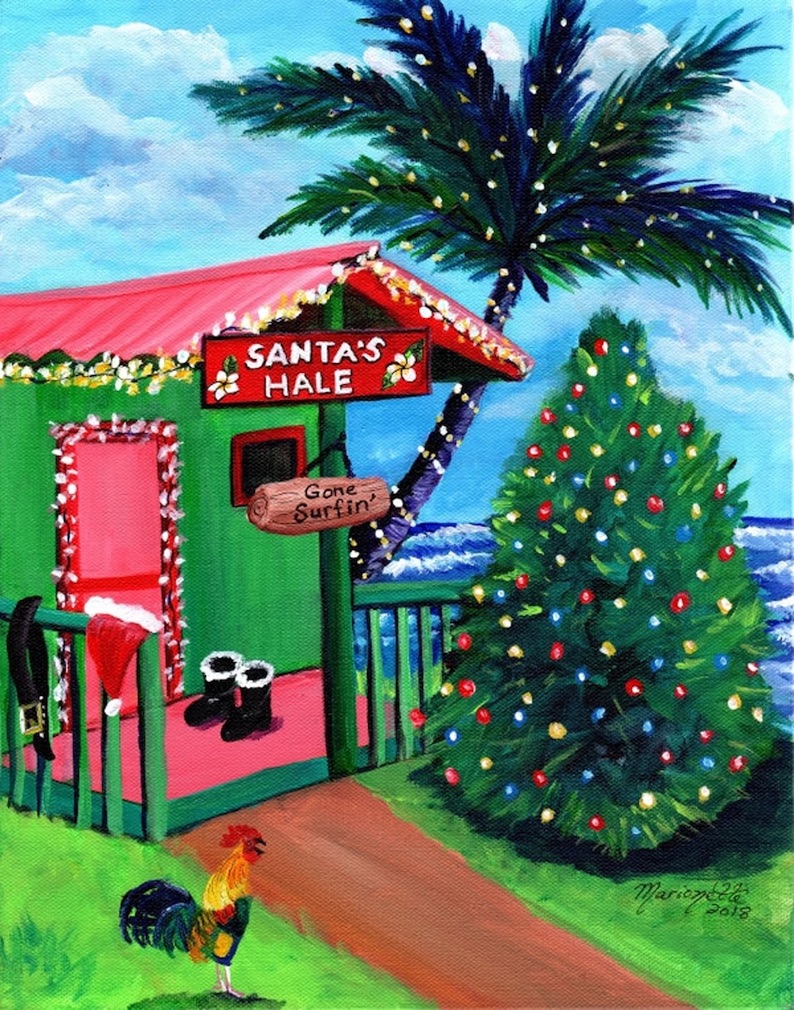 "Mele Kalikimaka" Beach Holiday Sticker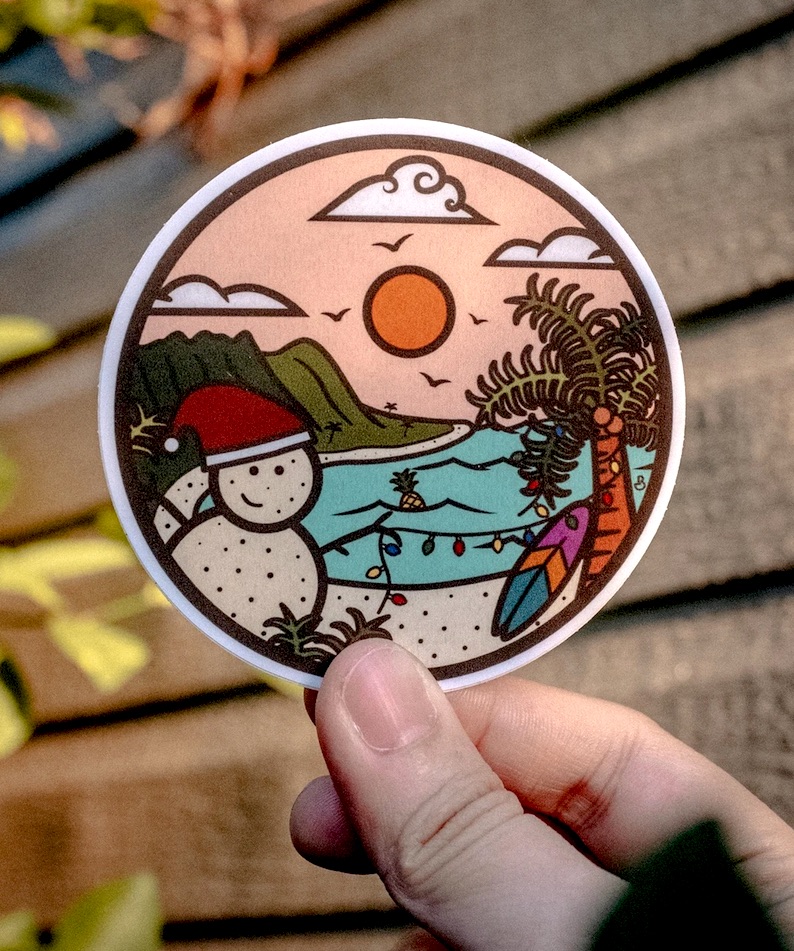 Tropical Christmas Clip Art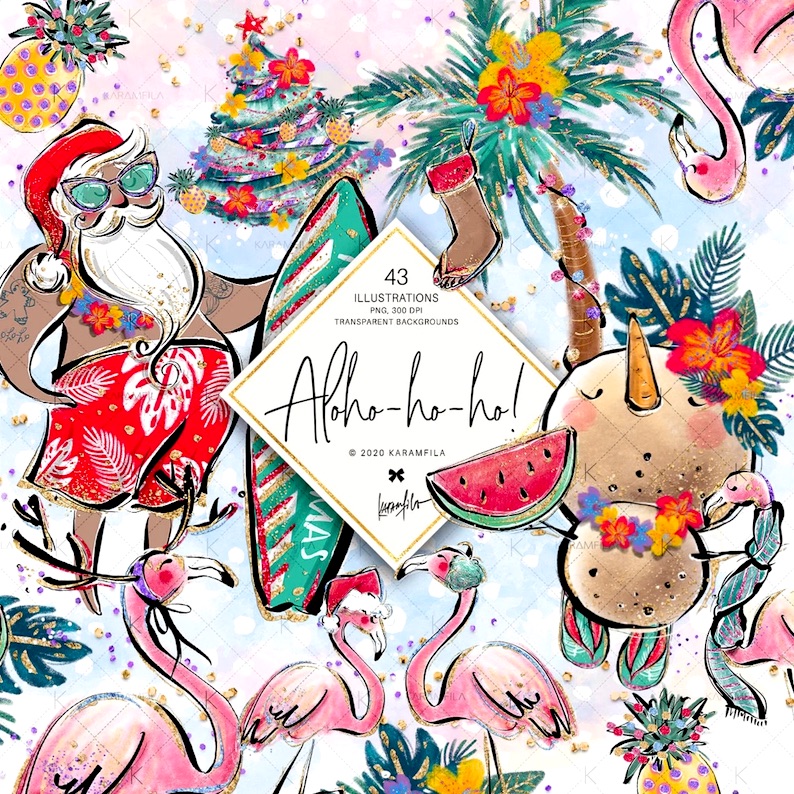 Retro "Mele Kalikimaka" Short Sleeve Shirt

"Mele Kalikimaka" Hawaii Christmas Retro T-Shirt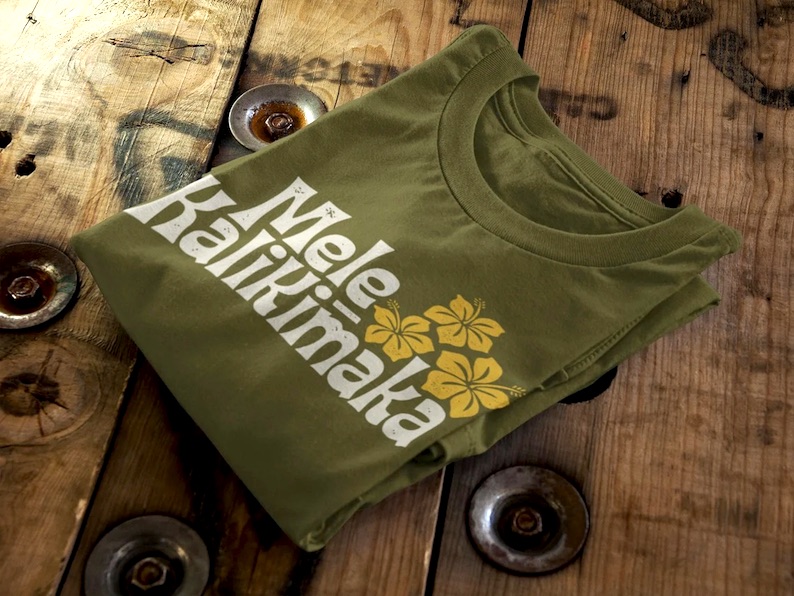 Beach Christmas T-Shirt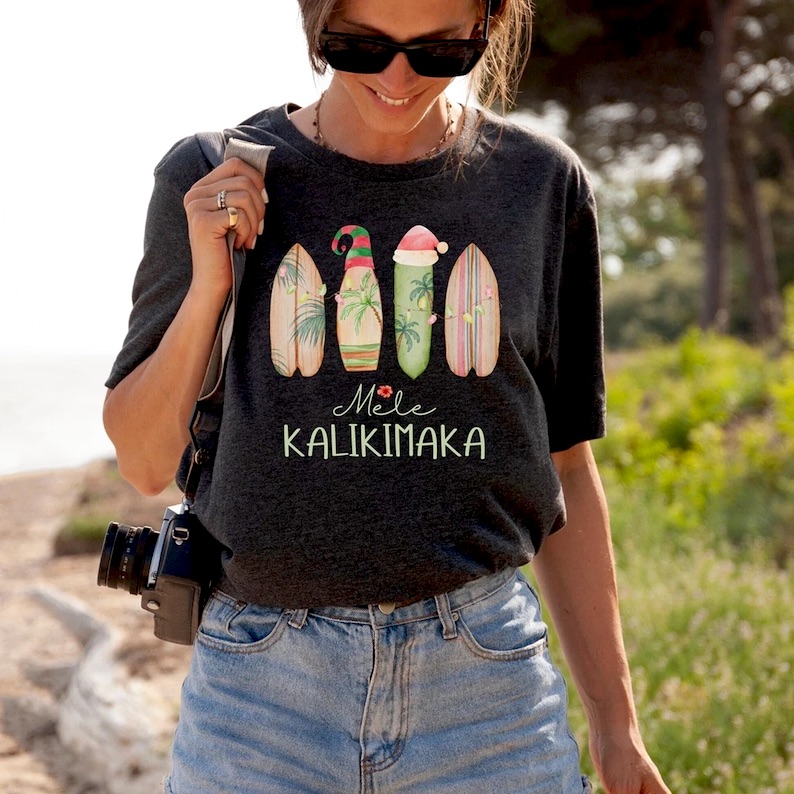 Print of Hawaiian Santa's Surf Shack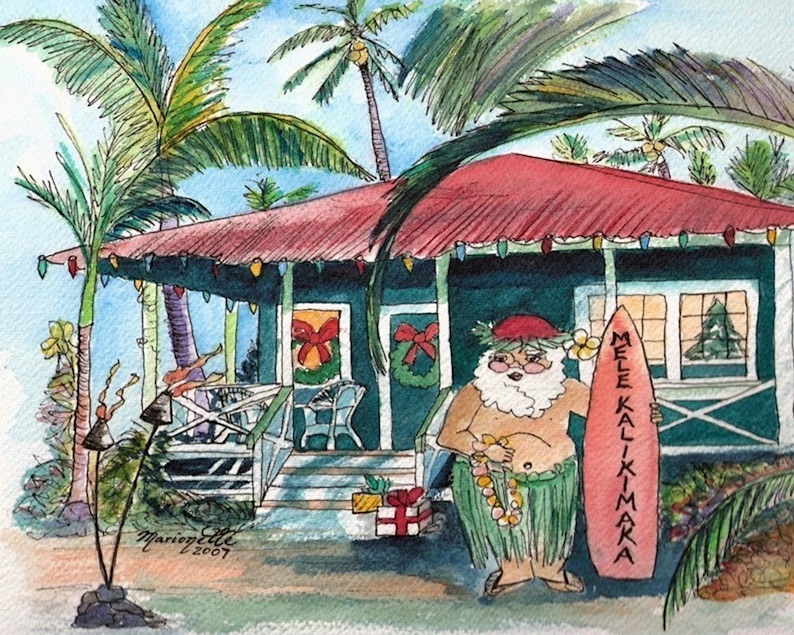 Classic Hawaiian Christmas Tree Skirt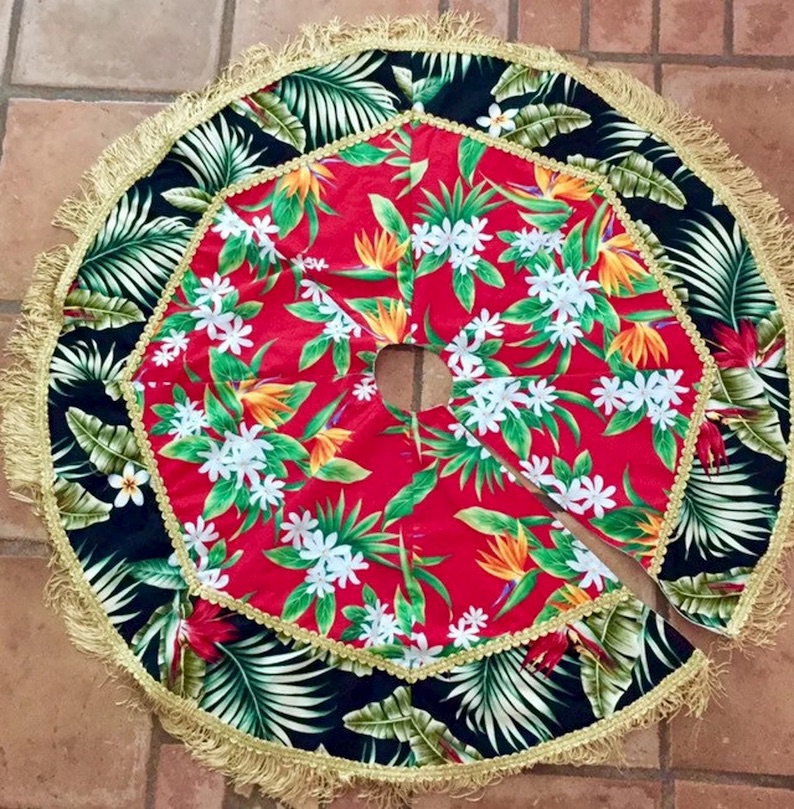 "Mele Kalikimaka" Christmas Ornament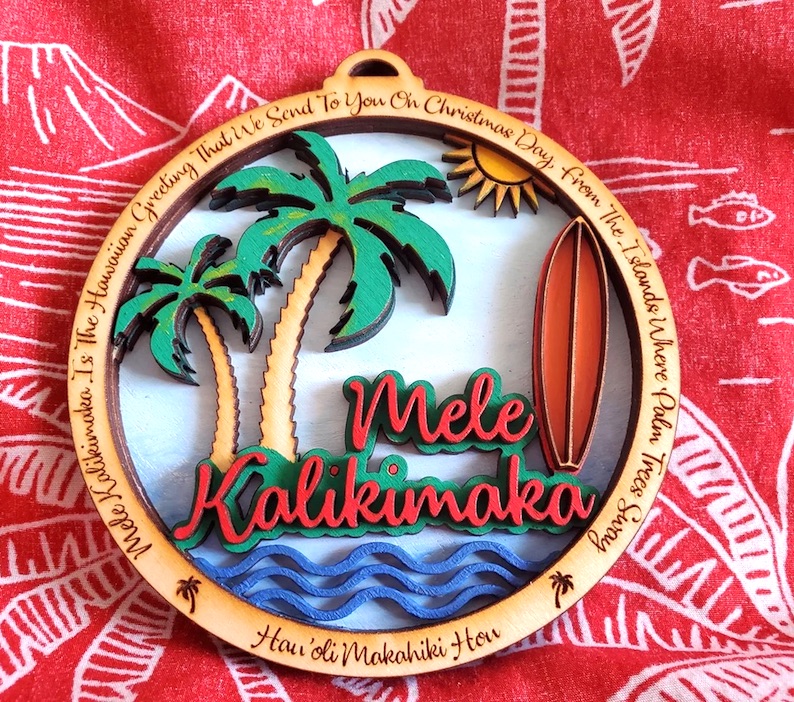 Handmade "Mele Kalikimaka" Mango Ornament

Hawaiian Palm Tree Doormat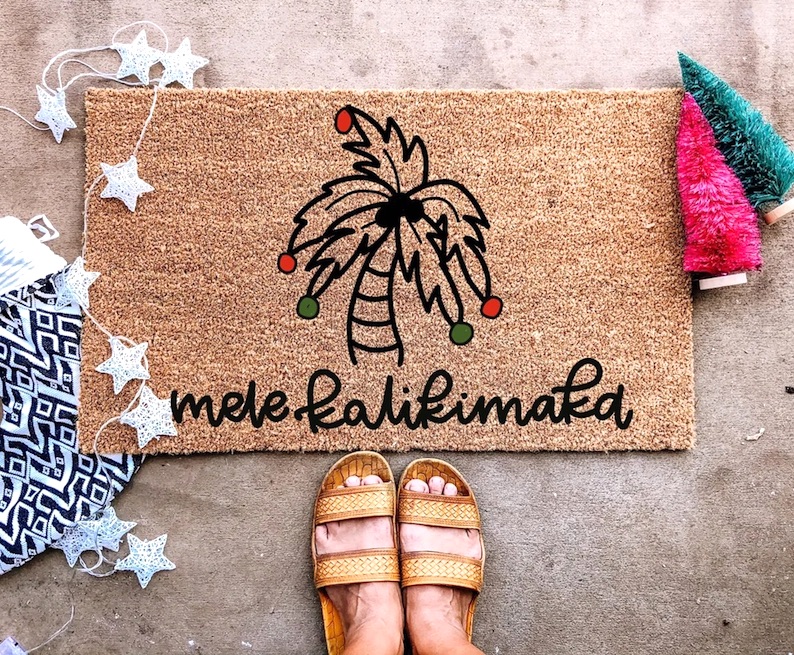 "Mele Kalikimaka" Holiday Greeting Card

"Mele Kalikimaka" Tea Towel

Hawaiian Christmas
Aloha and Mahalo for checking out our page on Hawaiin Christmas. Hope you found something good here and if you did, please give a thought to sharing this page with your friends on Social. Thanks!
Written by Renee