Beach Christmas Pillows ~ beach-inspired fluffiness for the holidays
Throw pillows may be small, but their impact on a room can be huge! Here are a few that can give you a huge coastal holiday boost.
Professional interior designers know the importance of the humble throw pillow. The right pillow can add exactly the right touch to a room.
And around Christmas time, the right pillow can give you that Beach Christmas vibe that you are seeking.

Hand-Painted Christmas Palm Tree Pillow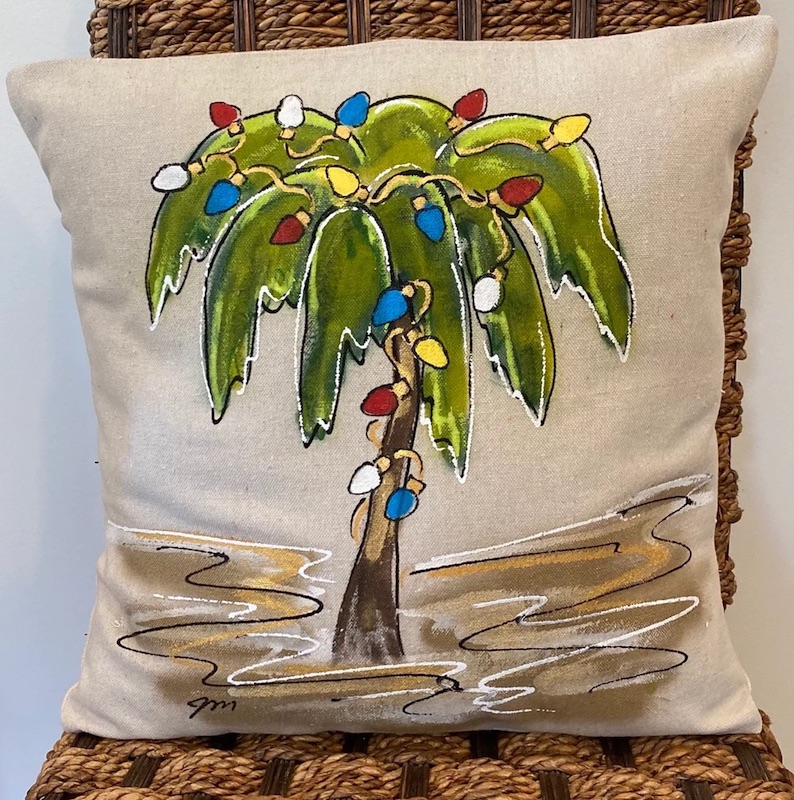 Christmas Flip Flops Lumbar Pillow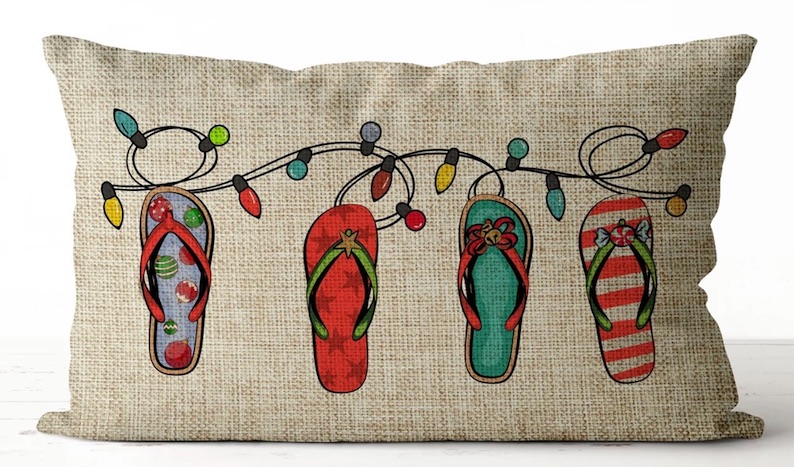 Outdoor "Santa Surfs" Pillow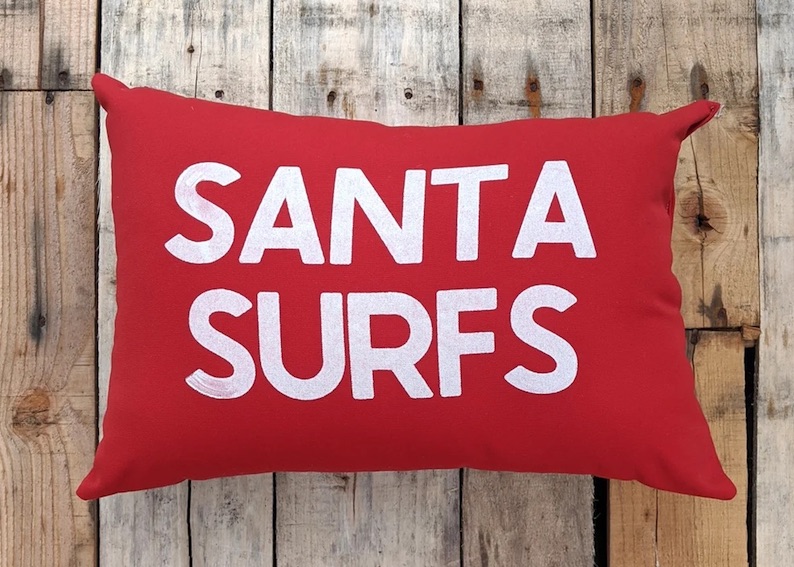 Dancing Beach Reindeer, Santa and Gingerbread Man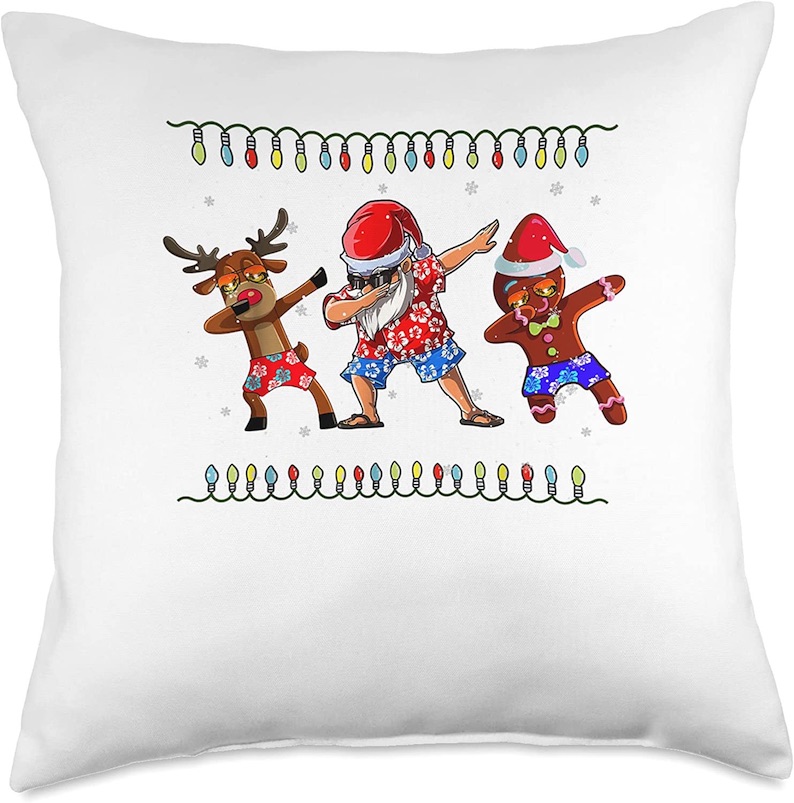 "Let It Snow Somewhere Else" Burlap Pillow Cover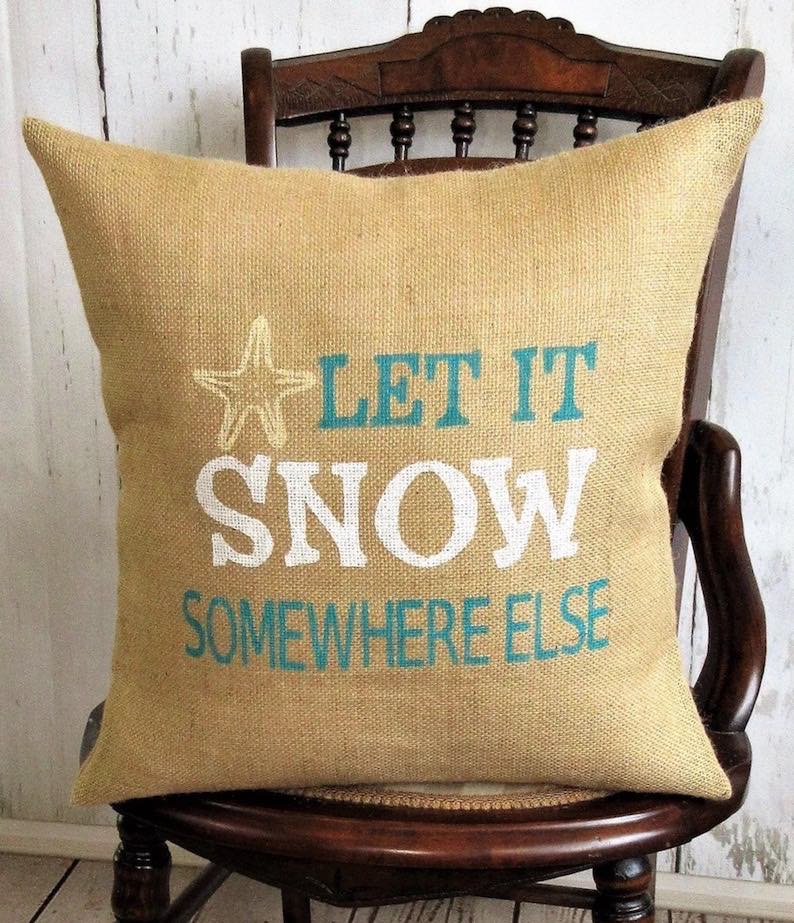 "Christmas is Better at Beach" Decor Throw Pillow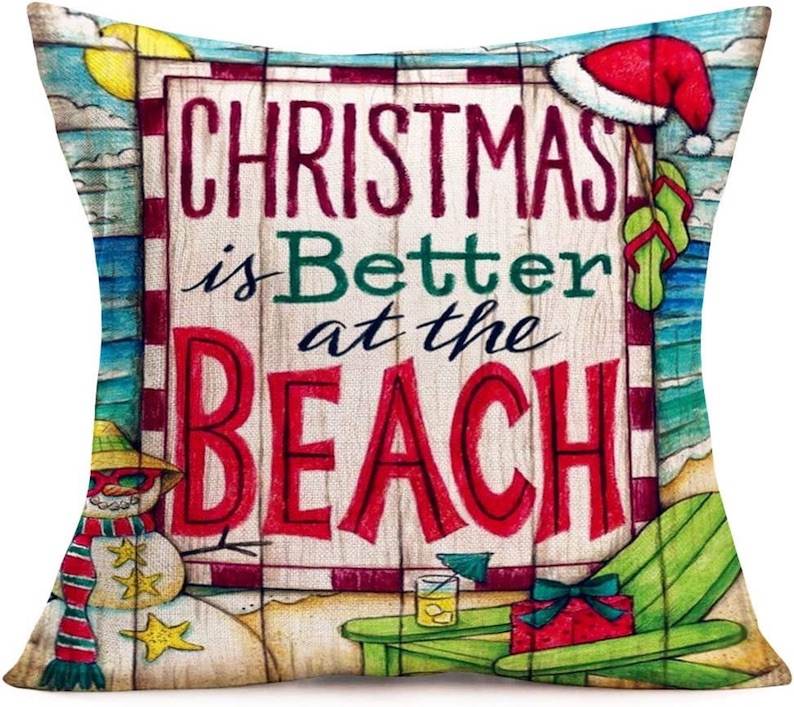 Sand Dollar Snowman Decorative Pillow Case

Snowman's Family on the Beach - Printed Pillowcase

"A Christmas Story" Throw Pillow Cover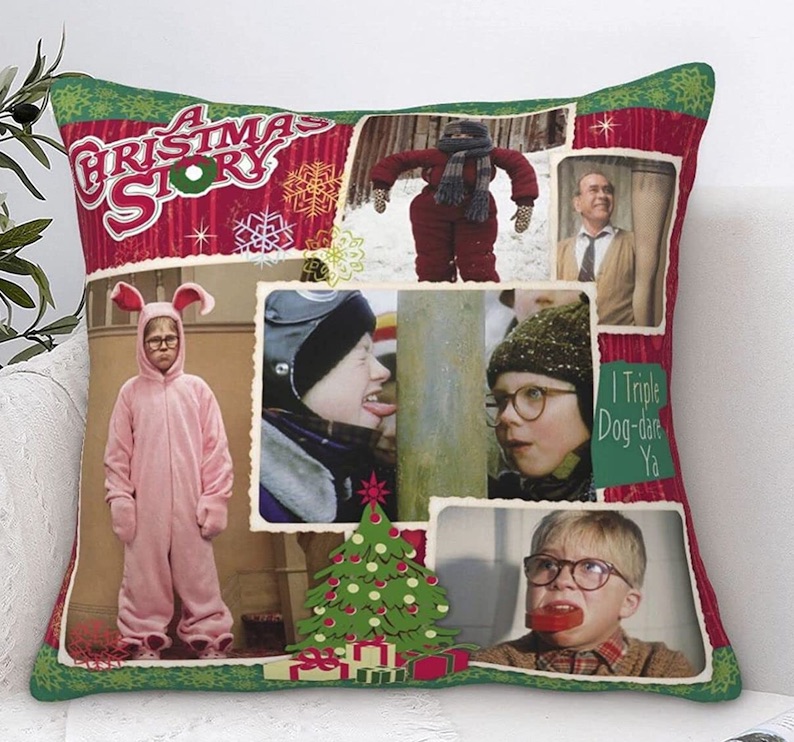 "Merry Christmas" Blue Ocean, Red Beach Chair Decorative Throw Pillow Covers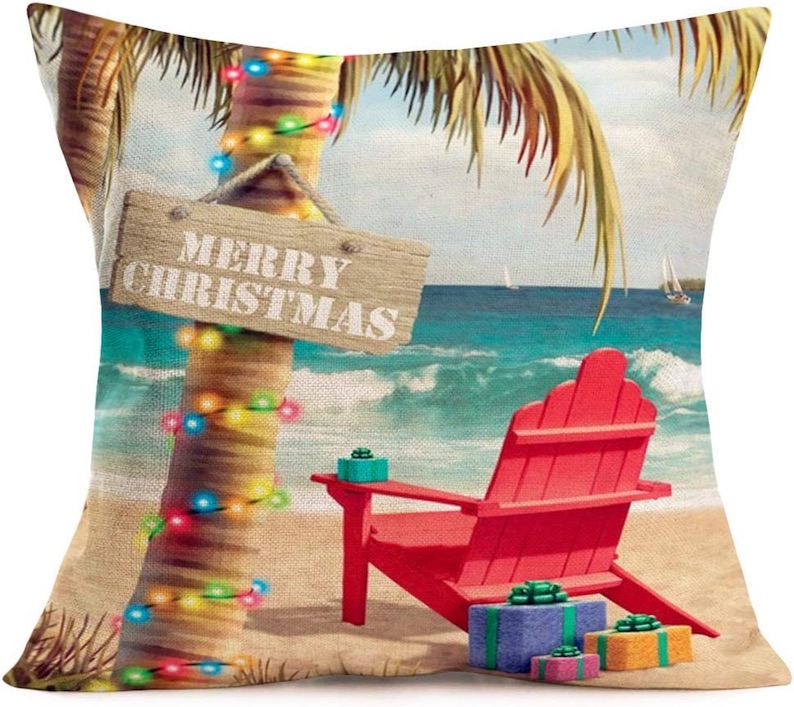 "Merry Christmas" and "Beachy Greetings" Decorative Pillow Covers

Christmas Starfish/Seashell/Conch Decorative Pillow Covers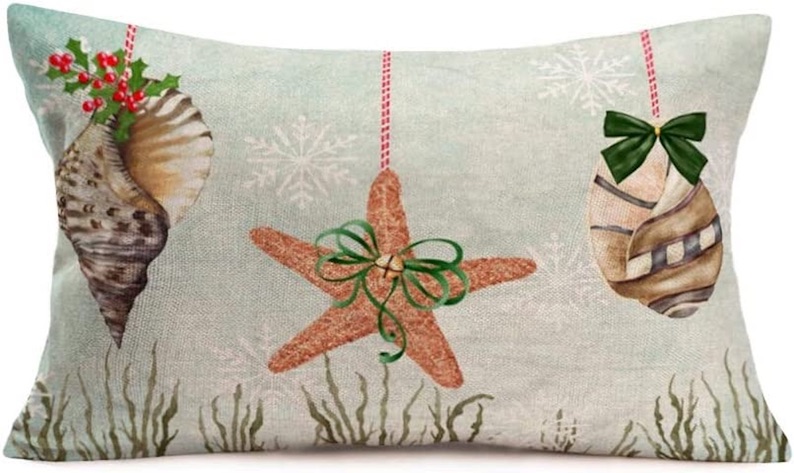 Beach Snowman "Have Yourself a Sandy Little Christmas" Square Throw Pillow Case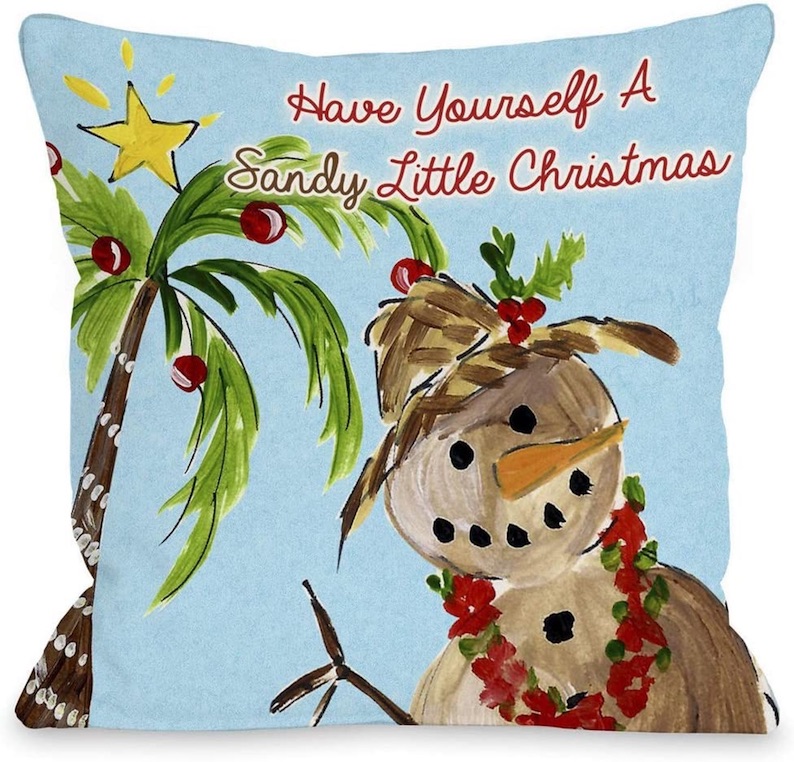 Reindeer Surfer Throw Pillow Cover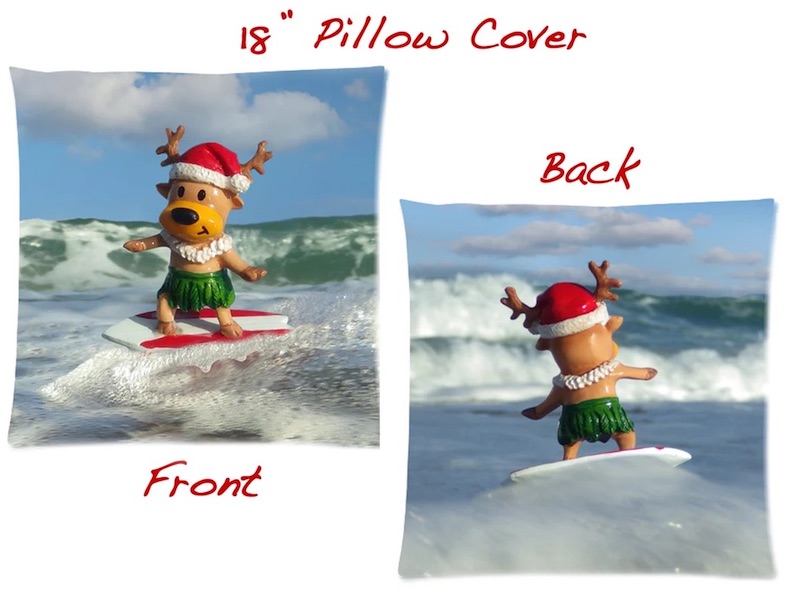 Seahorse Christmas - Coastal Christmas Pillow Cover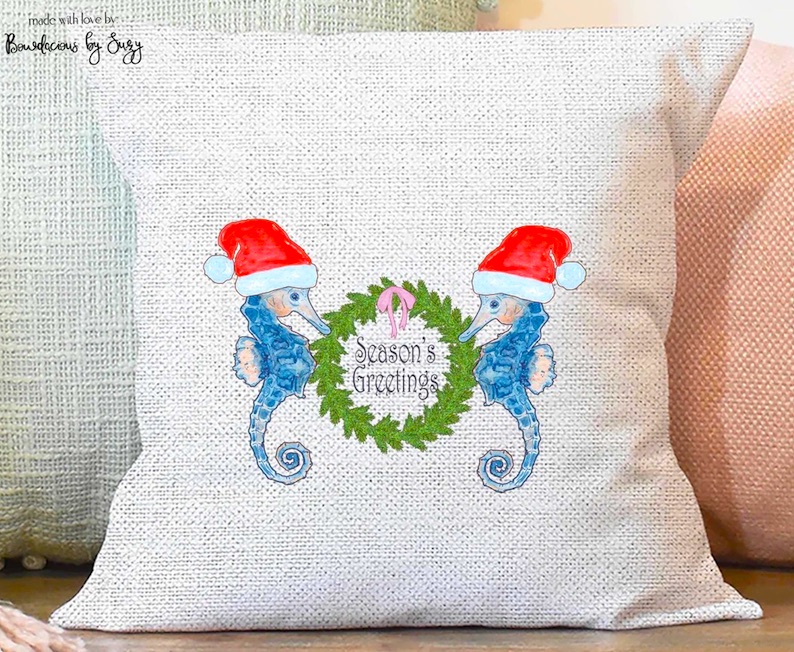 Festive Holiday Octopus Pillow Cover

"Gone To The Beach. Love, Santa" Pillow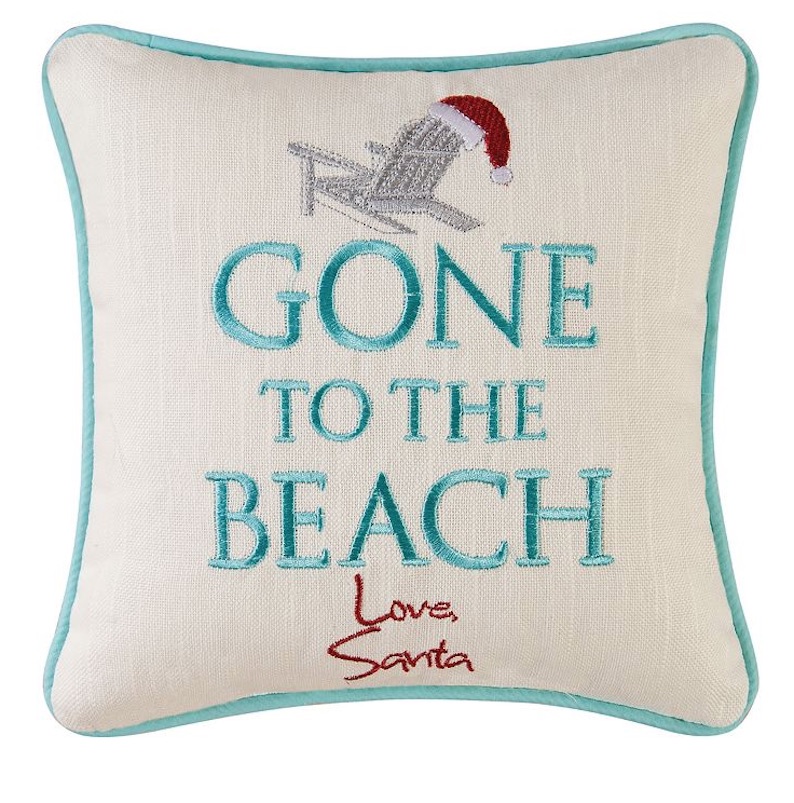 "Seashells And Jingle Bells" Embroidered Christmas Holiday Throw Pillow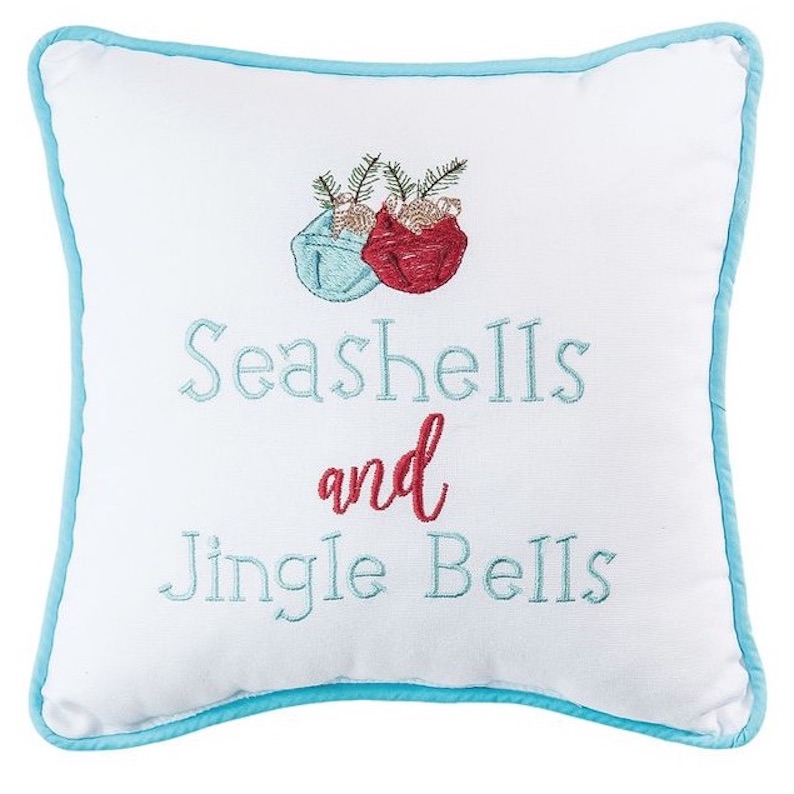 Beach Christmas Pillows
I hope you enjoyed this look at some great pillows for the holidays at the beach (or for the holidays wishing you were at the beach. If you liked our recommendations, please think about sharing this page on your Social. Thanks!
Written by Renee