Beach Christmas Candles ~ lighting the way to the beach and to the Christmas spirit
Ah... Candles. Ah... Christmas. Ah... the beach

Wait, I think we're onto something here, something called Beach Christmas Candles!
A few Christmas candles can really bring that festive holiday spirit to a room. And if that room is in a beach house (or a landlocked house that longs to be a beach house) then a few Beach Christmas Candles can help set that mood. Here are a few that we at Seashell Madness find help with that spirit.
Check them out and see if you agree.

Beach Christmas Flameless Candle
You don't always need flames to make a great candle. In fact, one of the benefits of a flameless candle is that they can feature artwork which doesn't melt away. This scene of a beach cruiser bicycle parked up against a wood-slat fence at the beach evokes a wonderful spirit of beachiness. Add in the Christmas tree and presents and you have a wonderful spirit of the holidays. A really nice combo, doen't you think?

Santa, Mrs Claus and Reindeer Hula Dancing Candle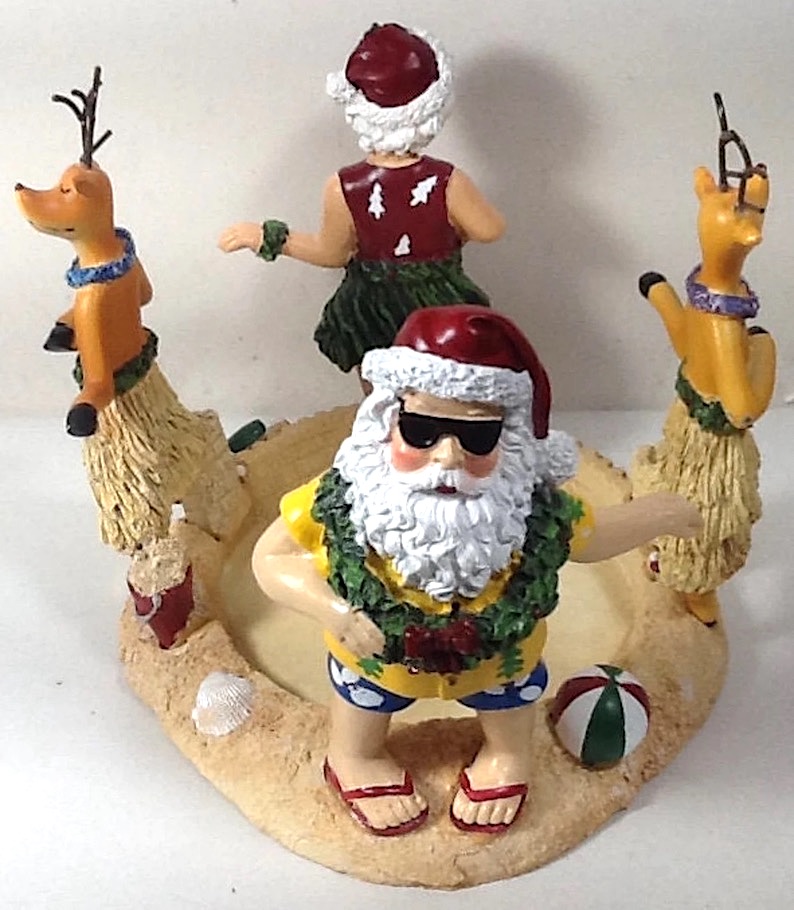 Doesn't the scene depicted with this candle look like just the best time? I love the look of joy on the faces as Santa, the Mrs. and a few of the reindeer do the hula on the beach. I would love to be a part of that particular party. But until then, we'll always have the candle.

Beach-Themed Flameless Candles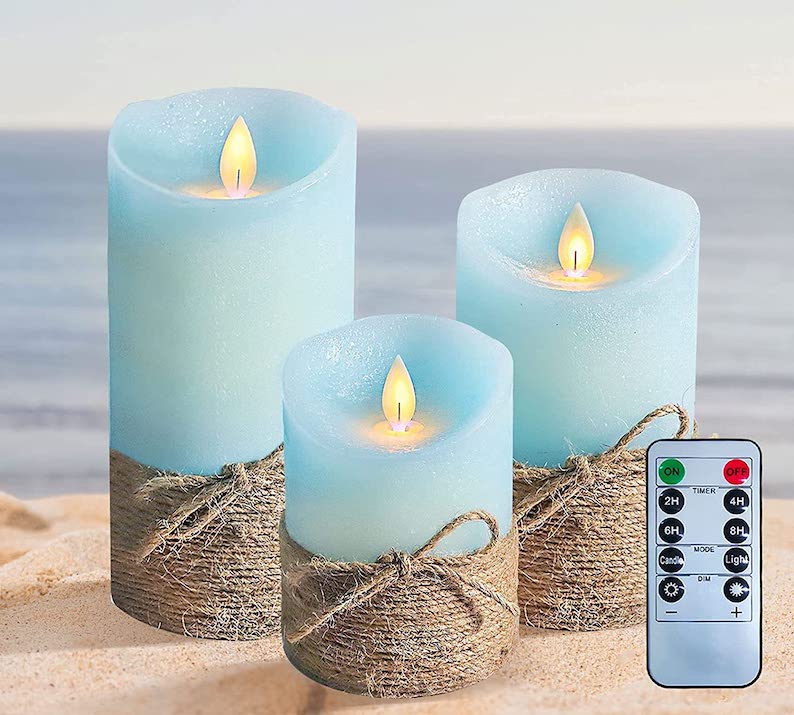 These flameless candles will bring a beach feel to any room. And if it's at the holidays, then you'll definitely get the feel of a coastal Christmas.

Flamingo with Santa Hat Decorative Candle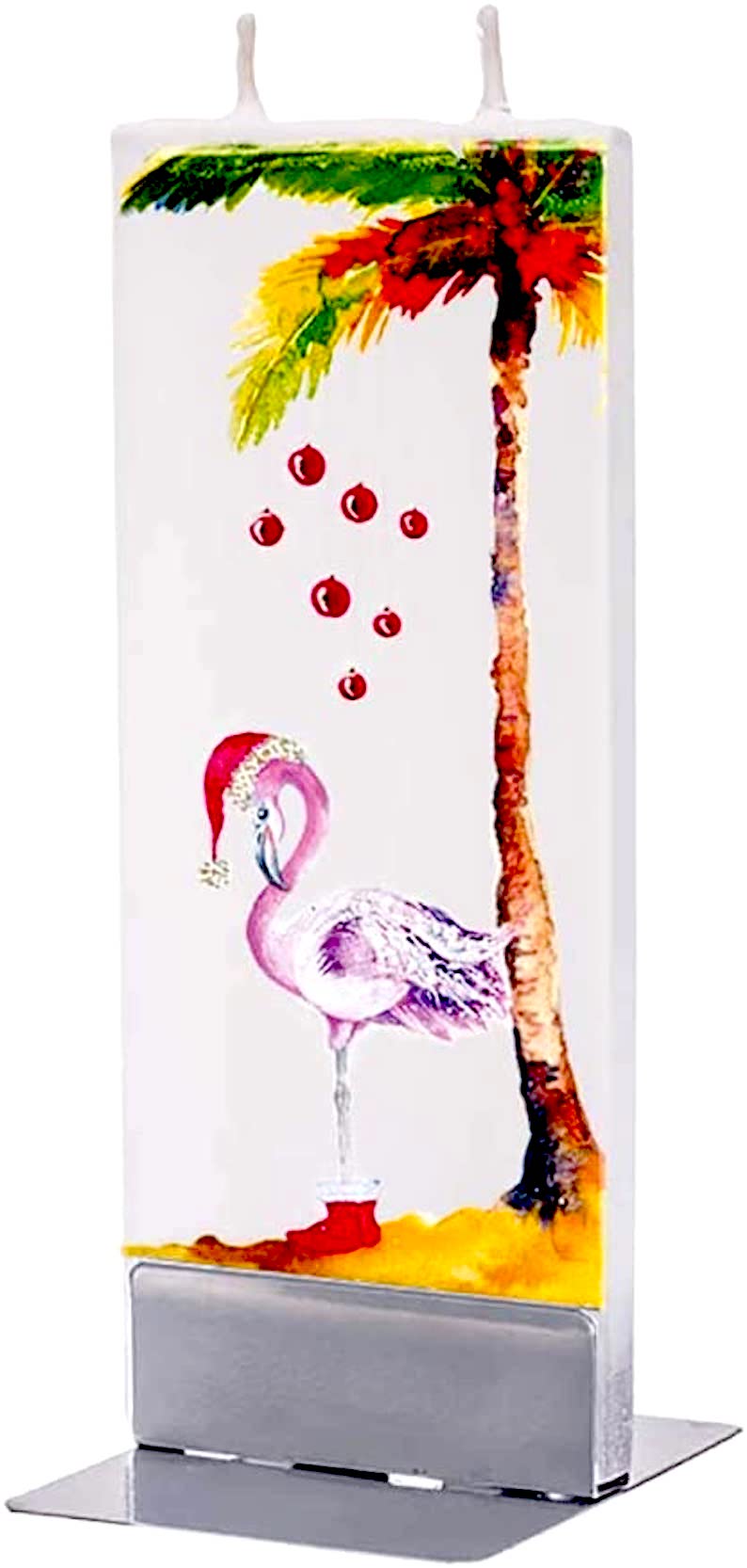 Flat candles are really neat because of the artistic possibilities they allow. The flatness of them makes for a perfect canvas for a painting, which means that some very creative people make very creative images on flat candles. I particularly like this image of a flamingo in a Santa hat and little Santa boots.

Hand-Painted Coral Reef Christmas Tree Flat Candle
Another wonderful flat candle for the holidays. I love this traditional scene of a warm and inviting Christmas tree. And it just so happens that this warm and inviting tree is inviting you to the beach. Wonderful!

Handmade Candle in a Shell Party Favors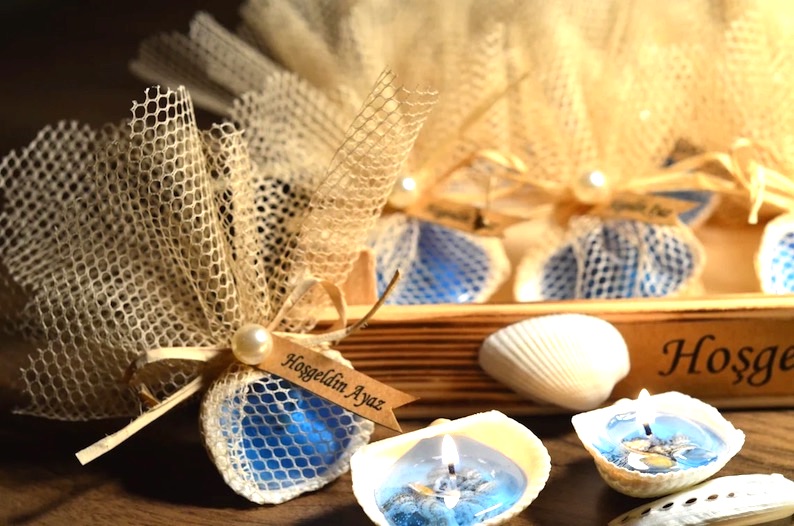 These are great for any beach-themed party. You've got real seashells whose concave bodies have been filled with wax and wicks to form some really neat coastal candles. If you are hosting a beach Christmas party, then these are the perfect decor.

Hand-Painted Christmas Beachman Flat Candle
I love that the snowman has made his way to the beach here. I like to imagine that he's coated himself in sand as sort of a 5000 SPF sunscreen. And it's a candle too!

"Tired Of Waking Up and Not Being At The Beach" Vanilla-Scented Candle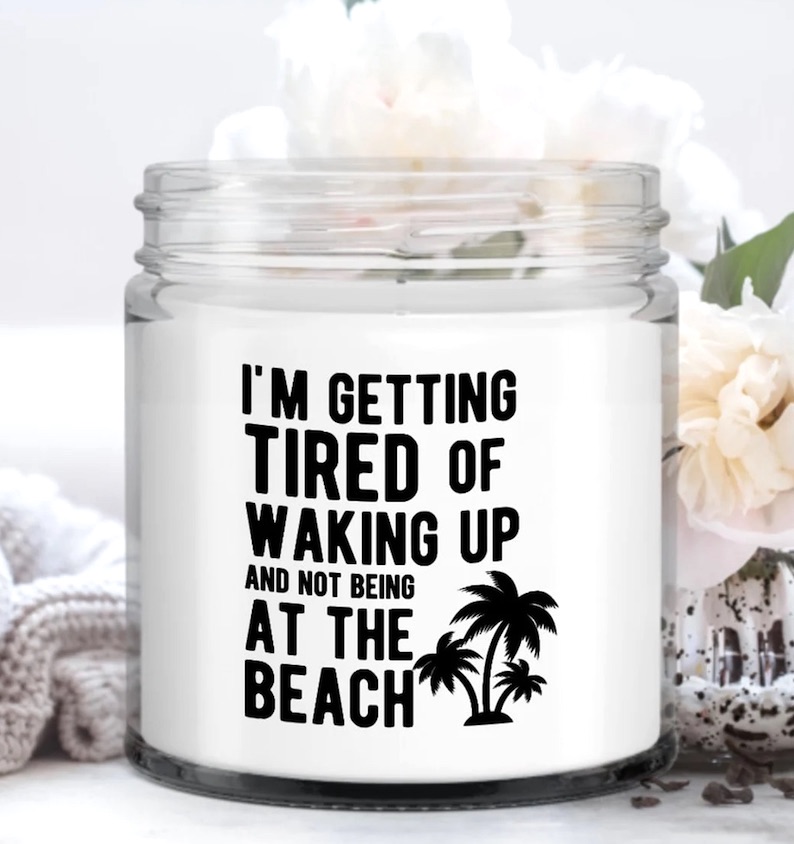 I think that the caption on this candle says it all.

"Merry Christmas, Think Warm" Tropical Candle
In case you are not actually spending your holidays at the beach, but are longing to do so at some point, these are the perfect expression of that wish. Just remember to make that wish when you blow out the candle.

Seashell Soy Shell Beach Candle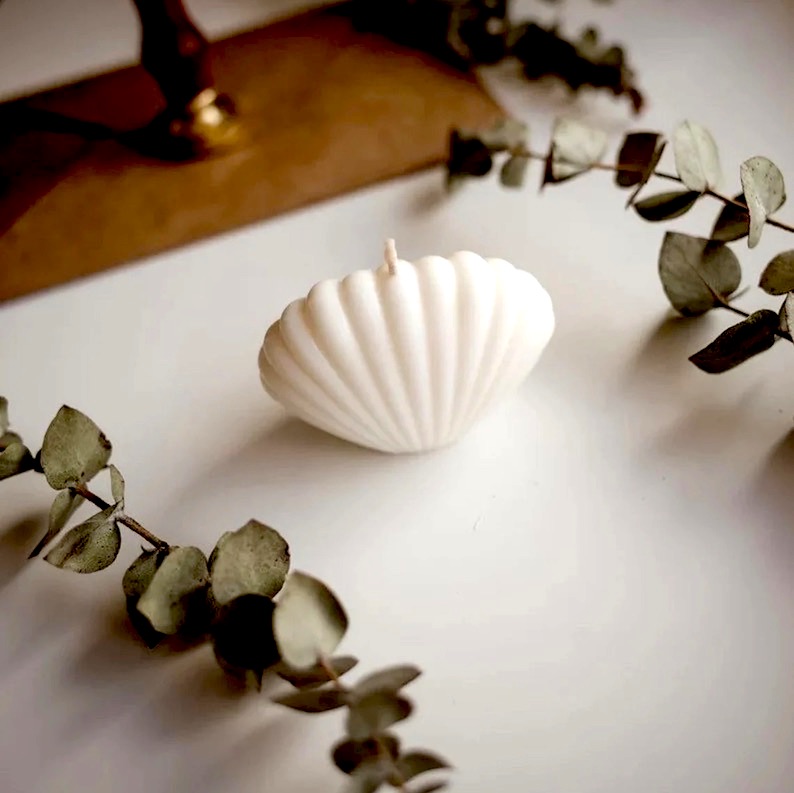 I love these little candles. Sprinkled around the home they definitely lend a beach house vibe to the entire place. If that's what you are hoping to do around Christmastime then I would highly recommend a dozen or so of these guys.

Classic Truck and Palm Trees Christmas Candle
There's something about that image of a classic truck with a surfboard in the back that just feels right, doesn't it? And there's something about it that also feels just right for Christmas.

Beach Sea Glass Tea Light Candle Holder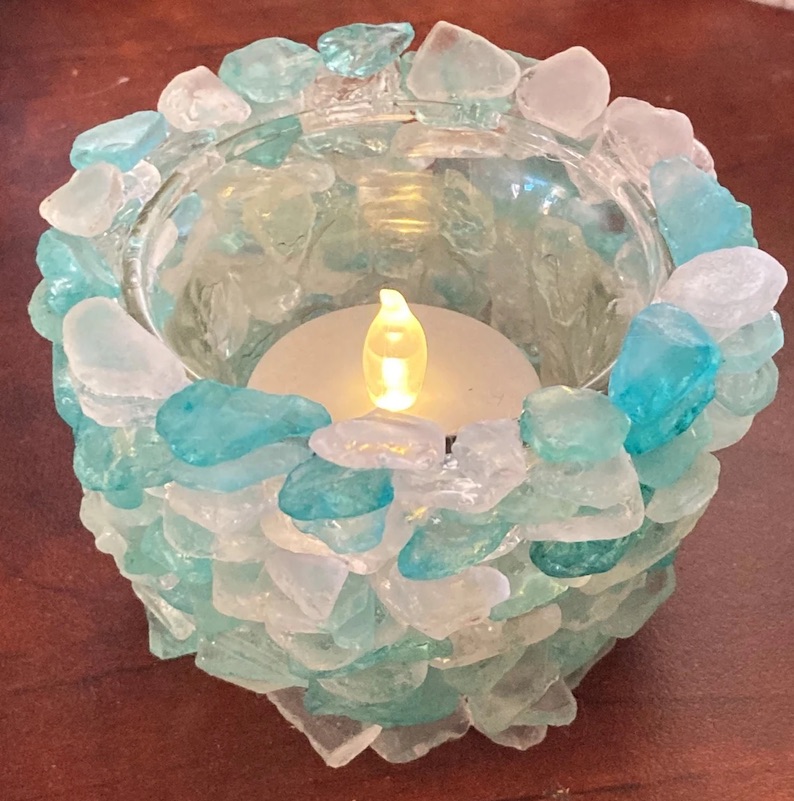 You can never go wrong with beach glass or sea glass. There are some really wonderful things that can be created with this as a material. For instance, this wonderful candle holder. Just add an ordinary tea light and you have instant coastal decor for the holidays.

Aqua Tapered Beach Christmas Candles
For the more traditional of the traditionalists, a tapered candle is the only way to go at Christmas. While a coastal color scheme may not be the most traditional, we think that the shape will let you get away with it.

Beach Christmas Candles
Thanks for taking a scroll through the Seashell Madness list of Beach Christmas Candles. If you liked this page, please share it on your Social.
Written by Renee